Get Windows 8 Metro Clock And Image Slideshow On Windows 7 Logon Screen
Metro Clock 2 is a logon screen tweak which bring the Windows 8 style clock and time display to Windows 7 with a slideshow of panoramic images. The Metro font and refreshing imagery makes Metro Clock 2 a much better application than the previously reviewed 8 Clock And Date for Windows 7. Metro Clock 2 is meant to add an expected Windows 8 functionality (i.e. date and time display on logon screen) to Windows 7. To install Metro Clock 2, copy MetroClock.scr file and MetroClock folder to C:\Windows\System32. Once done, run metro.reg to apply the changes. You can also run the MetroClock.scr file directly to lock your computer with the Windows 8 style Metro clock and image slideshow display.
Note: It is recommended to backup your system just case so that you may be able to revert back to the original system state in case of any issues occurring due to the applied registry tweak.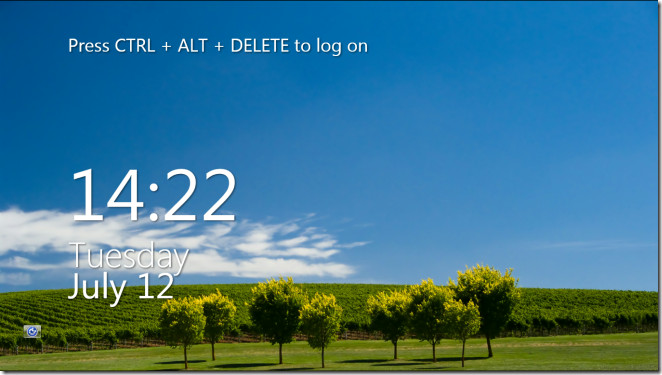 Metro Clock is a simulation of the Windows 8 style logon screen and can be closed with either CTRL+ALT+DEL or hitting Esc. As it is not written as screen saver but as normal application (using C# and WPFDoing), therefore, hitting any of the aforementioned keys will display the lock screen options, from where you can login back to your system. The logon screen images will rotate periodically and provide date and time display.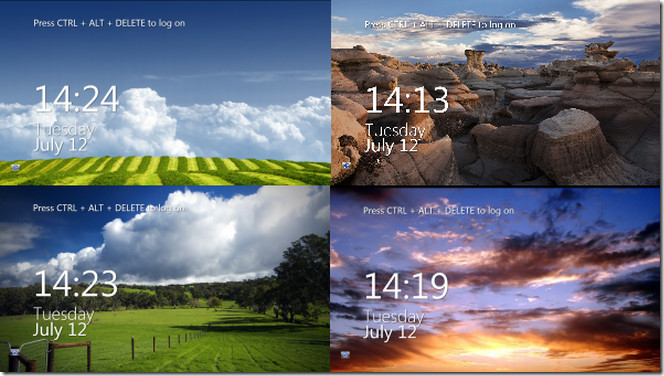 Metro Clock 2 is developed for Windows 7.