How To Hide Apps From The Uninstall List On Windows 10
Apps are fairly easy to uninstall on Windows 10. You can remove an app from the Settings app or from the Control Panel. Some apps i.e., those that you install from the Microsoft Store can only be removed from the Settings app or from their tile on the Start menu. You do need to have admin access to remove an app. If you want to hide apps from the uninstall list to prevent them from being uninstalled, you can do so by editing the registry or by using an app called Hide from Uninstall List.
This only works for desktop apps and not UWP apps.
Hide Apps From The Uninstall List
To hide apps from the uninstall list you see in the Settings app and the Control Panel app via the registry, open it and navigate to the following location.
HKEY_LOCAL_MACHINE\Software\Microsoft\Windows\CurrentVersion\Uninstall
Each key under this location represents an app that is installed on your system. Select the key for the app you want to hide, and delete it. You want to back it up before you delete it though because you will need to restore it if you ever want to add it back to the list.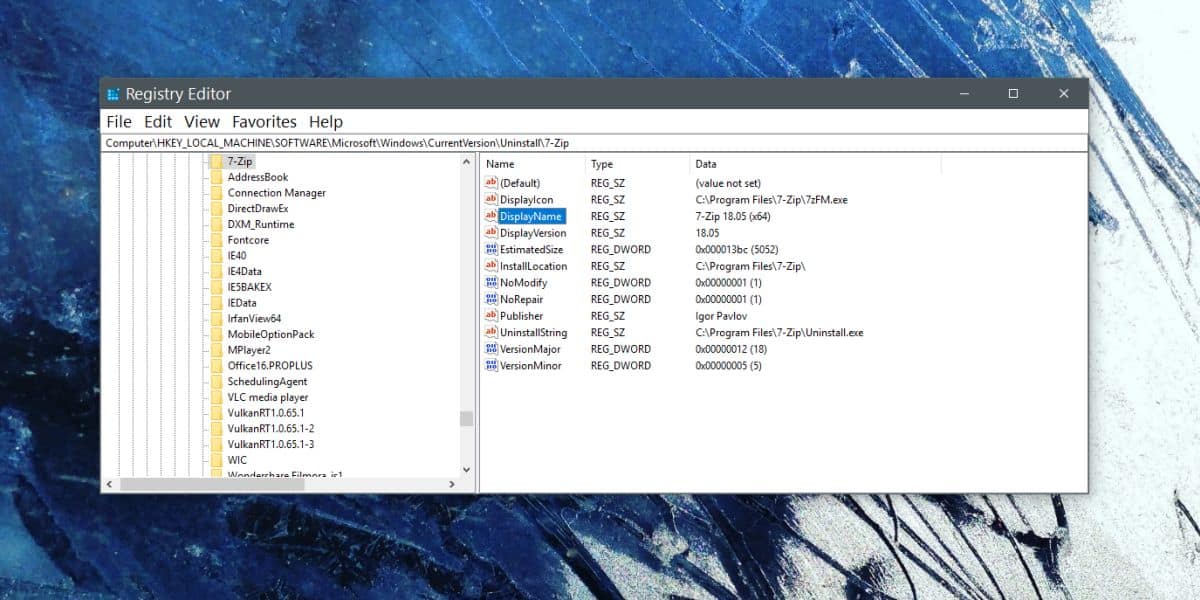 If you want an easier way to hide and unhide apps from the list of apps you can uninstall, download Hide from Uninstall List.
Run the app. You will need administrative rights to run it. Select the app(s) you want to hide, and click the ghost button at the top. To unhide an app, select it and click the eye button.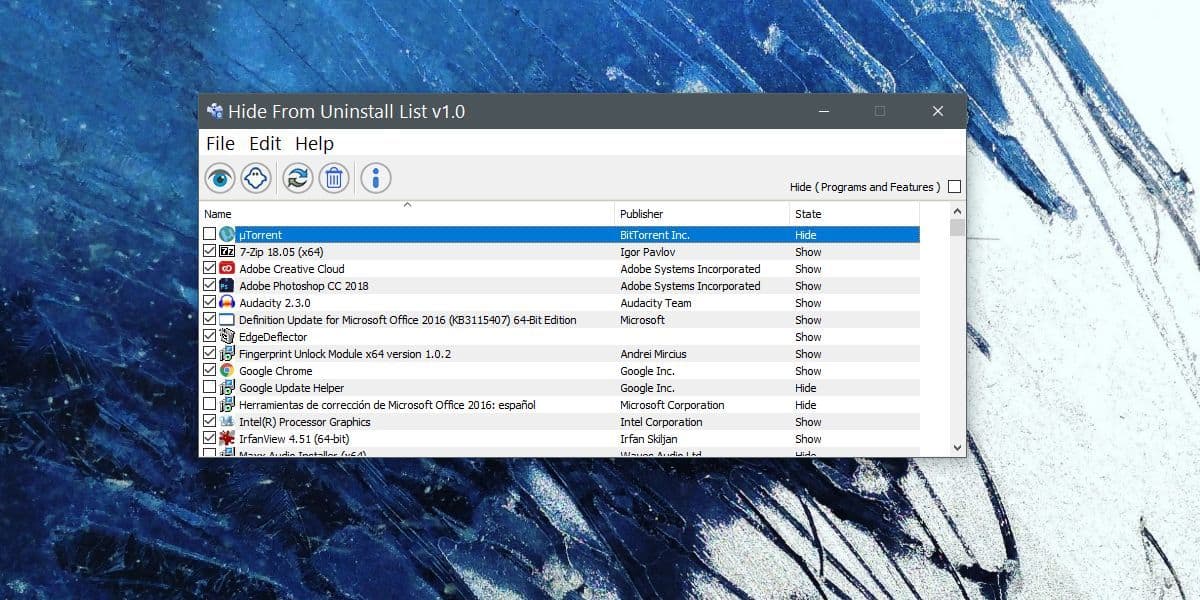 Using this app is easier for two reason; undoing changes doesn't require dealing with the registry, or importing or exporting anything, and it's far easier to identify apps. With the registry, you need to go through keys that aren't always given a user friendly name and you have to go through the string values under it to identify an app. You might get it wrong and though it won't have catastrophic consequences, it will still be inconvenient for you to get it back or even figure out which app you've removed.
Hiding an from the list of apps that can be uninstalled will not prevent users from accessing it. If that is what you intend to do, you should restrict the app for other users from the admin account. For apps that have the option, you should install them only for the users you want to allow access to.