We are reader supported and may earn a commission when you buy through links on our site.
Learn more
How to Install Mobdro on Android Smart TV
Mobdro is a free online TV and sports streaming service. It operates on a wide variety of platforms, including PC, iPhone, iPad, Android, Fire TV, Kodi, and more. By installing a lightweight app, users can access the service's plethora of live streams, making it possible to watch all kinds of broadcast content on any internet-connected device!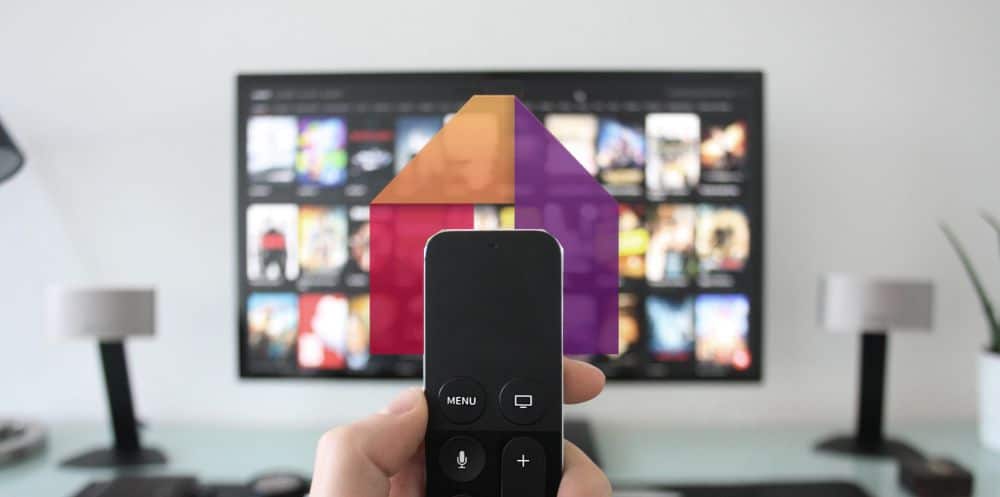 One of the best ways to watch Mobdro content is to install it directly to your smart TV or Fire Stick. Not only does this deliver the biggest and best picture quality possible, but it also skips the step of having to buy or install to another device. Below we cover the entire process of installing Mobdro on an Android-enabled smart TV, the best way to watch live sports and live TV around. We'll also show you how to stay anonymous while streaming, to avoid overzealous ISPs and copyright trolls. Read on!
30-days money back guarantee
Before Streaming, Get a Good VPN
Protecting your online privacy is extremely important in today's digital society. Government agencies around the world monitor user activity, cyber criminals stalk our every move, and ISPs record and throttle data connections as net neutrality slowly disappears. You can't be too careful these days, especially if you start accessing free gray-area services like Mobdro.
By using a VPN you can maintain your privacy and anonymity each time you go online. They add a crucial element of encryption to your connection, allowing you to engage with the free and open internet without giving up the rights to your own data. With a VPN you can watch anything from Mobdro without fear of tripping security alarms or drawing scrutiny from mass surveillance programs. Just connect, stream, and enjoy!
Evaluating the Best VPNs for Streaming
Speed and security are always important when it comes to looking for a good VPN, especially if streaming through Mobdro is a top priority. There's a lot to consider when researching the best service, however. Enough that it's easy to get caught up in the details! We used the criteria below to select the top VPNs that will keep you safe while streaming online. Follow our recommendations and you'll enjoy a safe and secure online experience every day of your life.
App compatibility – To use your VPN, you need to run software on every device you own.
Fast downloads – HD and 4K videos only work if you have a fast VPN.
Reputation – Good VPNs have good reputations. Be judicious in who you trust to maintain your privacy.
Zero-logging policy – Your data isn't safe if a VPN keeps activity logs.
1 – ExpressVPN – Super Fast, User-Friendly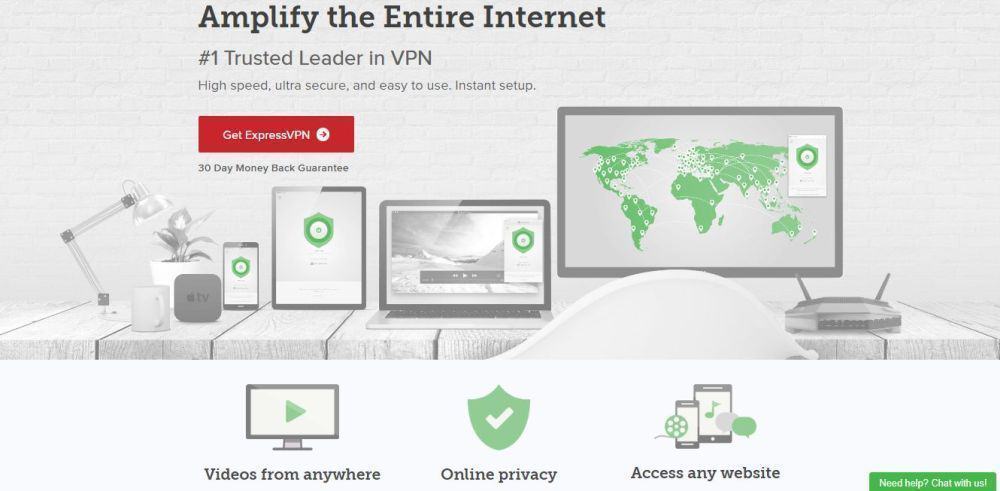 ExpressVPN is a reliable VPN with a grand reputation. It's one of the most popular VPN services on the market thanks to its smart privacy features, incredible speeds, and variety of apps for desktop and smartphone devices. It's the perfect VPN for anyone who needs safety and security without all the hassle. With ExpressVPN, all you have to do is sign up, install, and enjoy a private connection to the internet.
ExpressVPN offers a full range of privacy features to keep you safe online, including 256-bit AES encryption, a zero-logging policy on all traffic, and both kill switch and DNS leak protection. ExpressVPN's server network covers over 2,000 locations in 94 different countries, giving you plenty of options for a fast connection no matter where you live or travel to.
Check out our  ExpressVPN review for more info about the company's amazing features!
Pros
Unblocks American Netflix, iPlayer, Hulu
Super fast, reliable connection
AES-256 encryption
Keeps no logs of personal data
Great support (24/7 chat).
Cons
Power-users configuration options.
2 – NordVPN – Powerful Protection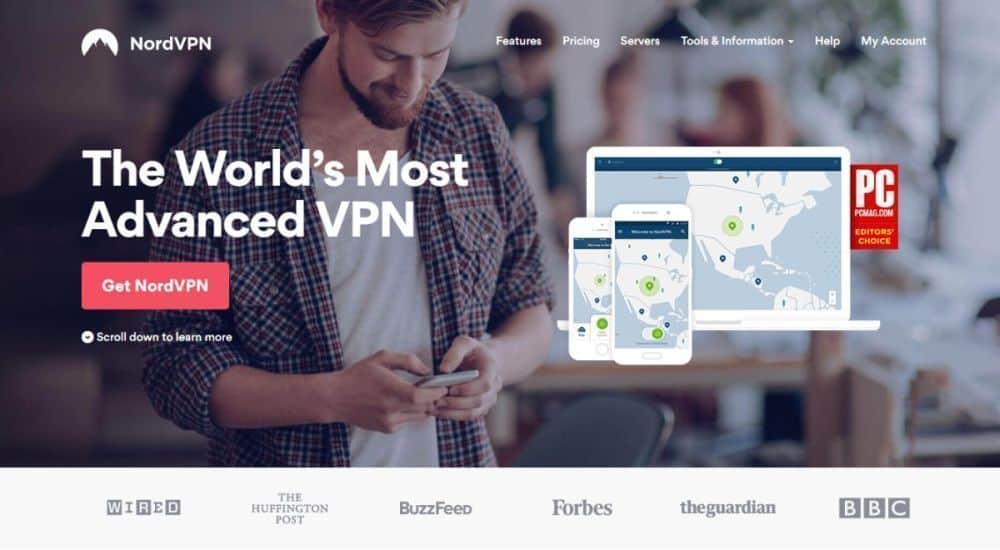 NordVPN is one of the most prolific VPNs around. It earned its reputation as a fast and powerful service thanks to its huge network of servers. Right now NordVPN offers worldwide access to over 4,900 servers in 62 countries, all with unlimited bandwidth and unlimited server switching. This amazing variety lets NordVPN deliver fast speeds to all of its users along with a handful of unique services, including protection against DDoS attacks, double encryption, and onion over VPN.
NordVPN includes everything you need to stay safe online, from 256-bit AES encryption to DNS leak protection, an automatic kill switch, and an amazing zero-logging policy that covers time stamps, DNS requests, IP addresses, and traffic. It's also extremely easy to use, with smart, intuitive software designed for all modern devices that handles all of the heavy lifting. When you need solid, fast protection, all you have to do is fire up NordVPN and you're set.
Learn more about the NordVPN experience in our full NordVPN review.
Pros
Unblocks US Netflix, iPlayer, Amazon Prime and other streaming services
Fast and stable connections
Torrenting is explicitly permitted
No logs and encrypted connections for total privacy
Great support (24/7 chat).
Cons
Some servers can have average d/l speeds
Can't specify City or Province in App.
3 – PrivateVPN – Stable and Secure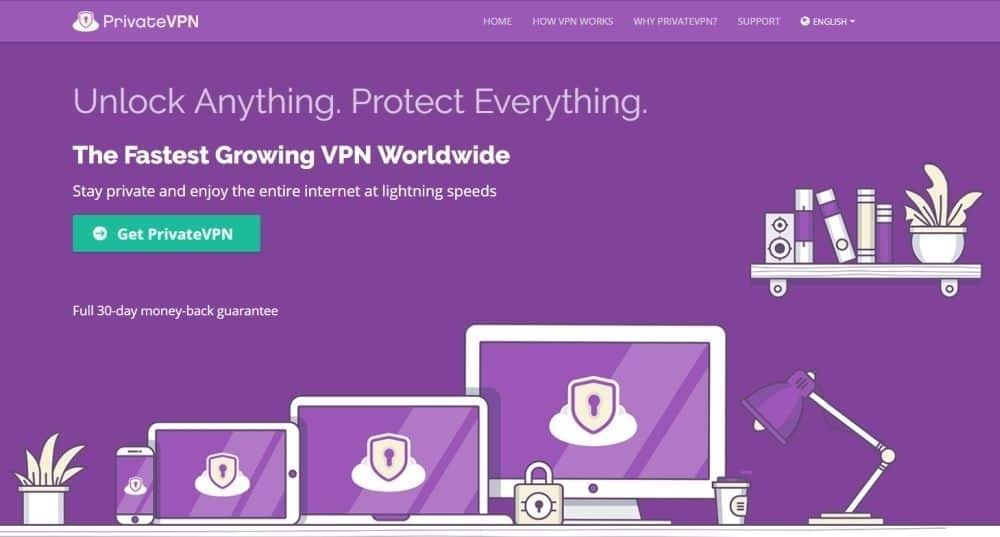 PrivateVPN is a streamlined service that's fast, easy to use, and remarkably balanced. Everything about it is designed to keep you and your devices safe online with a minimal amount of fuss. There's no need to install or configure complicated software, just download the app and let it run in the background, PrivateVPN will take care of the rest. Best of all, it's easily accessible from desktops, tablets, and both Android and iOS smartphones, giving you full protection across the board!
PrivateVPN operates a stable network of over 100 servers in 56 different countries, enough to deliver location variety and fast speeds without sacrificing reliability. PrivateVPN locks down all data passing through this network with 256-bit AES encryption, and it keeps your connection safe with an automatic kill switch, DNS leak protection, and a zero logging policy on traffic, too.
Read more about PrivateVPN's features in our thorough PrivateVPN review.
Installing Mobdro on Android Smart TV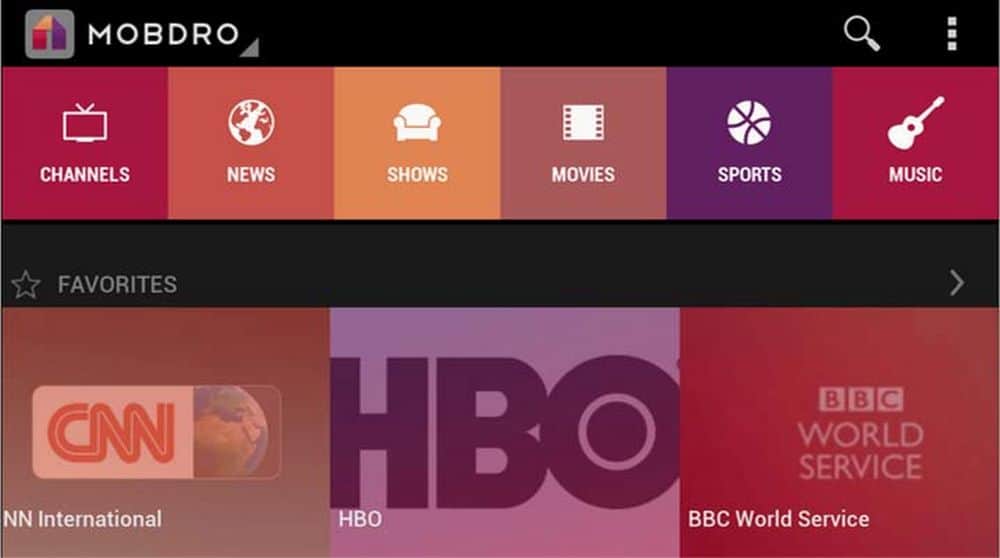 Smart TVs aren't usually known for their extensibility. Android-enabled smart TVs buck that trend somewhat by providing access to the Google Play Store, allowing you to add a small selection of compatible apps to extend the TV's base functionality. We'll be using this ability to add Mobdro to the smart TV interface. All you have to do is follow along with the guide below.
Step 1 – Preparing Your Smart TV
Mobdro isn't available through the Google Play Store, not even for full-fledged Android smartphone devices. To add it, we'll have to go through a process known as sideloading. This doesn't involve any hacking or hardware alterations, so don't worry. Instead, it simply means we'll be adding software through alternative means, or loading it in from the side instead of through normal channels.
All Android devices are built to do this by default. There's a security option toggled out of the box that prevents it from happening, though, so in order to proceed, we'll need to change that.
Turn on your smart TV and look for the settings gear icon. Click it, then access the Security & Restrictions section (it may have a slightly different name, depending on the brand). Enter this category and you'll see an option for Unknown Sources. Toggle it to the right to enable sideload installations. Now you can head back to the main smart TV menu.

Step 2 – Gaining File Access
Mobdro is fully compatible with Android and a ton of other device platforms. The software is hosted on an external server, however, so in order to install it to our smart TV, we'll need to add an app that's capable of fetching remote files and installing them in the background. ES File Explorer is perfect for this, as it's fast, free, and really easy to use.
Launch Google Play from your smart TV interface and choose the search function. Type in ES File Explorer and the app should pop up at the top of the list. Download it to your device. After a few moments it should install on its own, then you're ready to proceed to the next step.
Step 3 – Getting Mobdro
Now that all the pieces are in place, you can finally get Mobdro installed. Start by launching ES File Explorer from your smart TV's main menu. Choose the + Add option from the Favorites menu on the left. A box will pop up offering Path and Name entry fields. Fill them out with the following information, respectively:
Once this is entered exactly as it appears, click Add to save the information.
Go back to the favorites menu and you should see the entry you just created, ready to access. Click it to launch the download. ES File Explorer will browse to the APK Mirror website. Search for mobdro when it loads, then download the most recent version of the app on the list in the next screen. Start the download and ES File Explorer will automatically install it when it's ready.
Now that the apk is installed, you should be able to launch the Mobdro streaming app from your smart TV's main menu at any time!
How to Use Mobdro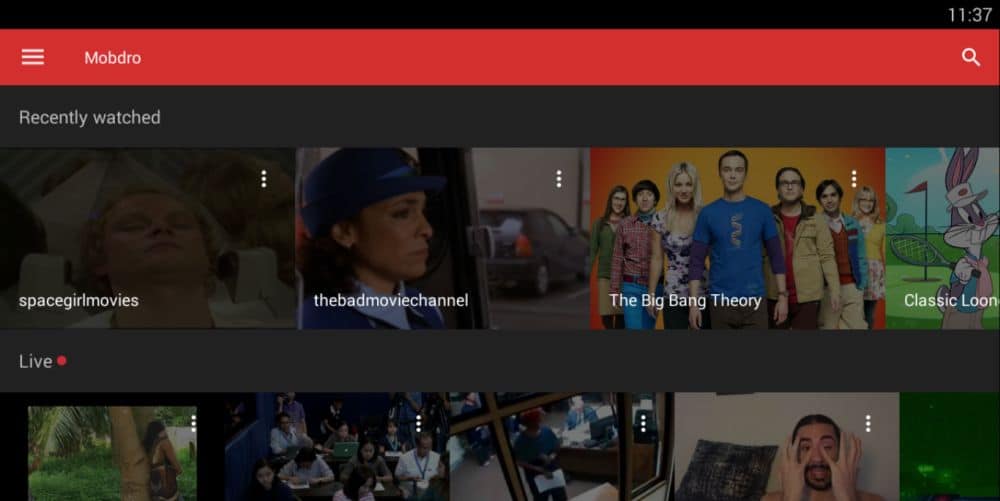 Mobdro comes with a wealth of streaming features, everything from sports to foreign shows, movies to entire TV series. As soon as you launch it on your smart TV you'll be greeted with a friendly main menu filled with content. Browse it at your leisure to flip through on-demand videos as you like.
Below the main menu is a selection of live content that's currently on the air. These channels are all the channels you're familiar with from broadcast and cable, including hits like A&E and Spike TV. You can click to launch any of them at any time and Mobdro will fetch the sources automatically. There's a ton of content to enjoy here, so take your time exploring.
Mobdro also comes with a featured selection of live news and sports stations. Whether you want to keep up on CNN's breaking reports or catch your favorite teams while they're playing, Mobdro can provide a high quality outlet, all for free.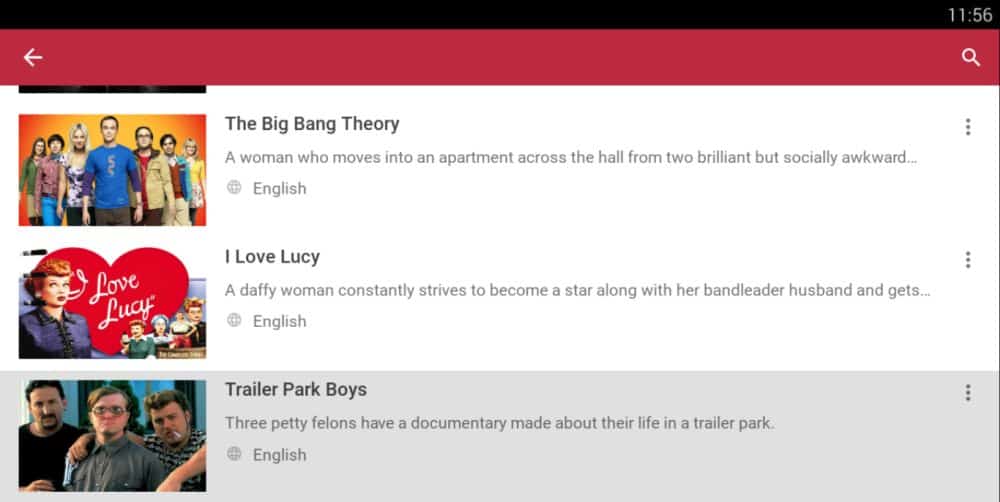 Movies and TV shows are the main thing most Mobdro users are looking for, and the app certainly doesn't fail to deliver. The focus here is on live broadcasts, which means you won't be able to browse through and watch any episode of any program you like. Instead, Mobdro presents you with lists of series and movie channels, allowing you to pick from 24/7 streams and watch whatever is on the air at the time.
It's also worth mentioning that Mobdro has an optional premium version you can upgrade to for added features. These include a completely ad-free experience, offline streams, a sleep timer, and support for Chromecast.
Is Mobdro Safe to Use?
Any app that promises free and unlimited video streams should raise a few red flags. After all, it's not always possible to tell where the app sources its content from and whether or not its legal. The best you can do is armor your system with firewalls, virus protection, and a good VPN. These combined can make it easier to stay safe even if your app turns out to be an unsavory choice for streaming.
Mobdro itself is safe to use, as it doesn't include anything objectionable or dangerous. Because it doesn't come packaged with any content it's also arguably legal to use around the world, as well. In some jurisdictions this may not be the case, however, so make sure you do your research before installing the app to your smart TV.
Conclusion
Mobdro is an incredibly useful app that delivers a massive variety of content to your devices. Installing it to a smart TV takes a few extra steps, but if you play your cards right and follow our instructions above, you won't have any problems accessing a world of content from your television.
What are you most looking forward to streaming with Mobdro? Did you have any issues with our installation or configuration guide? Let us know your thoughts in the comments below.