How To Add Tabs In Microsoft Word, Excel, And PowerPoint
OfficeTab is a free add-in for MS Office 2001, 2007, and 2010 that adds tabs in Word, Excel, and PowerPoint. These tabs improves the productivity just like tabs in your default browser improves the browsing experience.
During installation make sure you have selected all three WordTab, ExcelTab, and PowerPointTab options so that tabs can be added to all three Office applications. At the end of the installation OpenTab Settings window will open, you can ignore it since these settings can be changed later on, simply click Apply(if settings have been changed) and then click Cancel.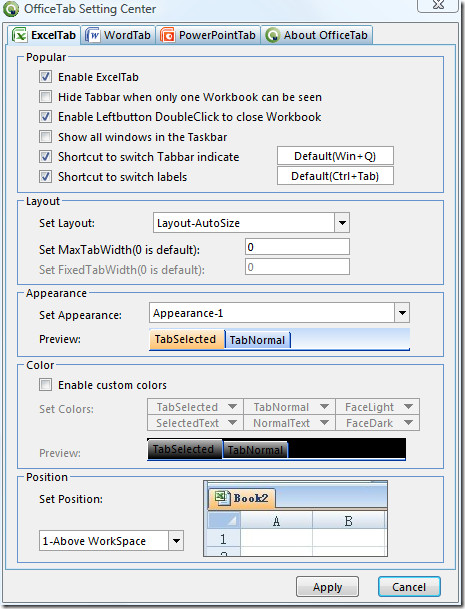 Now open Word, Excel, or PowerPoint, depending on which app you want to work. Now select Create New Document and you will see the 2nd tab. You can add as many tabs as you want.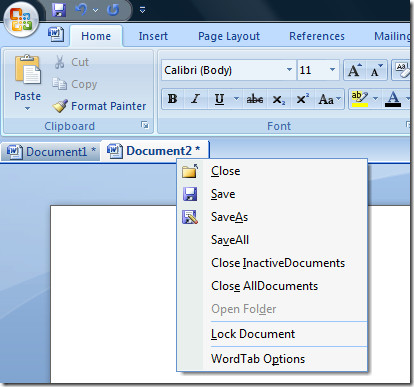 You can also view the documents side by side, which helps in further improving the productivity of the user.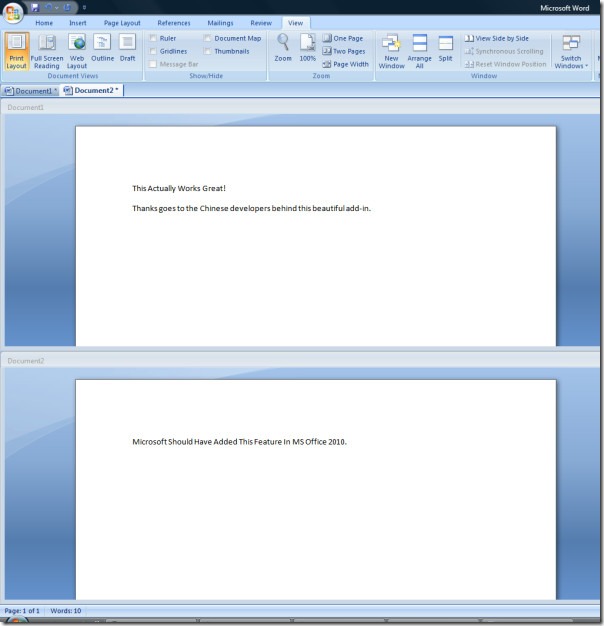 To enable/disable this feature and to access the Preferences of this add-in, click the Office Orb button, go to WordTab(or ExcelTab/PowerPointTab depending on which app you are using), and all options will be listed there.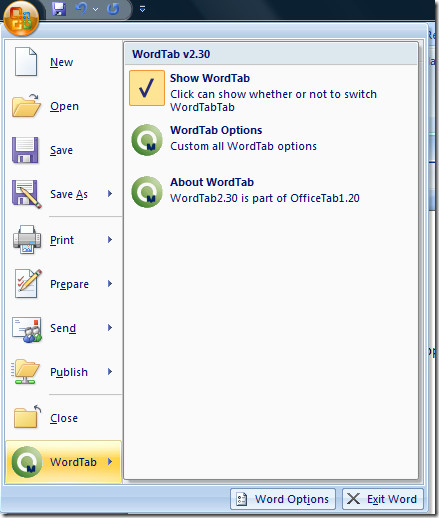 It is absolutely lightweight and worked flawlessly during my testing.
Download OfficeTab (Since the website is in Chinese, here is the direct download link)
It works on all operating systems where Office 2003, Office 2007, and Office 2010 are installed. Which means that yes you can also use it in Office 2010 in Windows 7. Enjoy!