How To Capture High Quality Thumbnails Of Any Webpage
I use Abduction add-on for Firefox to take screenshot of websites. It does the job pretty well. If I were to create a thumbnail, first I will take the screenshot of the web page and then resize it using IrfanView. It is a pretty straightforward process, but the problem arises in the image quality. When you are resizing the 900px screenshot into 150px or 100px thumbnail, won't it effect the overall quality? Obviously, it will.
Web Page Thumbnail is a free tool for Windows that let's you take high quality thumbnails of any web page. Just enter the website URL using the build-in browser and it will load up the site instantly, you can then browse to any page who's thumbnail you want to create.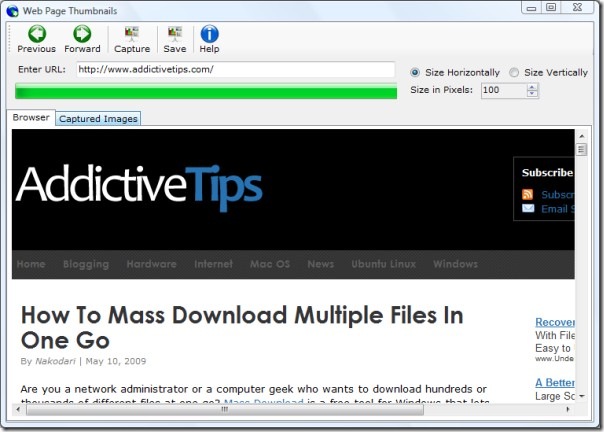 Once you are on the desired page, click Capture button. All captured images can be found in Captured Images tab. Now select the thumbnail from this tab and click Save, select the destination where you want to save the thumbnail. That's it.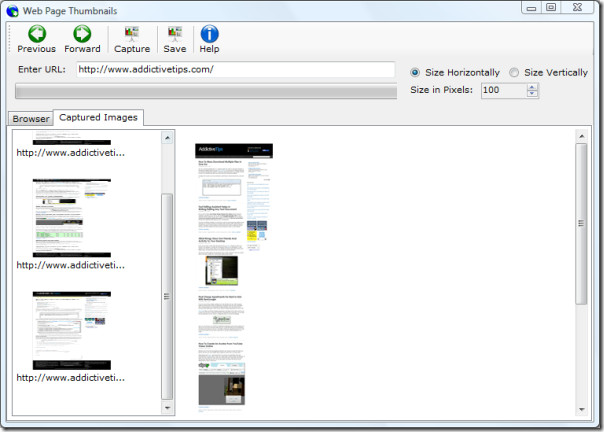 All thumbnails are saved in JPG format have size less than 10kb, in most cases. It works on Windows XP and Vista. I recommend checking out SiteShoter too, it takes screenshots of any website at fixed time intervals. Enjoy!