How To Mass Download Multiple Files In One Go
Are you a network administrator or a computer geek who wants to download hundreds or thousands of different files at one go? Mass Download is a free tool for Windows that lets you download multiple files instantly. It has been specifically build to use multiple threads, so that it can download the files even faster than most download managers.
To begin, first create a new text document, add all URLs in it(one URL per line), and save it.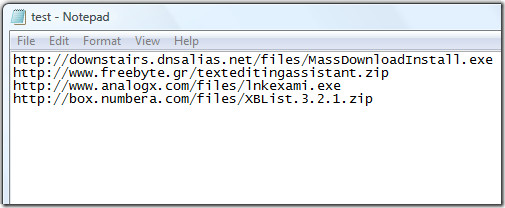 Now run Mass Download, click Browse, locate the notepad(where you have added all URLs) and select the destination where you want to download the files. You can then choose the desired options and also exclude certain file extensions. By default .exe and .dll extensions have been masked. Once all is ready, hit Download and it will being downloading the files.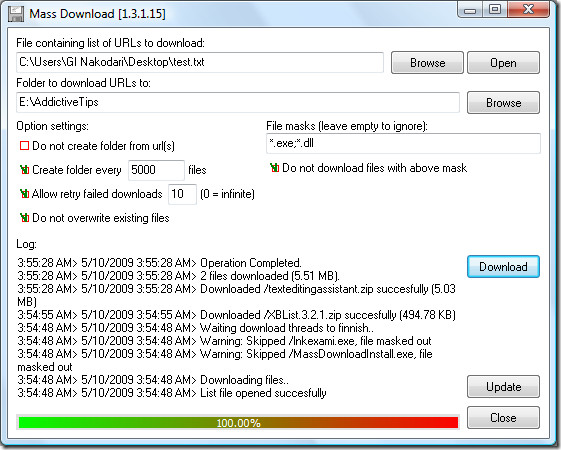 Note: Do not close this tool unless you see Operation Completed message. The status bar would show the 100% progress during both the start and end of the operation.
Read the log carefully in the screenshot above and you will see that two files that ended with .exe extension have been masked out. This is because both .exe and .dll were masked before the operation.
I compared the download speed with that of Firefox's default download manager, and the result came out to be quite interesting. It downloaded the files two seconds before Firefox. Overall, I would say that it's a great tool for those looking to download lots and lots of files, otherwise an average computer user won't find the need to use this tool. It works on all versions of Windows. Enjoy!