How to Disable Pinned Taskbar Programs in Windows 7
Windows Vista lets you pin programs to the Start menu for easy access, but Windows 7 provides you freedom to pin programs anywhere on the Taskbar. So once you have pinned the programs to the Taskbar, its very easy to open them since it requires a single click. No doubt it is very convenient and fast to launch your applications with it, but Windows 7 gives you more control over your system. If you don't want this feature, you can easily disable it.
In order to disable the Pinned task bar Programs in Windows 7, click Start and type gpedit.msc and press Enter. The Local Group Policy Editor dialogue box will be opened.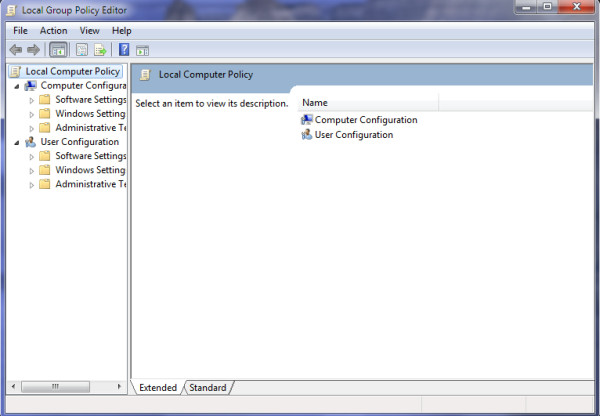 Now go to User Configuration > Administrative Templates > Start Menu and Taskbar and right-click Remove pinned programs from the taskbar option in the main window and choose Edit.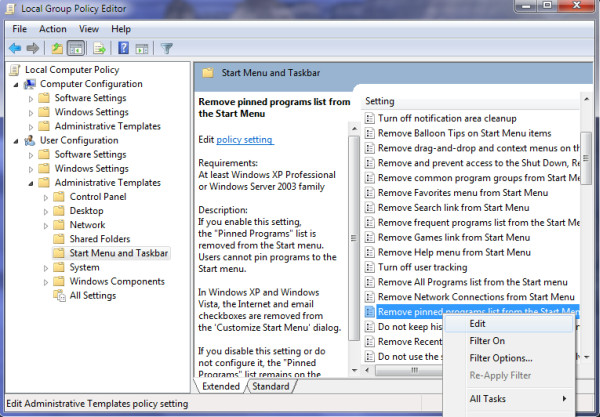 Now choose Enabled on the displayed dialogue box and click Apply.
Thats all, once you enable this setting, the Pinned Program's list will be removed from the task bar and it will not allow users to pin applications any more. Enjoy!