How To Fix AVI Video File Instantly With DivFix++
Did you download some AVI video and later found that it was corrupted? Most people will download it again, which is useless since it will waste more time. DivFix++ is a free opensource software that repairs your video instantly by checking and fixing the errors automatically.
All you have to do is extract the archive and run the executable file(no installation is required). The software will look like this,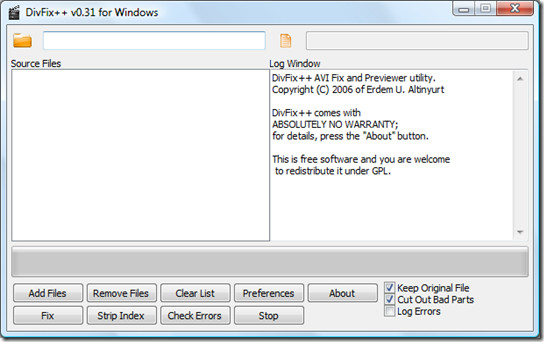 Now Select the path where you would like to save the output file and click Add Files button to add your AVI video file.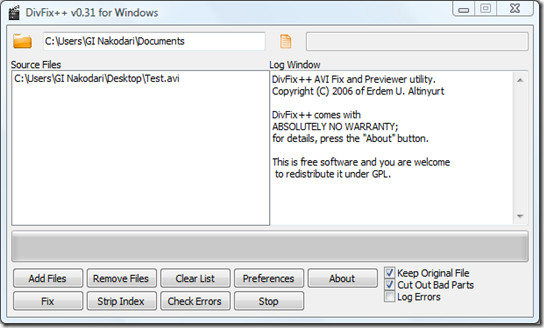 You can set the options whether to keep original file, cut our bad parts(where error occurs) from it, or keep log errors. Click Check Errors button to begin the repair process.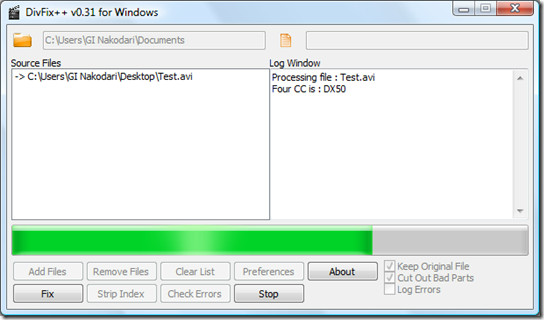 Once completed, it will show you the complete summary.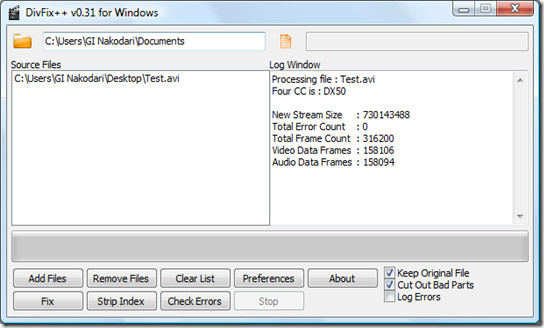 Now play your video and enjoy!
Direct link for Windows version is here.
Other versions(for Mac and Linux) can be found here.
Update: For a much easier way, you can try out Fix Player.