How To Force Windows 10 To Upgrade To The Latest Build
The November 2015 build of Windows 10 i.e., build 1511 was one a lot of people were looking forward to. Not only did it introduce new features but it also fixed quite a few bugs. The only problem with the build was that it didn't roll out for everyone. People are still waiting on it. If you aren't sure what build you're running you can use the version check tool to find out. If you're running an older build and Windows is continuously telling you that it's up to date, it's time to force your hand and force the update. Here's how.
Forcing Windows 10 to upgrade to the new build requires no special skills but it does require quite a bit of time. This process assumes you have a legit copy of Windows 10 installed on your computer.
To force the update, download the Windows 10 Media Creation tool that Microsoft released when Windows 10 first came out. Run the tool and choose the Upgrade this PC now option. Wait while the tool downloads Windows 10 all over again. You can continue using your PC.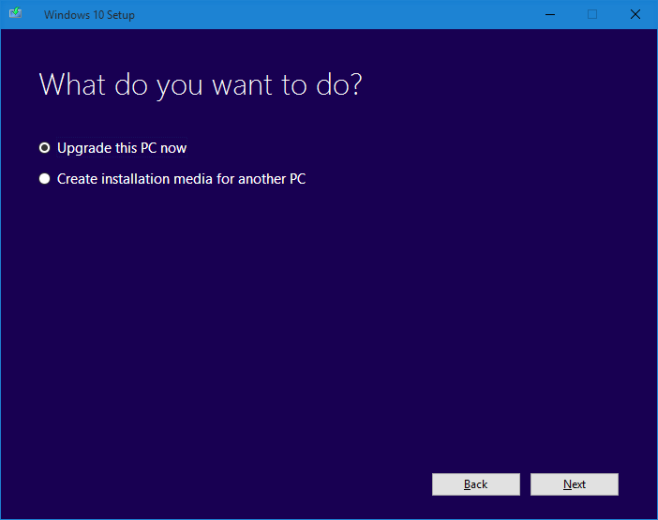 Once the tool has downloaded Windows 10, it will look for updates. After it's done downloading updates, it will proceed to install Windows 10 again. It will not override the existing installation but will instead upgrade it. Your apps, settings, and data, and even which wallpaper you've set will remain intact.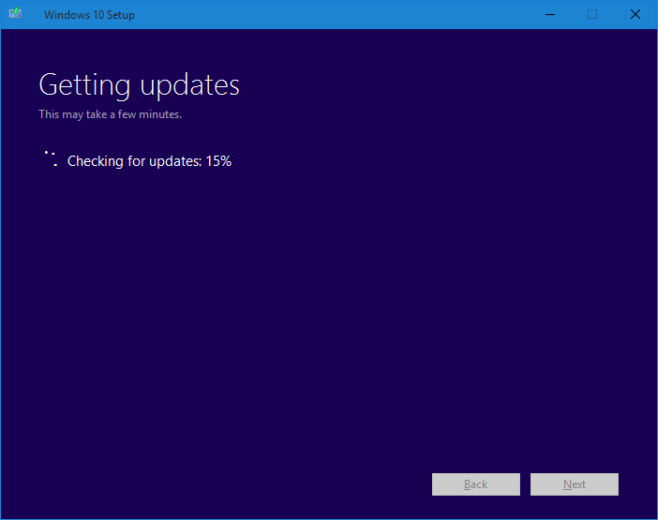 All you have to do is sit through the installation process which can take a whole hour and renders you unable to use your PC during that time period. After the install is complete, Windows 10 will be upgraded to the latest build.
Download The Windows 10 Media Creation Tool