How To Hide A File Inside Calculator [Security]
Sometimes a person needs to hide an important file somewhere in order to protect it from unauthorized access. Making it only hidden is not the best way to hide an important file since it can be accessed by using powerful 3rd party search tools. Why not hide the file inside a calculator?
Safe Calculator does exactly that. It is a portable tool that is both a calculator and a secret safe. You can save only one file inside it, if you have multiple files, you can zip them and then save it inside the calculator. This is how it works, when you enter the secret PIN, and hit MS key, it will automatically turn into a safe where you can hide/extract/view the file.
Update: This post is just for fun, it won't really hide large files. The best way is to use encryption software such as Windows 7's Bitlocker or USB Safeguard.
Note: The default PIN is 123, but you can change it later by entering a new PIN.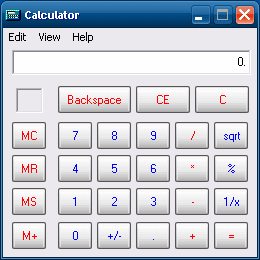 You do not need to install the tool, just extract the content in the zip file and run it. When you add a file, the calculator will vanish for a few milliseconds which is normal and the file will be moved from it's original location to inside the calculator.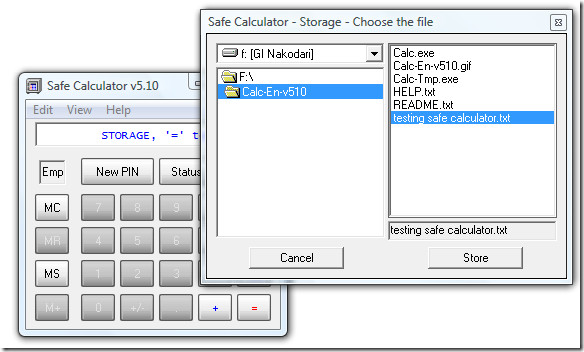 When you extract a file, it will be extracted in the same folder where the calculator is located. If you are saving a text file, it will automatically get encrypted. To get the full list of commands have a look at the Help file inside the zip archive. It works on all versions of Windows. Enjoy!