Protect Your Drives With BitLocker Drive Encryption In Windows 7
There are so many ways in which you can stop unauthorized access to your computer but what if some one steals your hard drive? Windows 7 has a solution to this problem. BitLocker is a full disk encryption utility which was originally introduced in Windows Vista Enterprise edition and now it has been implemented in Windows 7 with some enhanced options like  USB drive encryption. It has now become very easy to protect your drives and even in case of stolen or lost disk your data will not be accessible to the unauthorized person.
Lets see how we can apply BitLocker drive encryption in Windows 7. First of all go to Start > Control Panel and choose BitLocker Drive Encryption.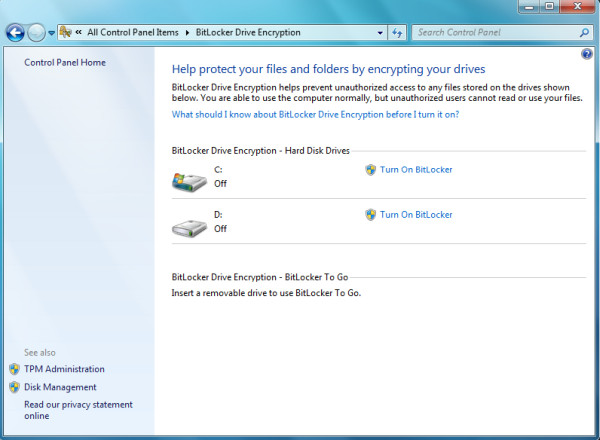 Now to apply BitLocker on any specific drive, click  Turn On BitLocker.  Here is the dialogue box which will be displayed.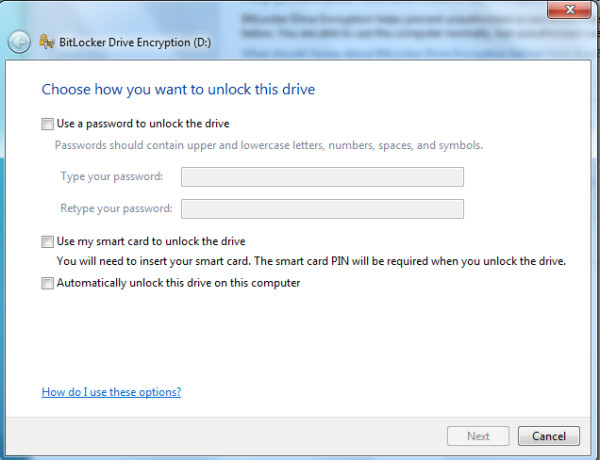 Now, set password of the particular drive by checking "Use a password to unlock the drive" and entering password twice.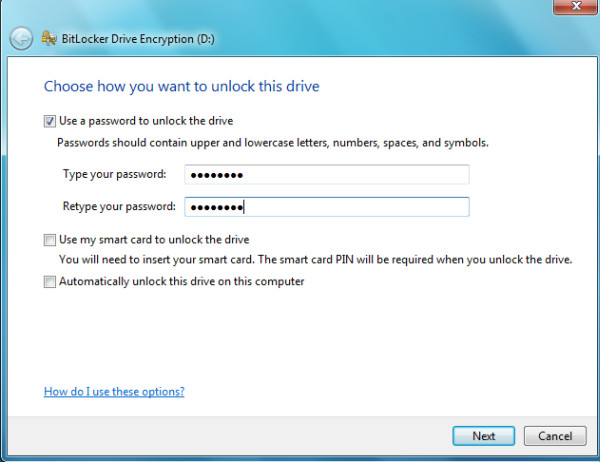 You can also use your smart card to unlock the drive by using Use my smart card to unlock the drive or you can Automatically unlock the drive on this computer. Click Next to proceed to next step, at this step choose where you want to save your unlock key. This will be needed if you forgot your password, then you will be able to unlock the drive by using this key.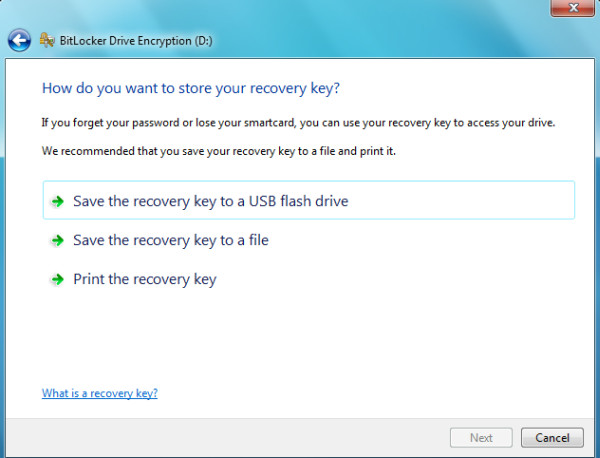 Click Next and  you will be taken to last step, confirm to encrypt the drive by clicking Start encrypting.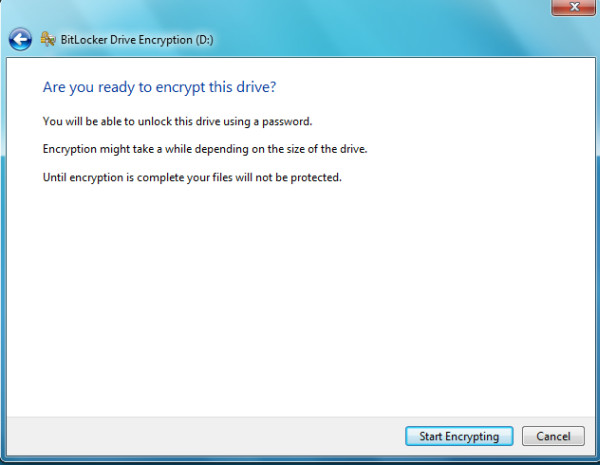 Now your drive will be protected and in case someone steals your hard drive or USB drive, that person will not be able to access your data. Enjoy!