How To Make A Free Personalized Photo Calendar
TKexe Kalendar(direct download link is here) is a free software which helps you in creating a personalized photo calendar. With this software making calendars is now a piece of cake. All you have to do is select a template and type of calendar you want to make and the rest is dead simple. Below I will show you how to personalize the calendar by adding images different pages.
Run the program and in the start window click Create New File. In the next step give the database a name and save it somewhere.


Now select the type of calendar, size of calendar, and the period of calendar.
Click any image above to enlarge.
Now finally select the template of the calendar, the default designs shown are not so good, but you can select any one and customize it to you need easily.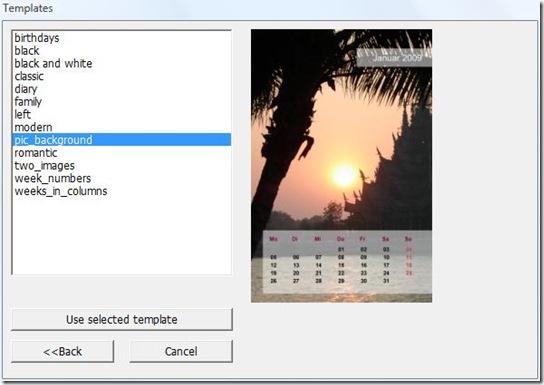 Now right click anywhere and select Add Image.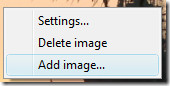 Now select an image and set the options. Finally the image will be added but you will have to enlarge it manually. Check the Firefox image in the calendar for the month of January below.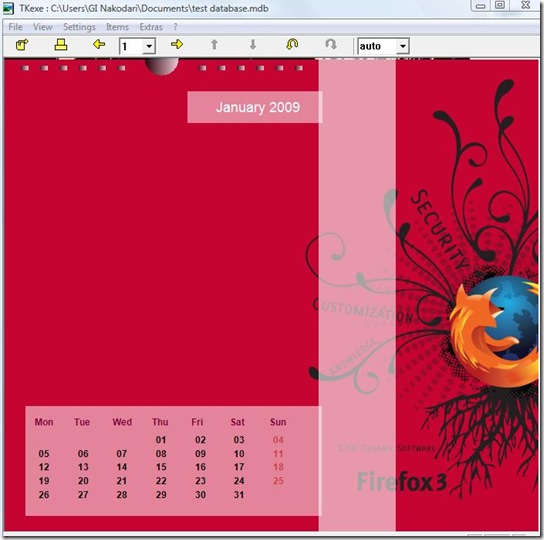 Click the image above to enlarge.
There is much more than this, you can customize the position, style and name. Double-click the text and you can edit the name and add a different font. After you have completed the design, move to the second month by selecting 2nd page from the drop-down menu on top.  Play around for a while and you will find this tool to be the perfect program for making photo calendars. Enjoy!