How To Tag Your Documents, Files, Music, And Bookmarks In Windows
Do you have tons of software, documents, music, and website links(bookmarks) on your computer? Finding them is a difficult task since they are cluttered all over your hard disk. So, what would you do? Wouldn't it be better if you could tag all your files and later access them simply by entering a keyword? I have found two tools that can help you tag your files and make them more easier to search.
TaggedFrog
TaggedFrog is a free file organizer for Windows that allows a user to add and organize the documents, files, music, and bookmarks simply by tagging them with a keyword. Once all your important files are tagged, you don't need to worry anymore about where they are located on the hard disk. To access the files later, simply enter the keyword and all files tagged with that keyword will be shown.
To add a file and tag it, click Add Items. You can provide multiple tags, with each keyword separated by a comma. It also includes Windows Explorer integration which makes adding and tagging a file a piece-of-cake. Just right-click any file or folder and select Add Tags.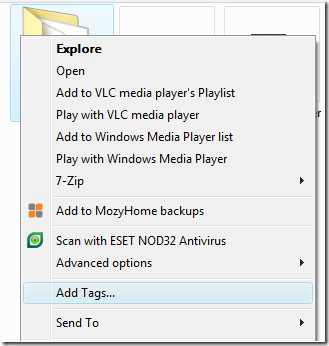 There are two versions available installer and portable.
Tag2Find
Tag2Find is a free app for Windows that allow you to tag almost any file. It works similar to TaggedFrog but has a different interface and a bit of new features. You can add multiple files and it will tag them by default using the Folder name, File name, Meta-data, etc. Once added to the list, you will be able to see all tags on the right sidebar. To add a new tag to a specific file, select that file and then add a new tag by entering the keyword on the bottom of the right-sidebar. Don't forget to click Save, otherwise all changes made will be lost.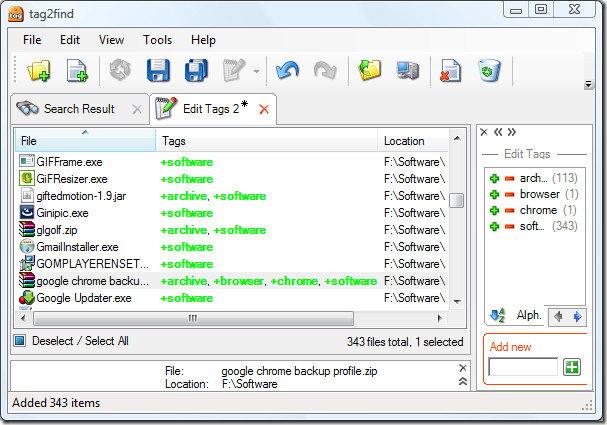 It also integrates itself to the Windows Explorer, but unlike TaggedFrog, you will find an option to edit a tag in the context menu.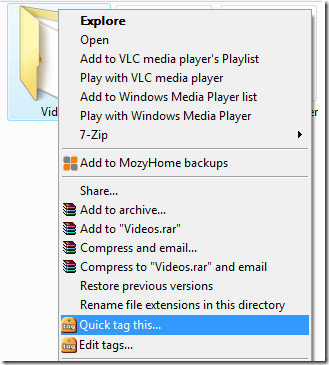 One remarkable feature of this app is that you can search for any file from your Windows Taskbar. Right-click the Windows taskbar and select Toolbar, from there select tag2find toolbar. Now type 'software' in this toolbar and you will see all files that have been tagged as 'software' instantly.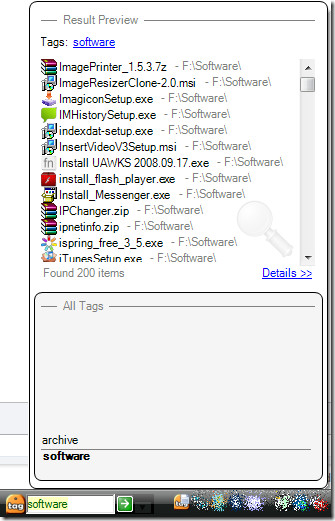 No portable version of this app is available.
Conclusion
If you are looking for a simple-to-use tagging software or a portable tagging tool, then TaggedFrog is a clear winner. But if you are looking for a tagging app with advanced features, then Tag2Find wins. Both are great and require at least .NET Framework 2.0 to run. Both run on Windows XP and later versions of Windows, including Windows 7. Sadly, none of them support 64-bit Operating Systems. Enjoy!