How To Turn Your PC Into A Chromecast Receiver
Chromecast is a very affordable way to turn a normal TV into a smart TV. The $30 device lets you get more use out of a monitor and a television set without needing a cable set-top box. Just imagine being able to stream Netflix to your otherwise ordinary TV from your phone. The initial versions of the Chromecast firmware had a small exploit that allowed developers to modify it and run it such that an ordinary PC could be transformed into a Chromecast receiver. Google quickly plugged that exploit and it is no longer possible to develop an app like that. The good news is, for all good intentions, Google has released an app that lets you turn your PC into a Chromecast receiver. It is called Google Cast for Education and its meant, primarily, to be used in the classroom.
According to the description for Google Cast for Education, you need a Google Apps for Education account to run it. During testing, I was able to run it with both a Google Business Apps account, and an ordinary Gmail account.
Download the app, and launch it. Name the device so you can identify it when you cast to it, and click 'Save'. You can edit the name later by clicking the 'Settings' button at the top right.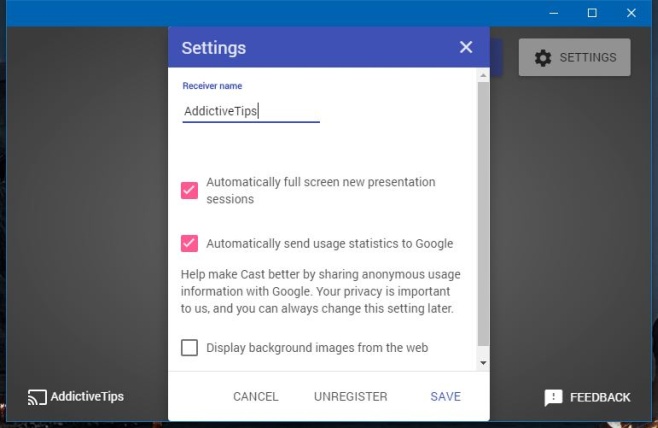 It will take a few seconds to set-up.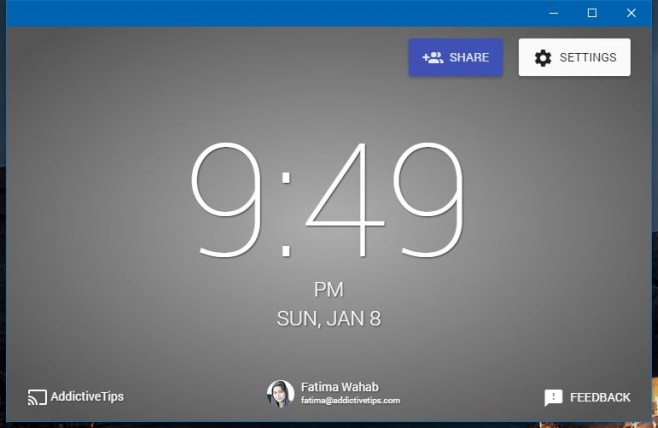 You are now ready to start casting to this PC from a different one. Open Chrome on the PC you want to cast from. If you want to cast a particular tab, select it. Right-click inside the tab and select 'Cast' from the context menu. Select the device you created and it will begin casting.
If you want to cast your entire desktop, open Chrome and right-click inside a blank/new/any tab and select 'Cast' from the context menu. Select the device, and then click the 'Cast to' drop-down.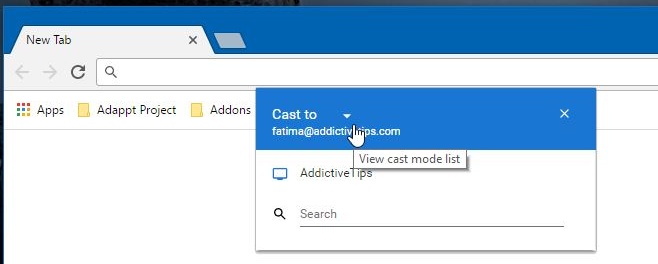 It will switch to a 'Select source' drop-down where you can choose to cast the tab or your entire desktop.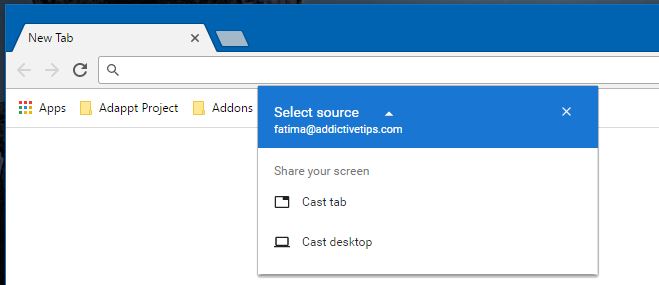 Google means for the app to be used in classrooms but it can obviously be used at work too, and occasionally at home. The app casts fairly well but there is lag at times.
Install Google Cast For Education From The Chrome Web Store