How To Extend Your Windows Desktop With The Chromecast [Guide]
The Chromecast is considered a device meant for entertainment purposes. Most apps that are developed for it tend to be geared for entertainment but it has actual productive uses, for example, you can use it to give presentations from your phone. Another great use you can put your TV and Chromecast to is as an extended display for your system. You can do this with Windows 7, 8, and 10. Here's how.
This guide assumes the following things;
You have a Chromecast connected to your TV and it is properly set up
You have the Chrome browser installed on your PC and the Google Cast extension installed on it
Your copy of Windows is genuine
Step 1: Adding a second screen
To get started, open the display settings on Windows. On Windows 10, go to the Settings App and click the System group of settings. Here, go to the Display tab.
On Windows 7 & 8, right-click on the desktop and select Screen resolution from the context menu.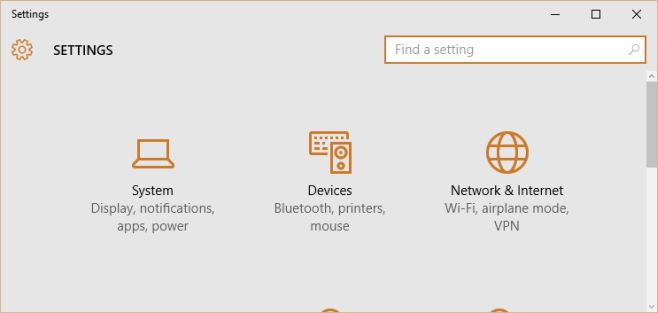 Click Detect and it will tell you that no other display has been detected. This is normal and that's exactly how it should work. Once it tells you no other display has been detected, it will add a second 'undetected' display next to the default one that it has detected.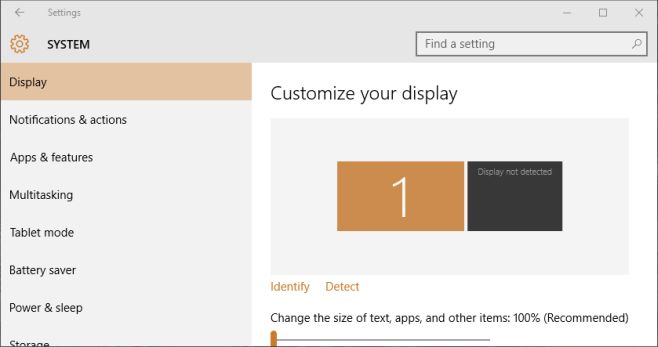 Click this second display so that it's selected and then scroll down to where it says 'Multiple Displays'. From the drop-down menu, select the 'Try to connect anyway on: VGA' option. This will effectively add a second monitor to your system. Click 'Apply'.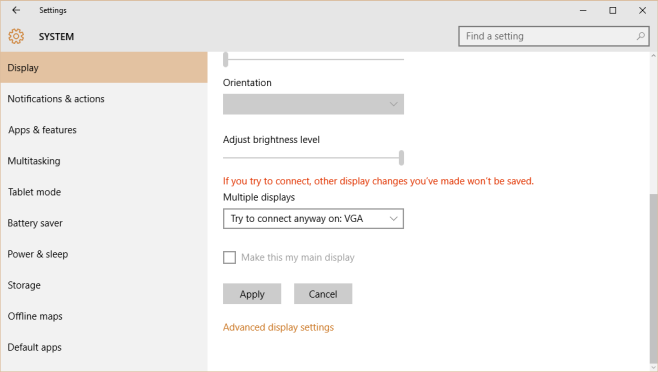 Step 2: Extend the display
Once you have two displays set up, look for the 'Multiple Displays' option in the Display tab and open the drop-down. Select the 'Extend these displays' option. You can drag & drop the displays to reorder them on this screen.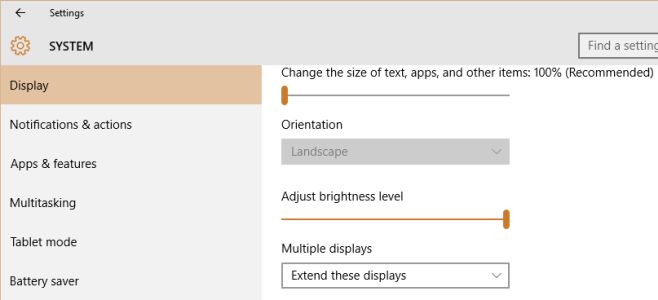 Step 3: Cast your second display to Chromecast
Open Chrome and click the Google Cast extension. Click the little arrow button and select 'Cast screen/window (experimental)' from the drop-down menu.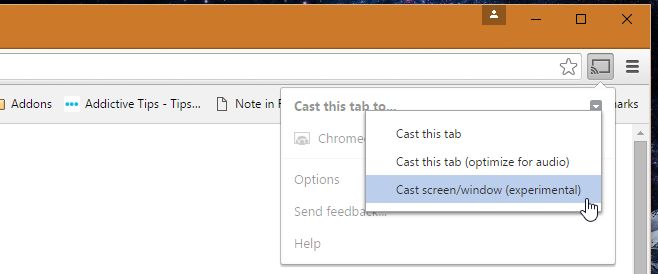 You will be asked to select which screen it is you want to cast to the Chromecast. Select the second one you added to Windows.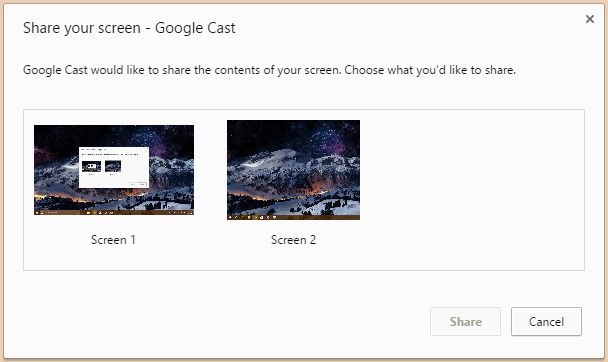 Step 4: You now have a second screen
There is obviously lag between the two but you can still use it to display a window that you want to keep on top of all others, monitor a feed, and more.