How to install and uninstall apps on Slack
Slack is a great messaging tool but what makes it better are the apps that are built on top of it. Some of these apps help make Slack more useful, others add a bit of fun to it. For niche requirements, users can even create their own apps and add them to their own workspaces. If you're new to Slack and still figuring things out, this post will walk you through how you can install and uninstall apps on Slack. We're only covering apps that are publicly available in the Slack App Directory.
Apps & Workspaces
Before we explain how you install an app on Slack, you need to understand the concept of workspaces. You can have a single Slack account associated with multiple workspaces. When you add an app to Slack, you have to pick which workspace you're adding it to. An app isn't automatically installed to all workspaces connected to your account.
Install App
Visit the Slack App Directory. Before you pick an app to install, you should sign in to the workspace that you want to install it to. Once you've done that, search for and select an app to install. Some apps might redirect you to a different page to install them e.g., the Google Drive app. This normally happens if the app isn't free. Other apps, such as the Twitter app will simply show an Install button that you need to click to install the app.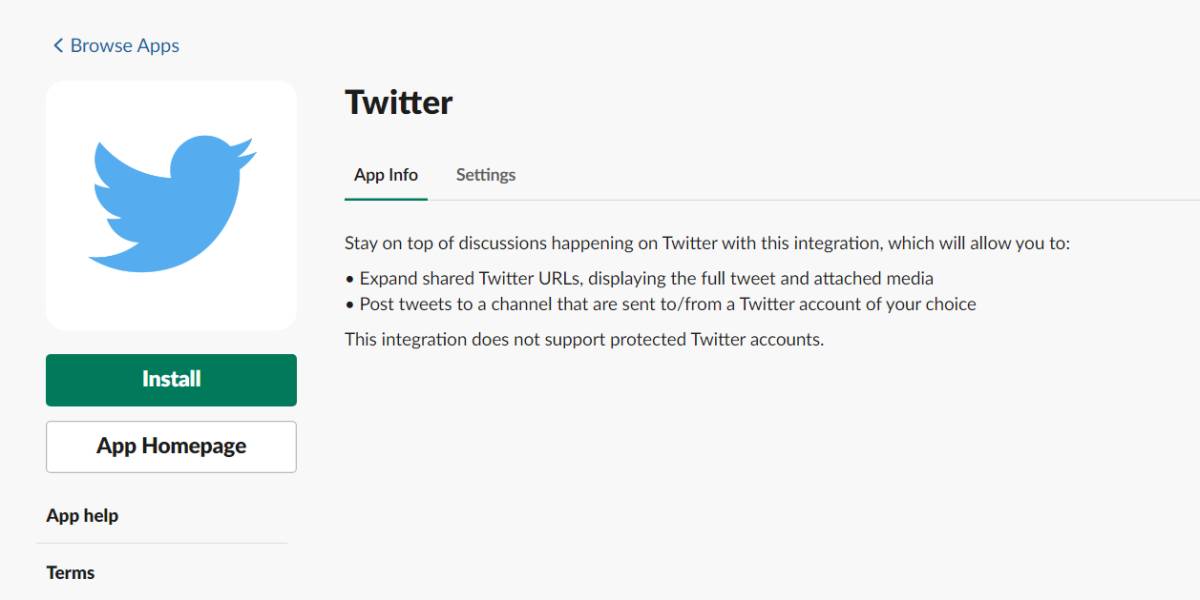 Uninstall Apps
To uninstall an app from Slack, visit the Slack Apps Directory in your browser. Make sure you're signed into the workspace you want to remove the app from. You will see a 'Manage' option at the top right. Click it. On the Manage apps page, select the app that you want to uninstall. You will see the following screen with a Remove option at the top. Click it to remove the app.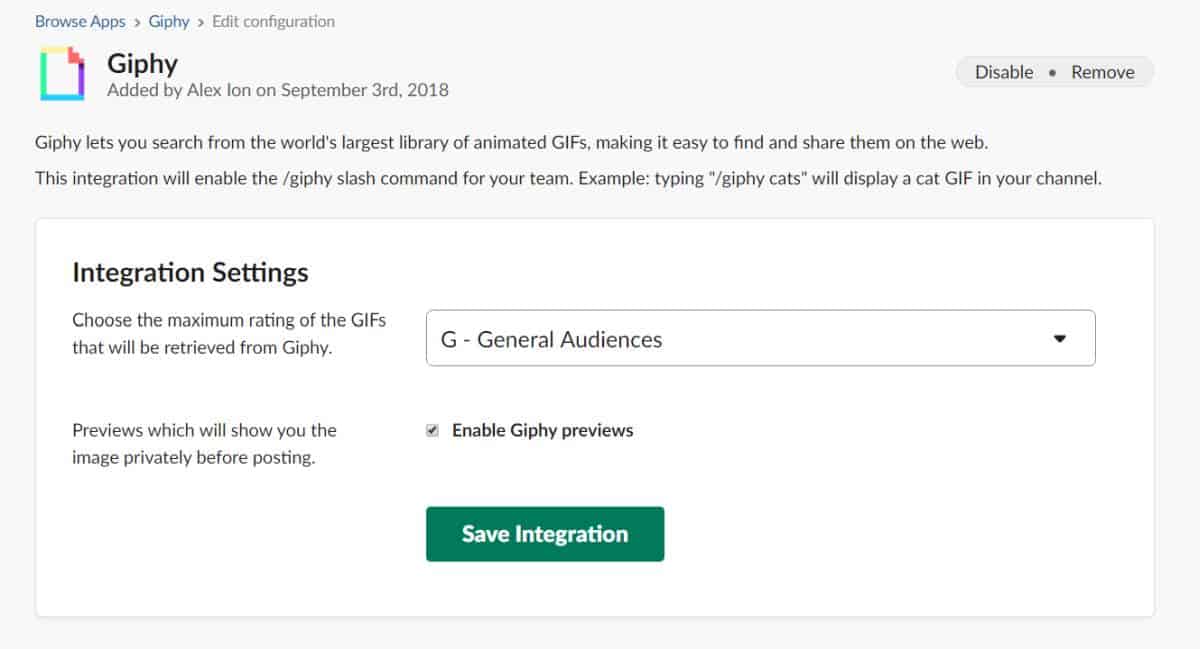 Apps are installed only for your user unless the workspace is set up differently. For teams, apps can be installed by individuals but admins can also exercise control over which apps can be installed (or uninstalled).
While an app is seemingly 'installed' in your browser, it will work regardless which platform you use Slack on. You can use the apps from the Slack desktop apps for Windows 10 and macOS, and you can use them from the iOS and Android apps as well. Some apps may be limited by the platform you're using Slack on but other than that, you will be able to use them anywhere you can use Slack.