iTunes Duplicate Song Manager Removes Duplicate Songs In iTunes
iTunes Duplicate Song Manager, also called iTDSM, is a Java-based application that removes duplicate music files from iTunes. iTDSM provides the option to remove duplicate songs, eliminate orphaned tracks, as well as to adds tracks to iTunes.
To search for duplicate files, simply go to the Clean Music tab and click Find Duplicates button. From here, all clone files can be deleted or backed up to a specified folder by selecting the relevant options. For example, to delete files, select any duplicate files and hit Clean Duplicates button after checking the Delete Selected Duplicates From Music Folder checkbox.
From the Options tab, new directories can be added via the Music Directories option. To keep your music organized, you can configure preferences from iTunes Settings section in this tab. Similarly, file type filters and monitoring of new tracks can be done via the Files Types To Filter and Background Monitor section.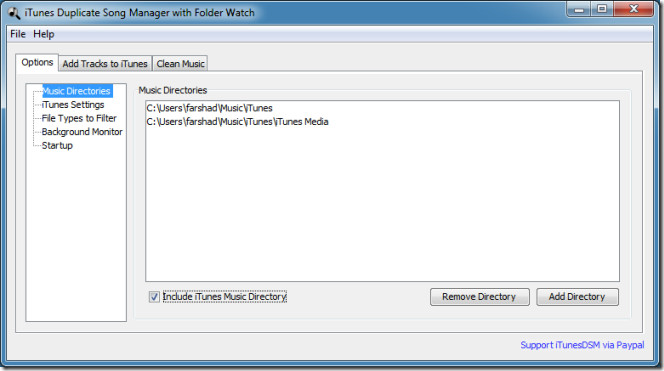 To configure startup settings for iTunes DSM, select the appropriate checkbox(s) from the Startup portion of this tab.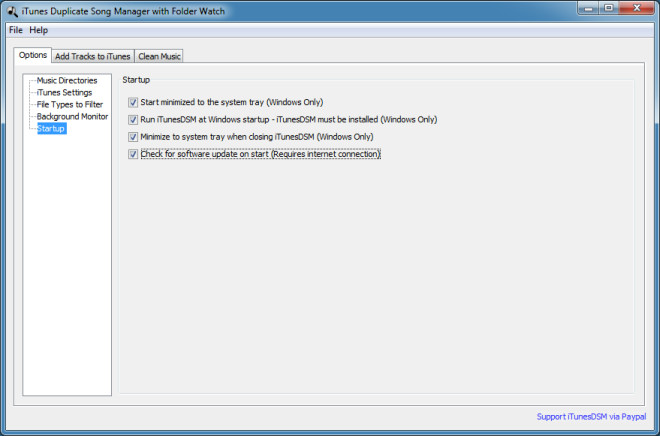 To add tracks to iTunes, click on the Add New Tracks button from the Add Tracks to iTunes tab. This will automatically add new tracks to iTunes.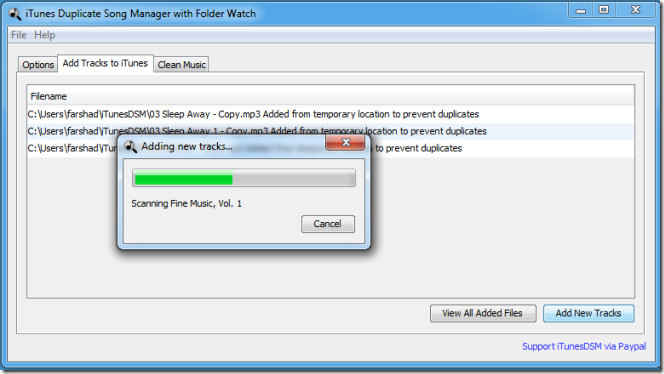 It requires Java to work and was tested successfully on Windows 7 64-bit system.
Download iTunes Duplicate Song Manager