FIXED: Laptop Won't Connect to iPhone Hotspot (Not Working)
Smartphones can connect to the internet via the SIM cards that connect them to a service provider. These networks and phones support 3G and 4G which are pretty fast and can, in a pinch, be used in place of a broadband connection.
Working on a phone isn't the same as working on a desktop though so if you want to use your service provider's 3G or 4G network on a Windows 10 desktop, you're going to have to use a hotspot.
Modern smartphones, iPhones and Android phones, both support hotspots that allow users to create a wireless or wired connection with a Windows 10 PC.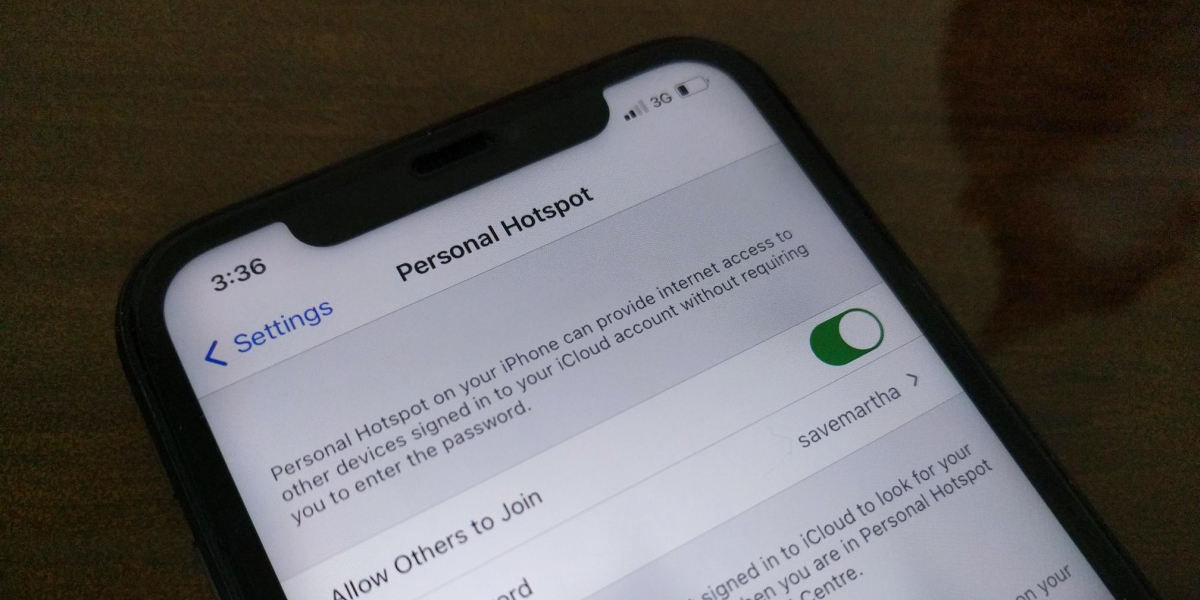 iPhone Hotspot Not Working?
A personal hotspot is a native feature on iOS. All you need to do is turn on a switch and the hotspot will be created. An iPhone allows users to connect to its hotspot via WiFi and/or a USB data cable.
You must have mobile data enabled on your iPhone, and you must have 3G/4G enabled by your service provider. To connect to the hotspot, you have to click the WiFi icon in the system tray on Windows 10, and your iPhone will show up, by its name, as an available connection.
If you're unable to connect to the iPhone's personal hotspot, run through these basic checks and then try the solutions listed further below.
Make sure that you've entered the password for the hotspot. The password is autogenerated by iOS but can be changed to anything you like. You can view the password for the iPhone hotspot by opening the Settings app and going to Personal Hotspot.
Give the connection a few minutes to establish and start working. Normally, it takes a few minutes for the internet connection to become active even after you've connected to the hotspot.
Make sure you're getting good signal strength on your iPhone. Low signal strength will affect the quality of the connection.
Some service providers block mobile hotspots. You may see the feature on your iPhone but it might be blocked by your service provider. You should check to see if they block. If they do, you may or may not be able to unblock it, depending on the service provider's policies regarding fair usage of the network.
What If Laptop Won't Connect to iPhone Hotspot
If all of the above check out and you still cannot connect to the iPhone personal hotspot, try the following.
1. Connect via USB data cable
This is a simple and reliable method for connecting to the iPhone's personal hotspot.
Enable the personal hotspot on your iPhone.
Connect the iPhone to your Windows 10 PC via a data cable.
The Windows 10 PC will connect to the hotspot. It will show up as an Ethernet connection.
Note: make sure you're using an original Apple cable or a certified cable for the connection.
2. Forget network and connect again
If you're able to connect to the personal hotspot but cannot access the internet on your Windows 10 PC, try forgetting the hotspot connection on the iPhone and connecting it again.
Open the Settings app with the Win+I keyboard shortcut.
Go to Network & Internet.
Select the WiFi tab and click Manage known networks.
Select the iPhone network and click Forget.
Connect to the network again.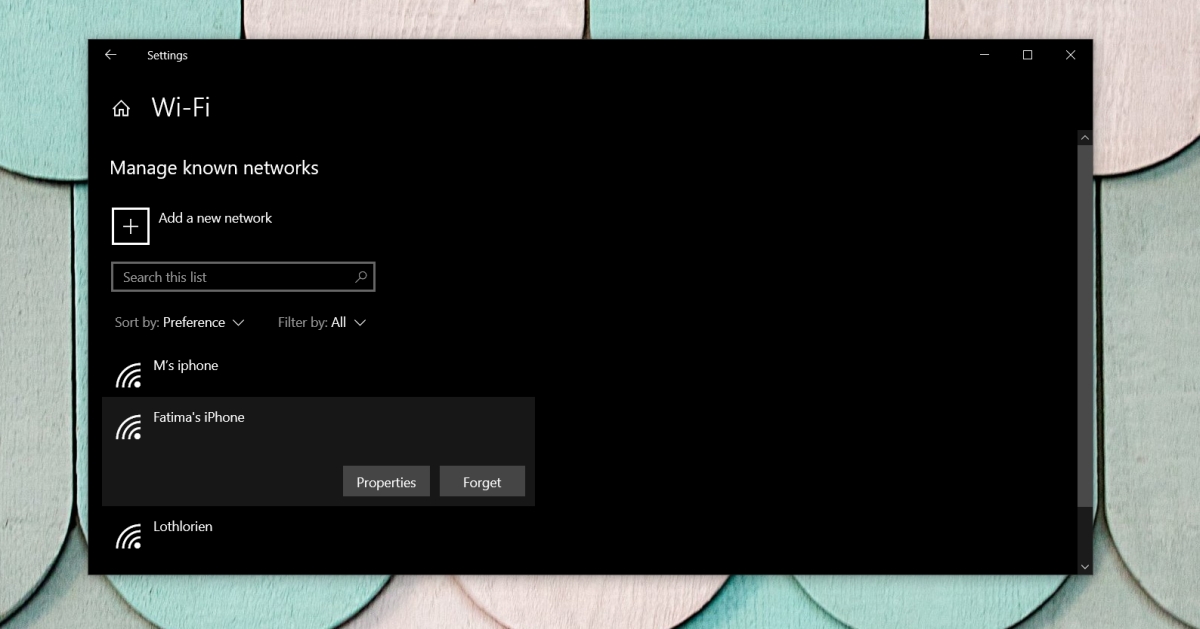 3. Rename iPhone
Windows 10 normally doesn't a problem with WiFi network names but with the iPhone's hotspot, spaces or non-alphanumeric characters may cause problems when you try to connect to it.
Open the Settings app on your iPhone/iPad.
Go to the General tab and tap About.
Rename the iPhone so that there are no spaces in it (or periods, commas etc).
Try connecting to the hotspot again.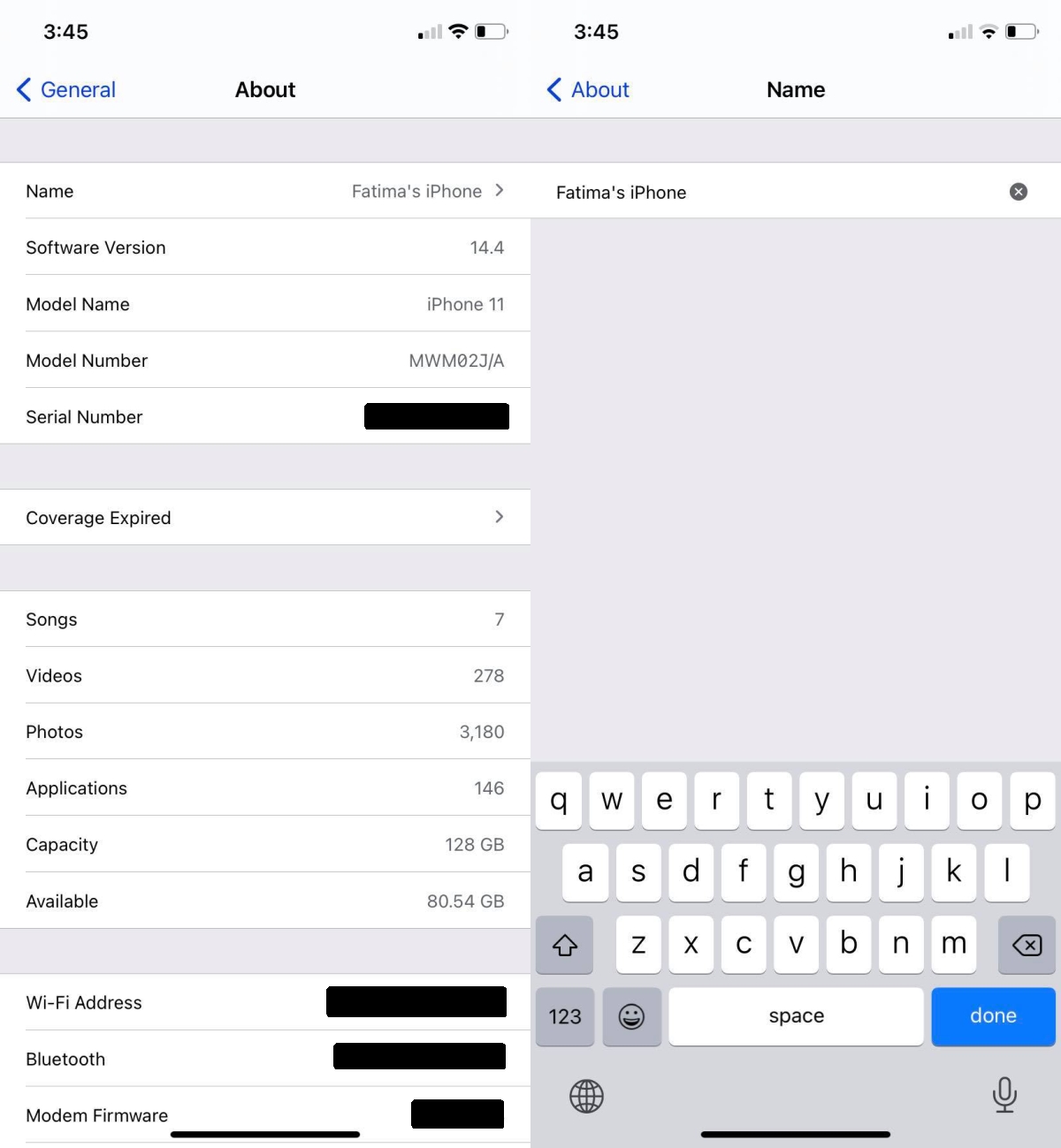 Conclusion
Creating a wireless or wired hotspot on an iPhone (or any smartphone) used to be quite a task some ten years ago. The feature was actively blocked because networks did not have the bandwidth for it. Things have changed now and service providers normally do not block users from creating a hotspot on their device.
On the iPhone, it's all the easier and the solutions listed above should sort out whatever problems you're having.