Live SkyDrive Upload Tool
Microsoft has huge plans for Windows Live SkyDrive. For those who don't know, SkyDrive is Microsoft's free online storage server that provides 25GB of free space.
Microsoft has integrated almost everything with SkyDrive, Photos, Favorites, Office Web Apps, you name it. Microsoft wants SkyDrive to become the central stage for organizing, sharing, and editing files, folders, documents, videos, and everything else. The recent integration of Office 2010 with SkyDrive gives a proof of Microsoft's plans for using SkyDrive as a central destination for everything.
Below we have covered a simple way through which you can quickly upload your files to Live SkyDrive. Keep in mind that the file limit for each file is 50MB.
Update: Give SkyDrive Explorer a try. It is much more easier to setup and has been developed exclusively for SkyDrive.
Update 2: You can also try to mount Skydrive in Windows Explorer, read the guide here (requires Office 2010).
Gladinet is a free tool that can mount various online storage services as virtual drive. Luckily it supports Windows Live Skydrive as well. After you have installed the program, you will find "My Gladinet Drive" under Network Locations in My Computer as shown in the screenshot below.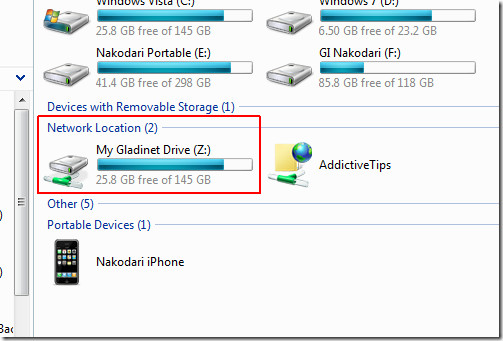 Open this virtual drive and hit Click to Mount. This will open Mounting Virtual Directory dialog window from where you have to select Windows Live SkyDrive under Storage Provider.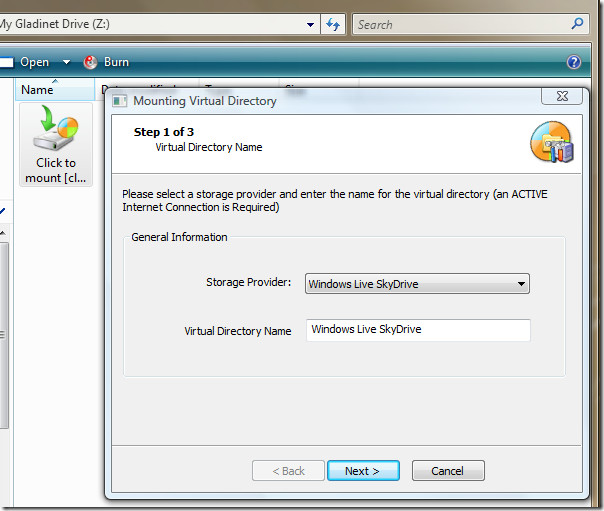 Once you have selected the SkyDrive from storage provider, hit Next. Enter your login credentials and hit Next again.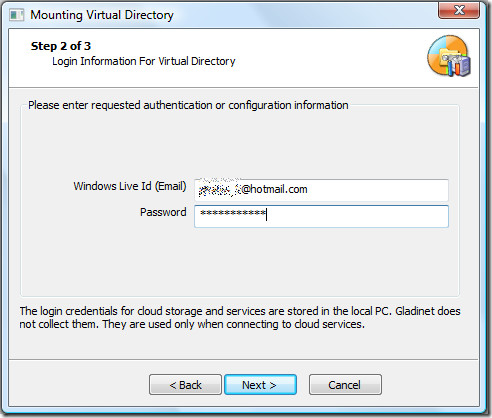 Now in the final and last step, hit Finish. The program will then verify your account and validate the virtual directory.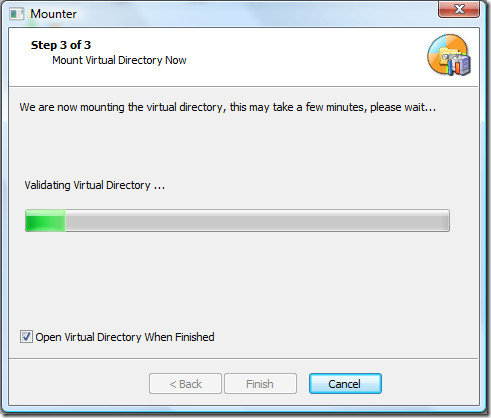 Once since process is complete, you will be able to see all the content inside your Live SkyDrive. Now start copying the content to/from SkyDrive directly from within Windows Explorer.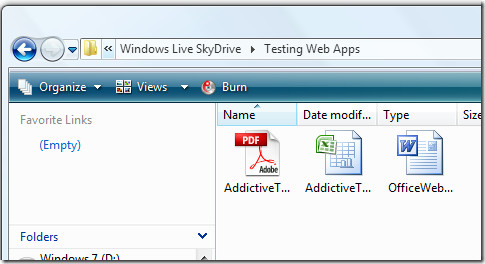 Note that Gladinet must be running in order to access SkyDrive virtual drive. It sits silently in the system tray and takes around only 14MB of system memory.
Additional Notes: Since Microsoft has not yet released the API for Live Skydrive, there is no extension or tool out there which currently allows uploading the files to SkyDrive. Using Gladinet is the only working solution at the moment.
Download Gladinet Free Starter Edition
It works on Windows XP, Windows Vista, and Windows 7. Installer for both 32-bit and 64-bit OS are available. Enjoy!