Lyrics Plugin For Windows 7 Media Player 12
Lyrics Plugin is a free plugin that adds Lyrics in both Windows Media Player and Winamp Player. The plugin works perfectly with Windows Media Player 12 in Windows 7. After you have installed the plugin, simply play a song in Windows Media Player and it will show you the lyrics in the Now Playing mode.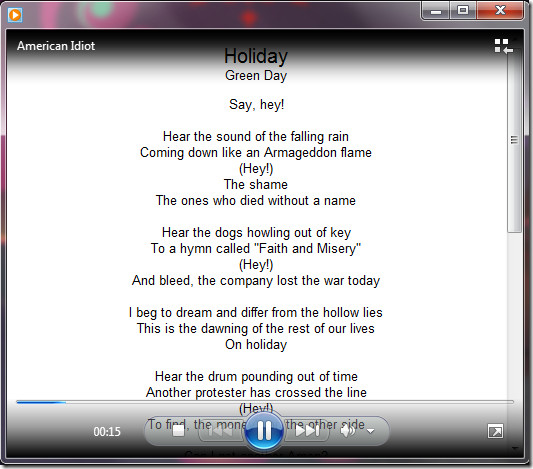 I don't know the source where it takes the lyrics from since the author hasn't mentioned it anywhere. If the lyrics for a specific song are not found then you can add one yourself, but so far it showed the lyrics of every favorite song that I played.
If you are looking to add lyrics to iTunes, check out LyricToy. Enjoy!
Update: A lot of users are having problem with this plugin, so in the meantime you folks can give MiniLyrics a shot. It is a nice alternative which is much more advanced and customizable.