Windows 10 May 2021 Update: Release Date + Everything Else
The first major, feature update to Windows 10 for the year 2020 is expected in May. Microsoft almost had the release ready but discovered a vulnerability just days before it was to be released to the general public. It has now been pushed back by a few more days/weeks.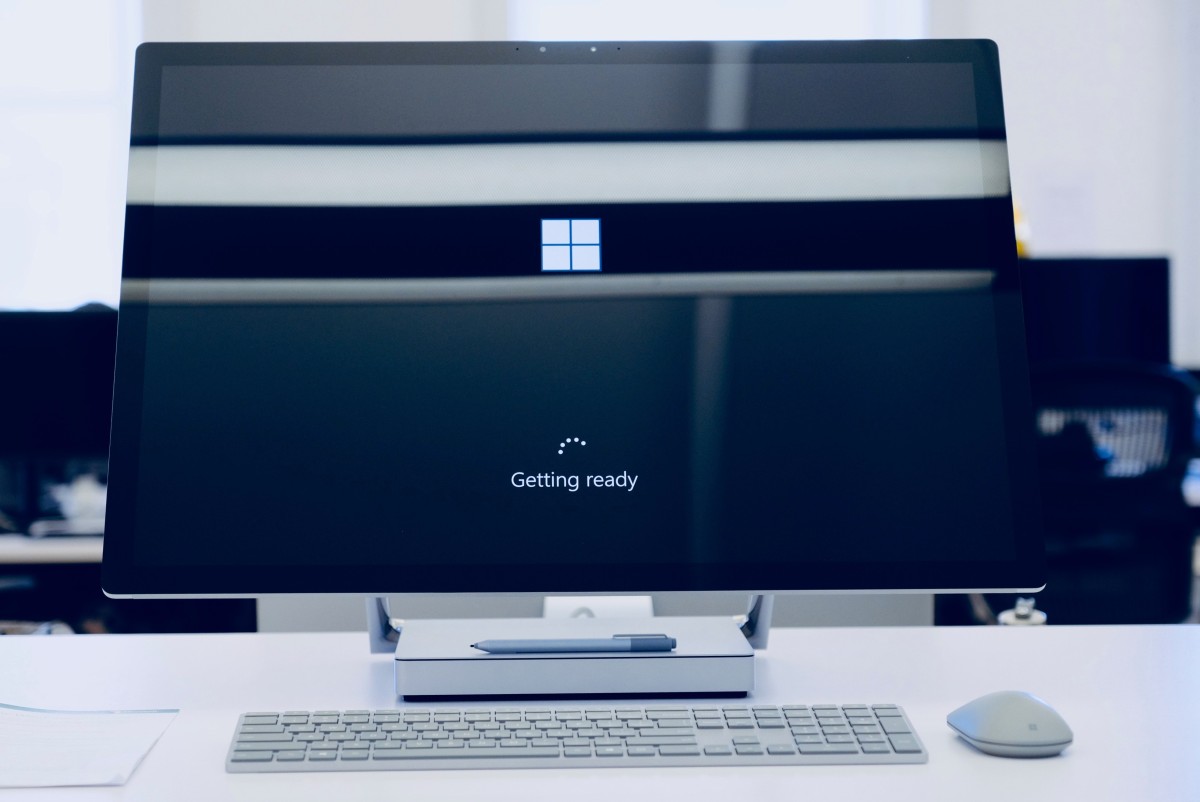 What's New in the May 2020 Update?
Microsoft has been updating users regularly about the new features it has been adding to the Preview builds, most of which will be part of the Windows 10 May 2020 update but here are the top ten features that will interest end-users (images via Microsoft). You can get the full list of improvements from Microsoft.
1. Rename virtual desktops
This feature has been in demand ever since Windows 10 got virtual desktops. Users have submitted several requests for it via the Feedback hub and Microsoft has listened. With the May 2020 update, users will finally be able to rename their virtual desktops.
Up till now, we've been using all sorts of half-baked workarounds to give virtual desktops names. Some solutions have come reasonably close but the official feature is going to be the real deal.

2. Move Cortana window
Cortana opens where the search bar is placed/positioned on the Taskbar. The Windows 10 May 2020 update will allow users to move Cortana to any position on the screen. It looks different too, much more window-like now in appearance.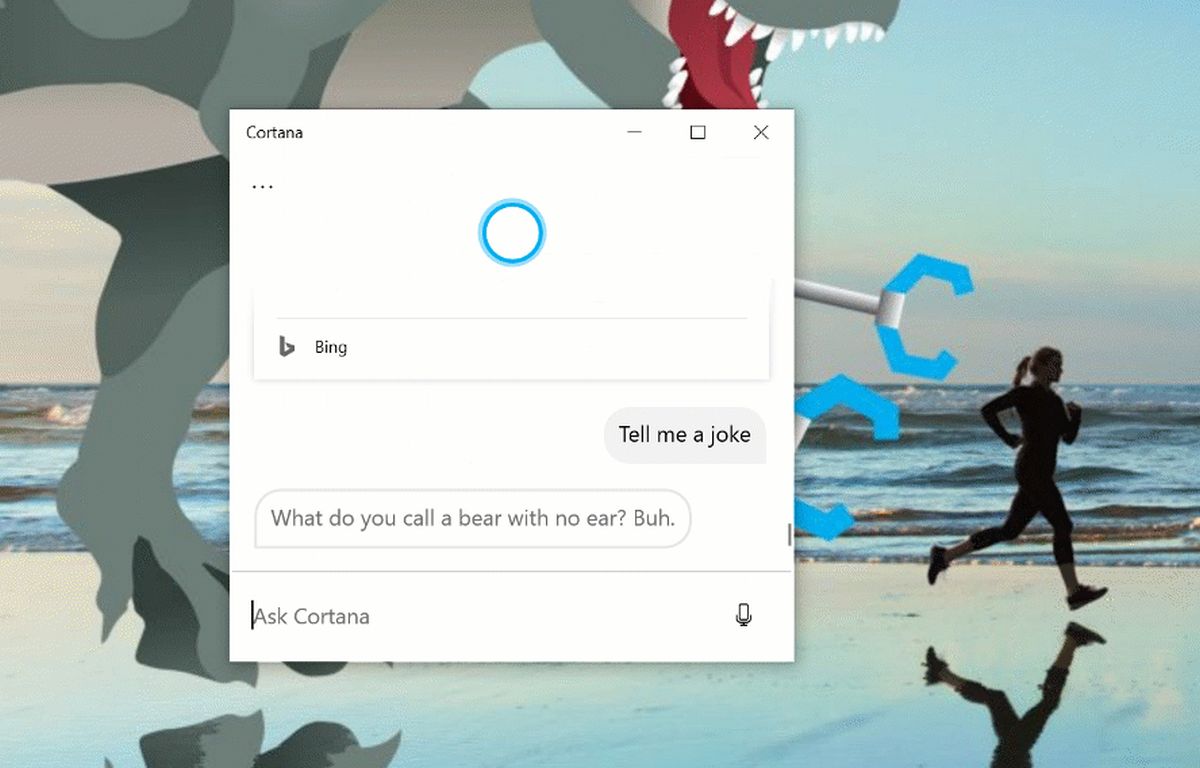 3. GPU temperature in Task Manager
The task manager received a major overhaul in Windows 8/8.1 but has remained unchanged for the most part on Windows 10. The first major addition to it was the ability to view the GPU usage in Task Manager. In fact, you can view usage for both the GPU and the on-board graphics card in Task Manager and come the May 2020 update, users will be able to view the temperature for your GPU, something users normally needed an app to do.

4. Disk type in Task Manager
While we're on the subject of the task manager, you will be able to see what type of disk you have i.e., HDD or SSD. The information will be available in the Performance tab.
5. Cloud recovery
We mention resetting Windows 10 as a last-ditch effort to rescue the OS in many of our posts. Windows 10 has the option built-in to reset it but it can fail. If it continues to fail in spite of everything, you have to do a clean install. The May 2020 update is adding a new recovery option; cloud recovery. This option will allow users to download a fresh Windows 10 installation directly from the cloud. You won't have to step back and create installation media.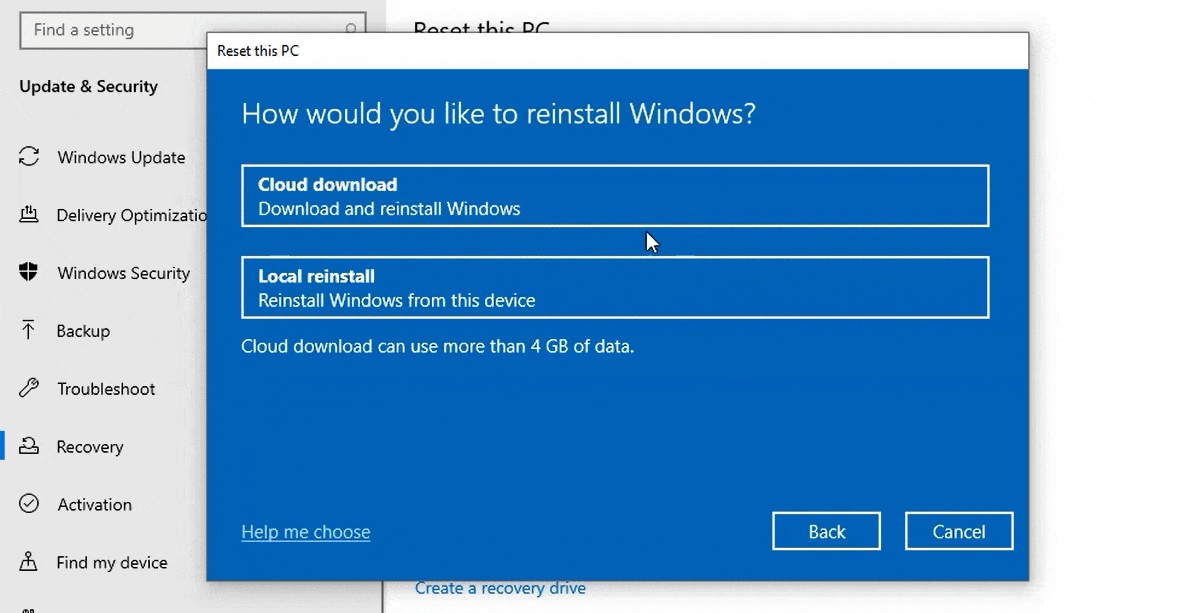 6. Password-less Device
This feature will allow users to forgo entering the password to their Microsoft account and instead use a PIN, Windows Hello, or Fingerprint. The sign-in options will be paired with another option i.e., multifactor sign-in.
7. Support for network cameras
Windows 10 will be able to connect directly to IP cameras on the network and you will be able to view streams from them on your desktop. An IP camera is a camera that can connect directly to your network. These network cameras will show up as devices on the network.
8. Improved Bluetooth pairing
Bluetooth has improved exponentially on Windows 10 and it keeps getting better. Users will see a notification when a nearby device is in pairing mode. You will no longer have to go to the Bluetooth tab in the Settings app. Unfortunately, it looks like device support might be limited at present. Microsoft's own Bluetooth peripherals will be supported but outside that small niche of devices, there won't be many supported devices.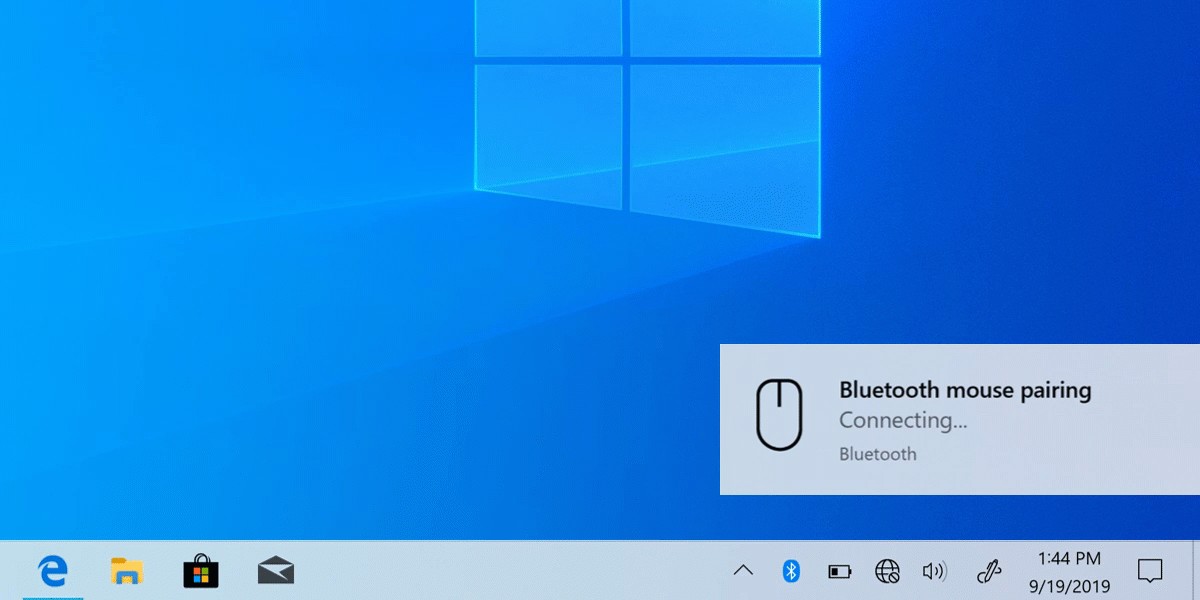 9. Xbox Game bar FPS
The Xbox game bar has a performance overlay that can display the GPU and CPU performance, and the FPS. These are all separate tabs on the overlay but with the Windows 20 May 2020 update, the Game Bar will have an FPS of its own that isn't tied to the overlay.
10. More interactive notifications
The toast notifications that apps send are more interactive. You can now turn off notifications for an app directly from the toast notification is delivers, and access the notifications settings screen. Notifications can be muted from the Settings app, and the Action Center can group notifications by recent app.
Release Date: Windows 10 May 2020 update
There is no set/final release date for the Windows 10 May 2020 update. It is expected to arrive in May and we hope it will but a major feature update has been delayed over a month before. The vulnerability that Microsoft found in its intended final build has been patched and is being tested so we can expect it to arrive towards the end of this month.
You will be able to get it via Windows Updates in the Settings app, and the media creation tool should be updated soon after its release so you can force the update.
Conclusion
This is only a brief list of the features coming to Windows 10 with the May 2020 update. There are plenty more. Some are for languages while others are for developers. WSL is getting a new version, there are accessibility improvements, the Settings app has been revamped, and disk usage when Windows 10 is indexing files has been optimized.