MetroTwit Updated: Windows 8 Support With Filters, Undo Tweet Options
Twitter is one of the most famous social networking services out there. It allows you to keep yourself updated and get to know about events in real time. A lot of Twitter users prefer to use desktop clients rather than the web app because the desktop clients, such as TweekDeck, Seesmic, Sobees etc, provide much better viewing and management options than the web app itself. Back in June 2011, Usman covered a Metro UI based Twitter client for Windows called MetroTwit. At that time, the application was in beta, and lacked certain features as well as possessing bugs. Now, however, the first stable version of MetroTwit has been released, with Windows 8 support as the major highlight. The developers have introduced some very useful and much needed changes in the client, including Multiple account support (paid version only), filter support and undo tweet functionality. Keep reading to find out more about the changes included in the latest version.
Some of the major changes included in the latest release of MetroTwit comprise addition of the sidebar, and the compact sidebar option. This is the only noticeable change in the main interface of the application.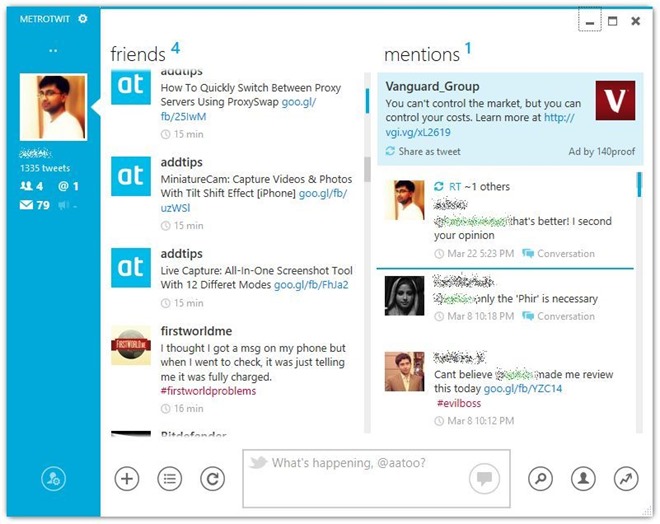 A much needed Undo tweet option has also been added to the program. To undo a tweet, click your name from the left side to open the personal tweet manager. In this window, you will be able to see an Undo tweet option available under every tweet. Click this option to remove the corresponding tweet.

Due to the changes included in the latest version, instead of navigating to the search window with your mouse, now you can use the universal Ctrl + F  hotkey to search for a tweet. The Search Twitter window also allows you to save the searches to Twitter.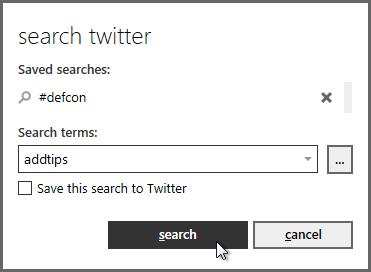 A new option has been added in the Settings menu of the application. The Filtering option allows you to easily block unwanted tweets from appearing in your stream.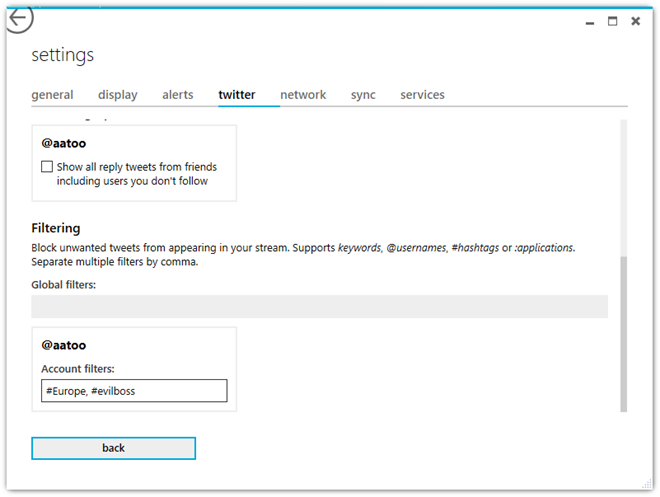 During testing, I experienced some issues during up and down scrolling of columns using the mouse, as it was not responding to the grab and pull gesture some of the times. Other changes include minor UI tweaks, as well as fixes to address the stability issues. Also, MetroTwit now has multiple accounts support enabled for MetroTwit Plus users. The complete change log can be viewed here. The application works on both 32-bit and 64-bit versions of Windows XP, Windows Vista, Windows 7, and obviously, Windows 8.