How to play Minecraft Java with Xbox controller on Windows 10
One of the biggest differences between the Minecraft Java version and the Minecraft Bedrock/UWP version is controller support. The Minecraft Java version does not support controllers, while the UWP version has support out of the box with options to customize the controls.
Minecraft, when played on a PC, may work best if you play it with a keyboard and mouse, but everyone has their own preference when it comes to controlling a game.
Play Minecraft Java with Xbox controller
In order to play Minecraft Java with an Xbox controller, you need an app that can run in the background and transmit the controller's input to the game, and you need to configure it so that the controls are transmitted correctly.
1. Install Steam
Steam has excellent controller support; it can support generic gamepads, PS4 controllers, and Xbox controllers. You can use this method to connect and use just about any controller with Minecraft Java.
Open Steam.
Sign in with your Steam account (it's free).
Go to Steam>Settings.
Select the Controller tab.
Click 'General controller settings.'
Enable support for your Xbox controller.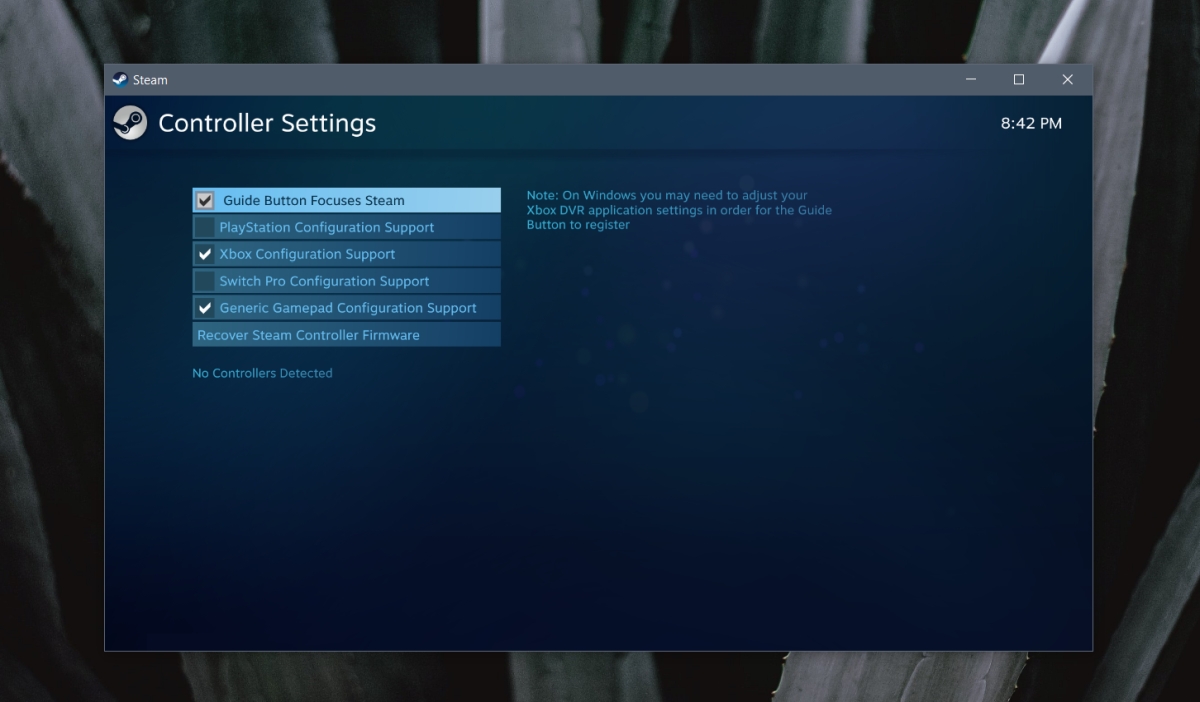 2. Add Minecraft to Steam library
You must have Minecraft Java already installed on your Windows 10 system to proceed.
Open Steam.
Go to Games>Add a non-Steam game to My Library.
Select the Minecraft Launcher.
Click 'Add selected programs.'
FYI: you can also add Microsoft Store games to your Steam library.
3. Configure Xbox controller for Minecraft Java
This will take a little time since you have to configure each control set, but you only have to do it once.
Connect your Xbox controller to your Windows 10 system.
Open Steam.
Go to Library.
Select Minecraft.
Click Controller Configuration.
Select each of the control items, joysticks, keypads, etc., one by one, and map it to a keyboard control. To use the left joystick to move, configure it as a 'Directional pad' and map it to the WASD keys. To use the right joystick to pan with the camera, map it as Joystick mouse. You will have to manage the sensitivity to suit yourself.
When you're done configuring the controller, click the green Play button under Minecraft in Steam.
The game will open, and you will be able to use your controller to play it.
Note: Controller configurations can be changed any time and reset to default. These settings are only for Minecraft Java. No other games will comply with these configurations.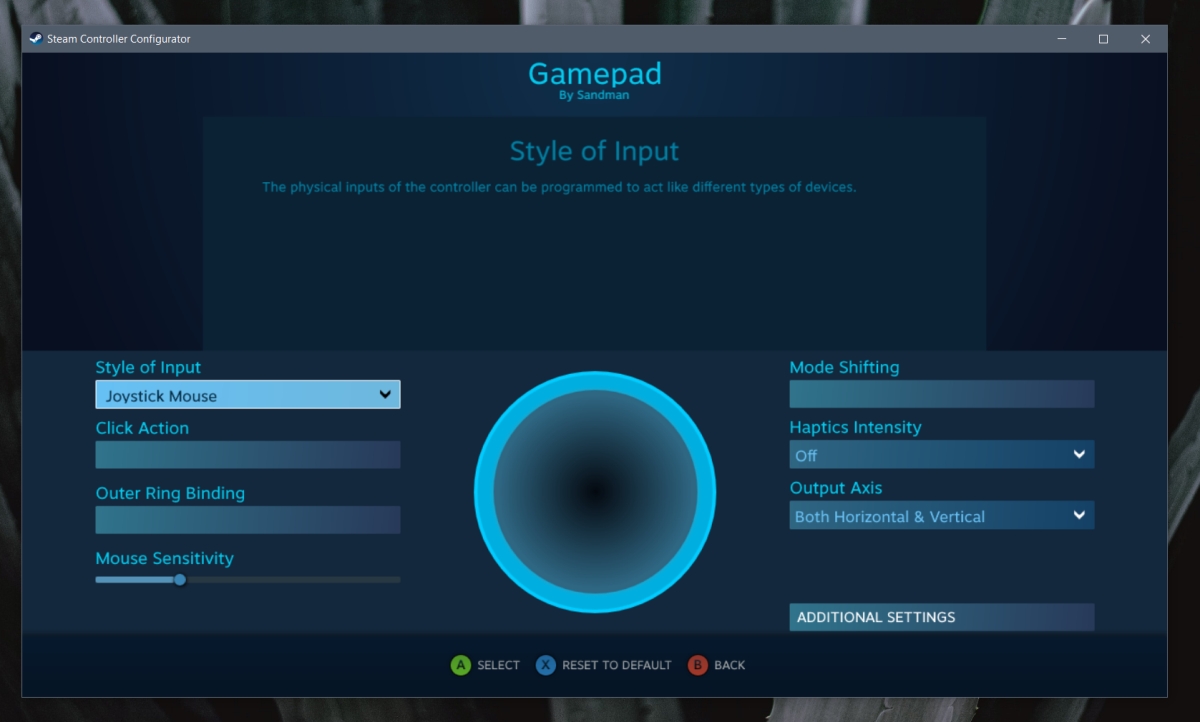 Conclusion
Steam isn't the only app you can use to add controller support to Minecraft Java. There are other apps, some free, some paid, that do the job, but their configuration controls may be limited. Give Steam a try before you opt for other apps.