Monitor And Control Mustek UPS With WinMust [Windows]
Mustek is the company behind many popular UPS (Uninterruptible Power Supply) devices, but these UPS devices do not come with a software to monitor and control the UPS device. One frustrated developer sat down to code a software that will monitor and control Mustek UPS device and named it WinMust. It is an opensource tool that supports Mustek PowerMust 800 or other compatible Mustek UPS devices.
The app can monitor and control the UPS devices connected via both RS-232 serial port and USB port. Since we do not have any Mustek UPS device at the moment, the screenshots below are taken from developer's page.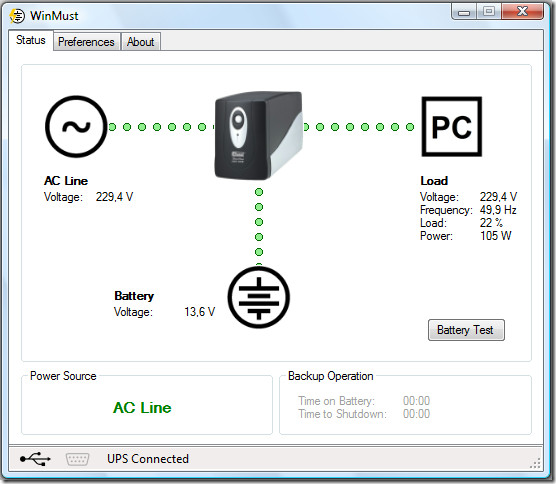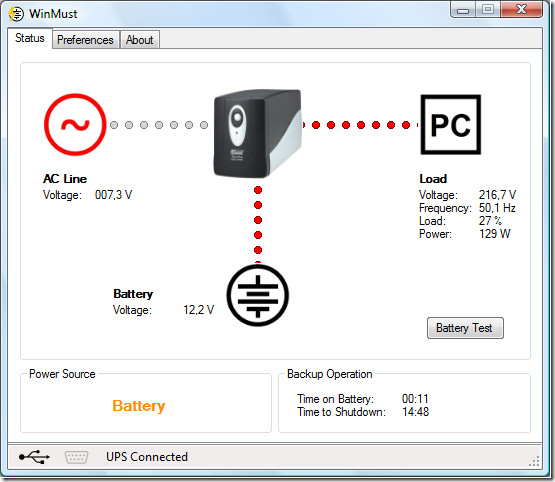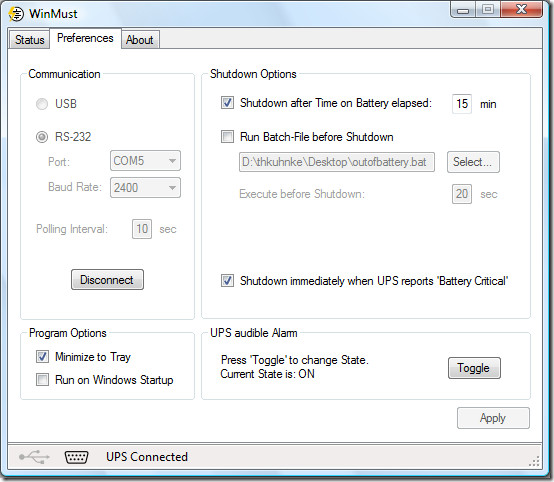 The AC Line, Load, and Battery information are listed on the main interface. The Power Source; AC Line or Battery is also displayed along with more information, such as, Time on Battery and Time to Shutdown. You will also find a button to test the battery after connecting it with the system.
You can choose to change the Communication settings, set Shutdown and Program Options, and set the UPS Alarm when the power source state changes.
It works on all versions of Windows, including Windows 7 and supports both x86 and x64 architecture. For more, also check out UPS Assistant.