NeoDownloader: Define Parameters & Batch Download Images From Websites
Liked that image on some random website and want to save it on your local storage? Not a problem as every web browser easily lets you save any image. But what if you want to grab multiple images (lets just say tens of them)? Now you have probably hit the wall, as it's really a time wasting procedure to download each image one by one. The other way however is to try NeoDownloader, a Windows application that allows you to download images from different websites in a batch operation. The application sports a user-friendly and easy-to-understand GUI, allowing users to easily start downloading images from websites. It recognizes each new website as a separate project and creates a new folder, enabling you to easily sort and manage the downloaded files. The application also allows you to specify which keywords to ignore in URLs when downloading images, the minimum and/or maximum size of images to download, and auto-delete pictures smaller than a user-defined resolution. Once the scan is complete, you can further filter out the results by options, such as File Mask, File Type, Image Orientation, Image Resolution etc.
To start downloading images, first select New from Project menu at the top, enter Starting Address, Project Title and click Next to set other preferences. Once all settings are done, click Finish to begin the download.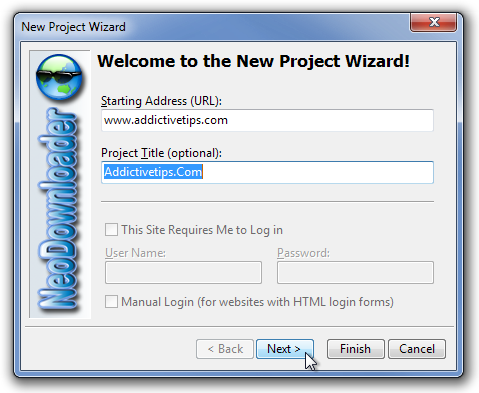 The program shows the projects in the left pane, download images are shown in the middle and they can be previewed in the right pane by clicking them. Progress of an on-going project download can be monitored in the bottom pane.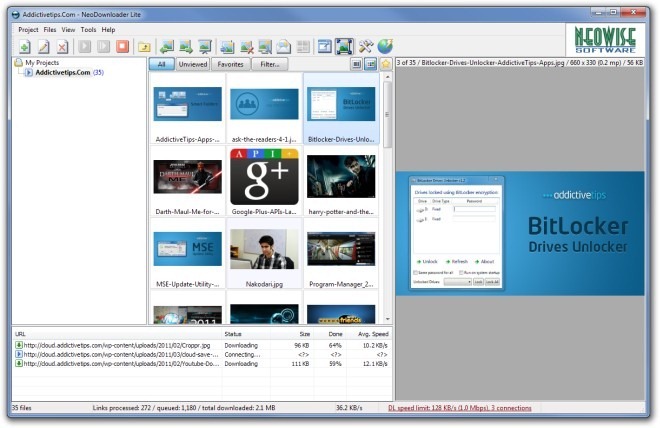 Once all the images are download, you can filter the images with respect to their File Mask, File Type, Image Orientation, Pixel Width & Height, and File Size.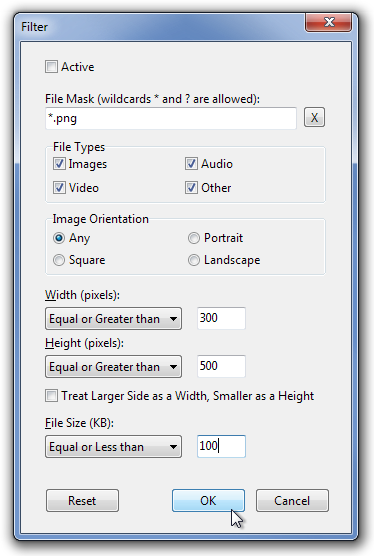 The application options allow you to specify destination folder, make changes to the interface, and define connection, proxy and default slides show settings.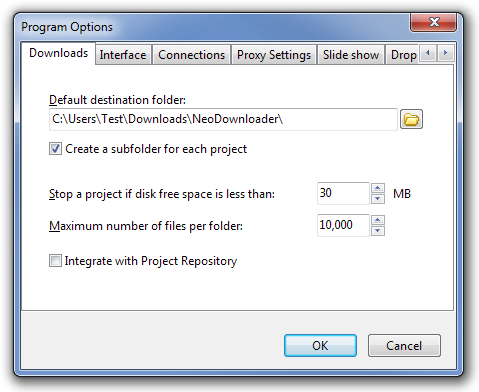 Select Project menu from the top, and choose Settings to configure settings related to the selected project, including General settings, Starting Address, Scan Settings, File Types, URL Filters, Size Filters and Custom Parser.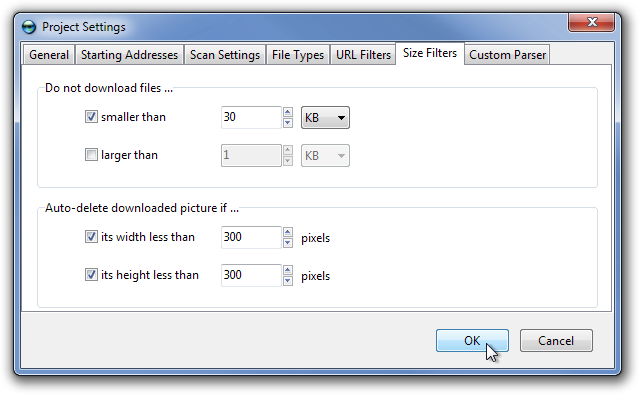 The application is available in both free and paid versions. The free version is limited in terms of download permissions, such as file types, download speed, number of connections, number of files per project etc. The paid version also lets you download videos and music from websites, along side images. The complete comparison can be found on the product page. NeoDownloader works on Windows XP, Windows Vista and Windows 7.