Office Outlook 2010 Add-In Manager
Recently, we have been playing around Outlook 2010 a lot. You can read the previous posts on using it in Offline Mode, running in Safe Mode, and speeding it up by downloading Headers only. Now we are going to show you how to manage the Outlook add-ins.
Go to File and select Options. Now you will find Add-Ins listed on the left sidebar, select it and you will see the list of all active, inactive, and disabled add-ins. But this is just for viewing the add-ins, not managing them.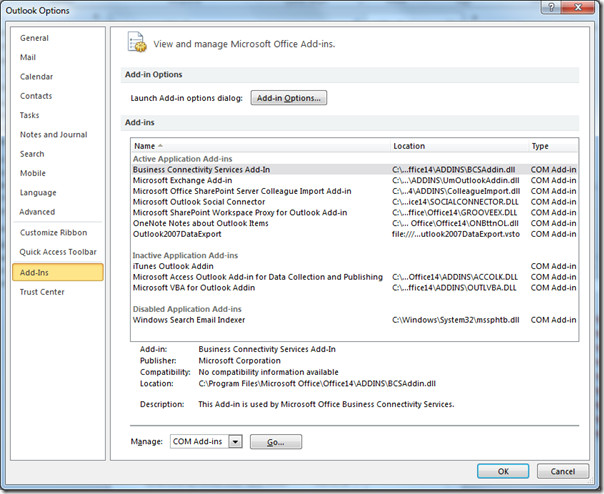 If you want to Manage add-ins, i.e, enable/disable them, select the add-ins type from the dropdown list and hit Go.

Now you will see a new dialog window from where you can disable/enable the add-ins. Simply check an add-in to enable it and uncheck it to disable it.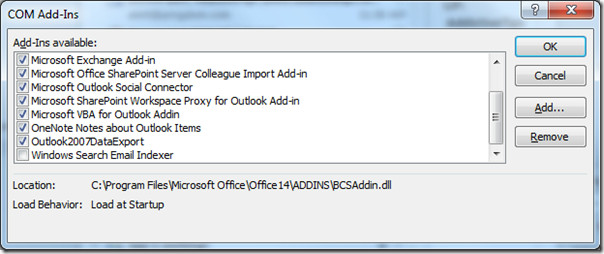 If you want to install an add-in manually, hit the Add button and select the add-in that you downloaded. Hitting Remove will remove the add-in.
The above example shows how you can manage the add-ins in Outlook 2010, but the same procedure is valid of Word 2010, Excel 2010, and PowerPoint 2010 as well.