Official Khan Academy App Available For Windows 8
Khan Academy is a very famous online education service that lets people watch videos on various subjects. Currently the website boasts a database of more than 3500 videos that are hosted on YouTube. The best thing about the website is that every video is accessible completely free of charge. Started by a graduate of MIT and Harvard Business School, Salman Khan, the aim of this website is to provide high quality education to everyone everywhere. You can find topics related to mathematics, history, medicine, finance, physics,chemistry, biology, astronomy, economics, computer science and several other disciplines. You can learn about the different topics, as well as take tests to check how much you have learned.
Khan Academy for Windows 8 is the official app from Khan Academy that allows you to browse through all subjects and watch videos on your Windows 8 powered computers and tablets.
To get the app, go to Windows 8 Store and search for Khan Academy. Select the tile with the tree icon and click it to access the app page.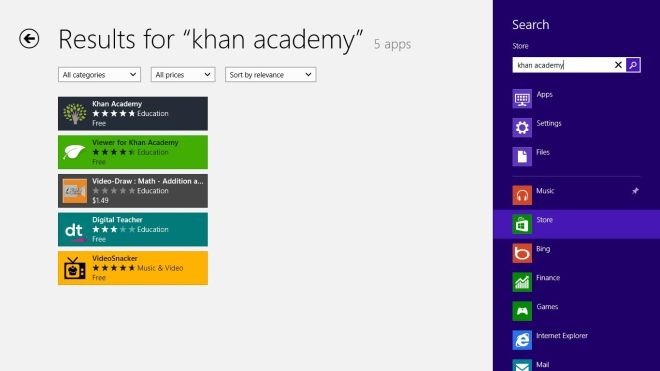 The app page lets you download and install the app to your device by clicking the Install button available on the left side.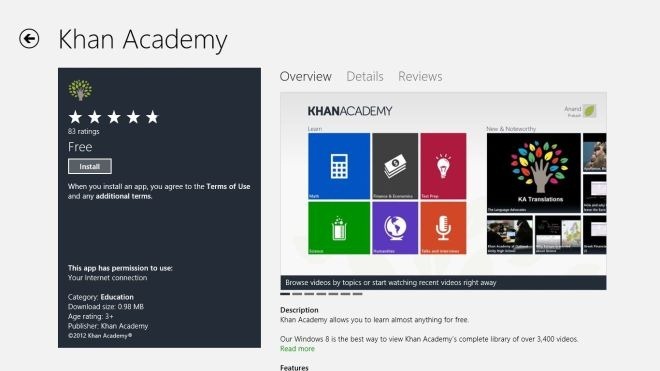 The main interface of the app has two categories: Learn and New & Noteworthy. The Learn section has Math, Finance, Test Prep, Science, Humanities, Talks and Interviews, while the New & Noteworthy sections contains the new and top rated videos from Khan Academy.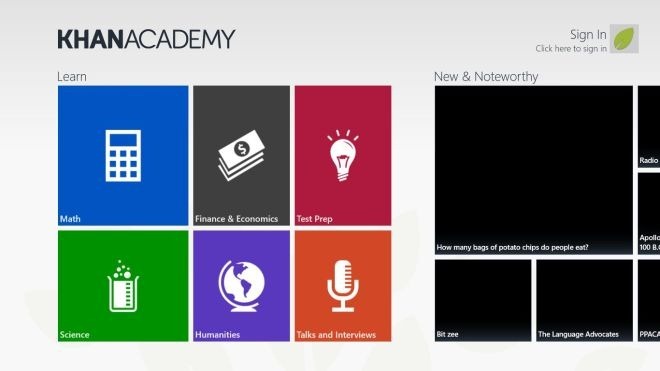 Clicking each subject allows you to view all topics included in it. For instance, when you open the Math section, you can view the list of available topics, such as Addition and Subtraction, Multiplication and Division, Negative Numbers, Number Properties, etc.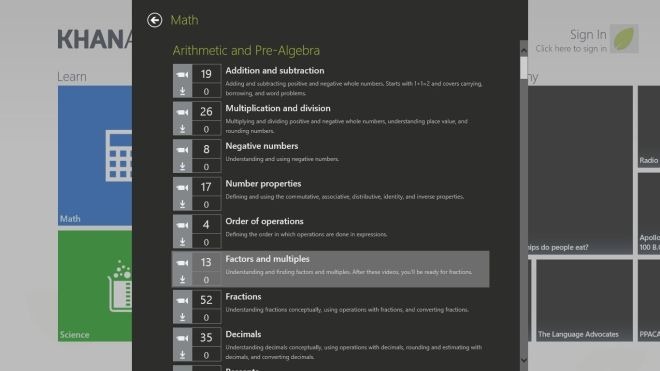 You can open each topic to view all its related videos. You can either watch the videos in the integrated player or download them to your computer to watch them at a later time.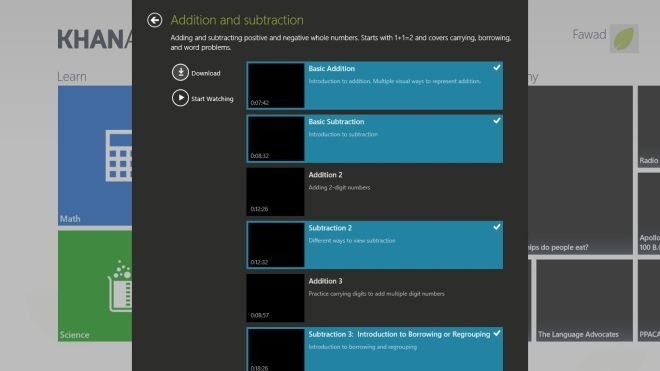 The video is played on the left side, while a list of related videos is displayed on the right.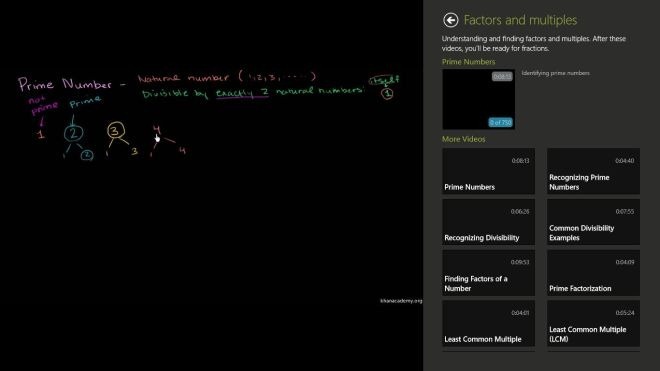 You can search through the complete video library using Win+Q hotkey (which will open Search in Charms bar) and watch videos inside the integrated player.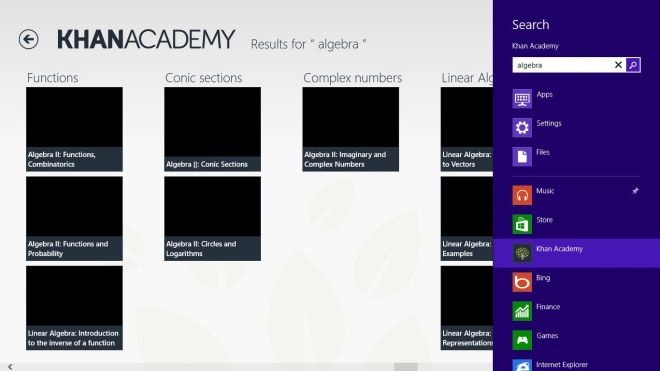 Khan Academy app works on both 32-bit and 64-bit versions of Windows XP, Windows Vista, Windows 7 and Windows 8.
Get Khan Academy for Windows 8