OK Sampler Is Free Music Sampler Software
What is Sampling? According to Wikipedia, "It is the act of taking a portion, or sample, of one sound recording and reusing it as an instrument or a different sound recording of a song". Now that you know what sampling is, let's begin.
OkSampler is a music sampler developed on Adobe Air, thus, making it cross-platform. You need to simply drag & drop a mp3 file over any button, sounds can then be triggered via either keyboard or clicking the buttons.
The layout on the main windows shows the numerical keys on top and bottom while the rest of alphabets are shown in the middle. In short, it is made up of alphanumeric keys. Once you have copied all sounds, hit Save to save it. Clicking Rest will remove all sounds.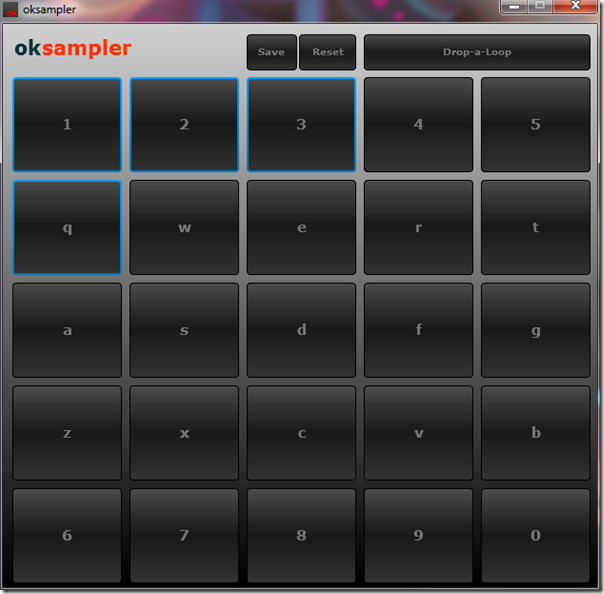 Hitting Drop-a-Loop button will start the sampler, clicking it again will stop it. It is not a professional tool, so don't expect some high functionalities. Having said that, it seems to be quite handy for basic usage.
It works on Windows, Linux, and Mac provided you have Adobe Air installed. Enjoy!