Automatically Organize Your Documents After Scanning With FlashJetScan
FlashJetScan is a a utility to scan and automatically organize documents in selected source directories according to pre-defined name and date stamps. It automatically detects all connected scanning devices, and manages documents in a logical order to help users easily find them afterwards. You can create multiple categories and label them to automatically sort and save scanned documents. For example, a category by the name of 'bills' can be created, and all scanned bills can be saved using this category to automatically save them to the "Bills" folder.
To scan a document, select a category, enter a file name and click Scan.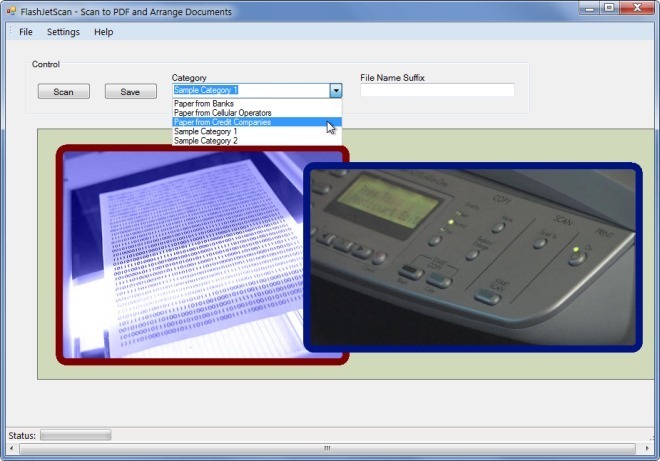 This will provide you with a list of all available scanning devices. Choose your desired scanning device from the list and click Select.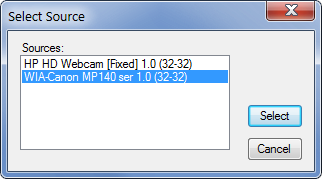 An option will be presented to set scanning parameters, e.g., Color picture, Grayscale picture, Black and white picture or text or Custom Settings. Click Scan to continue.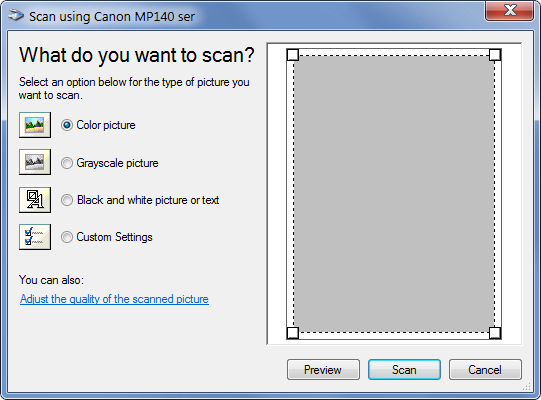 This will start the scanning process. Once complete, click Save to automatically put the file in your pre-defined folder tied to the selected category. All scanned documents are saved in PDF format.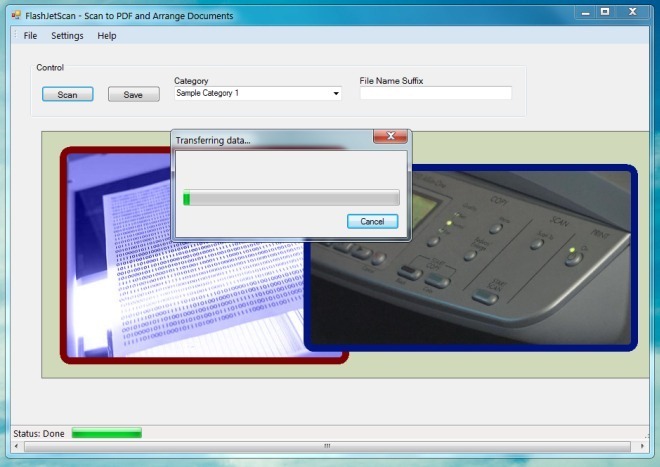 To create new categories and select their source folders, go to Settings –> Manage Scan Category & Folder. You can also enable insertion of date and time to the PDF file name from Settings –> Options. This can help you automatically add date and time stamps to all scanned files that are saved in PDF format.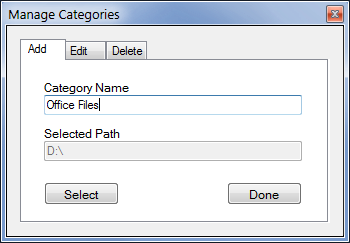 FlashJetScan is an open source application, which works on Windows XP, Windows Vista and Windows 7.