FIX: Outlook Keeps Crashing on Windows 10
Outlook is one of the oldest and most feature-rich email clients available for Windows 10. It is a bit complicated to set up if you're configuring an IMAP account but once the initial set up is done, you won't run into much trouble. It's then up to you to customize it, set up rules that filter emails, install add-ons, configure more accounts, etc.
Outlook runs great until it doesn't and because the app is so complex, pinpointing what's wrong with it is not easy.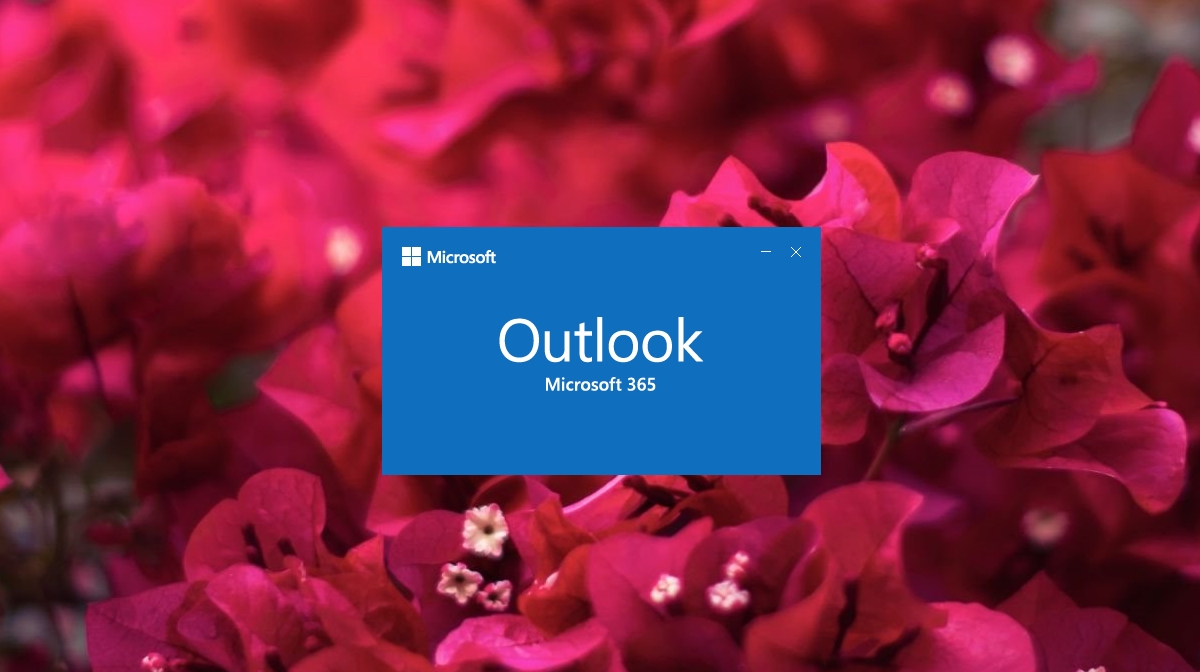 Fix Outlook Keeps Crashing
1. Run Outlook in Safe mode
Outlook has a lot of moving parts and any one of them could be the problem. To isolate everything, check if the app crashes when you run it in safe mode.
Tap the Win+R keyboard shortcut to open the run box.
In the run box enter the following and tap the Enter key.
outlook.exe /safe
Select the profile you want to use, and click OK.
Outlook will take a little longer to open but when it does, try sending an email. If the app doesn't crash an add-on or a macro may be to blame.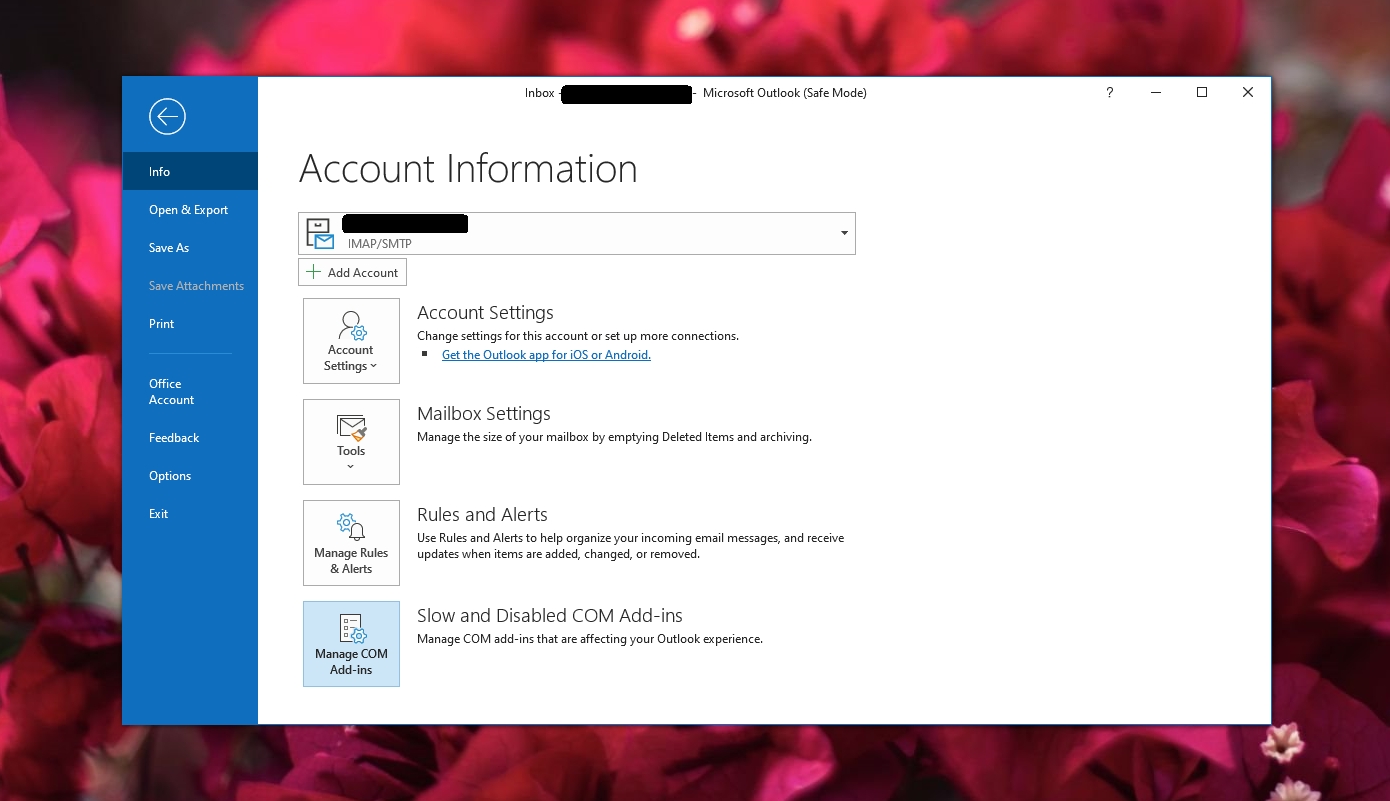 2. Disable add-ons and macros
If you're able to run Outlook in Safe mode, then the first thing you should do is disable add-ons and macros.
Tap Win+R to open the run box.
Enter the following in the Run box, and tap Enter.
outlook.exe /safe
Select a profile.
Once Outlook is open, go to File>Manage COM Add-ins.
Outlook will show you the add-ins it has disabled. Select and remove them.
To disable macros, go to File>Options.
Go to the Trust Center tab.
Click Trust Center Settings.
Go to the Macro settings tab.
Select the "Disable all macros without notification" option.
Close Outlook, and run it again in normal mode.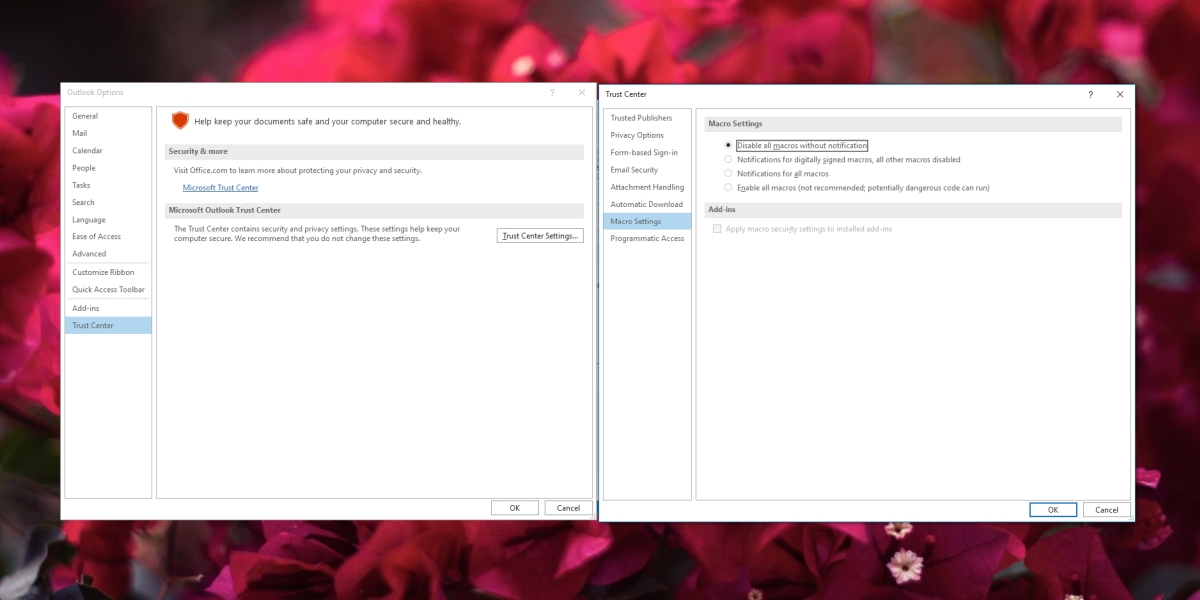 3. Repair Outlook profile
A corrupt outlook profile can cause all sorts of problems. When Outlook is unable to load it, it can crash. Repairing it is fairly easy.
Find your Outlook profile. It should be in the following location (replace YourUserName with your actual username). If it isn't read our detailed post on how to find it.
C:\Users\YourUserName\AppData\Local\Microsoft\Outlook
Download the repair tool, and run it.
Run the Troubleshooter and a window to repair the profile will open.
Select your profile; it may be an OST file or a PST file.
Allow the tool to scan it, and if it finds any problems, you will see a Repair button.
Click the Repair button to repair your Outlook profile.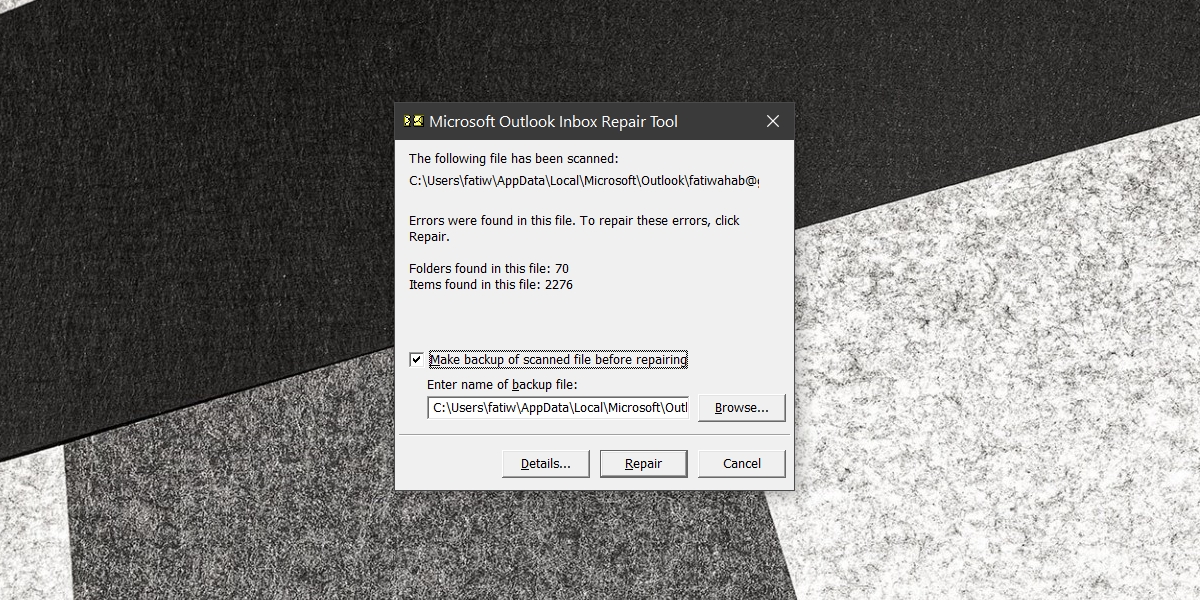 4. Repair Office installation
Apps can be corrupted; it can be because of another app, because of a Windows update, or because of an update to the app itself. Office has a built-in repair solution that you can use to fix a corrupted Office app.
Open Control Panel.
Go to Programs>Uninstall a program.
Look for Microsoft Office in the list of installed apps.
Select it, and click Change.
You will see two options to repair Office. Try the Quick repair option first and see if it fixes the crash.
If the crash continues, try the Online Repair option.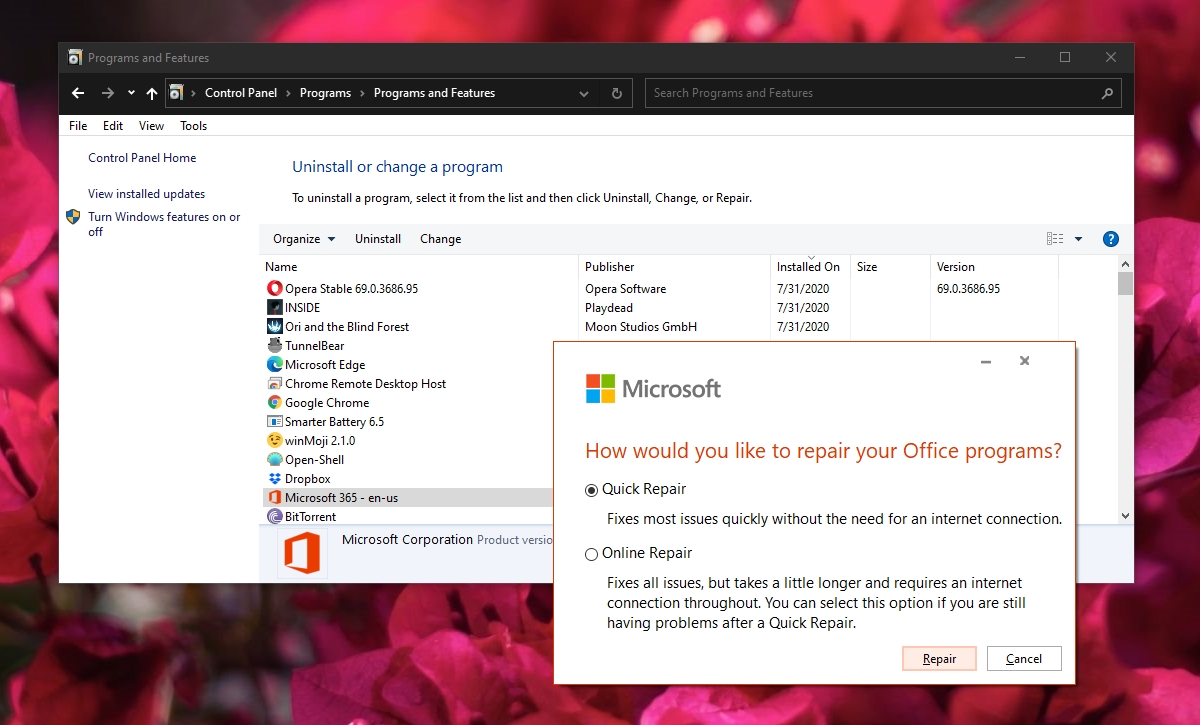 5. Run the Microsoft Support and Recovery Assistant
The Office Repair tool may fail to fix the problem and if it does, you can try the Microsoft Support and Recovery Assistant.
Download the Microsoft Support and Recovery Assistant.
Extract the file, and run the setup file.
Run the app, and select Outlook when it asks which app you're having problems with.
Click next and select the option that best describes the problem.
Go through and answer the series of questions, and the tool will attempt to fix Outlook.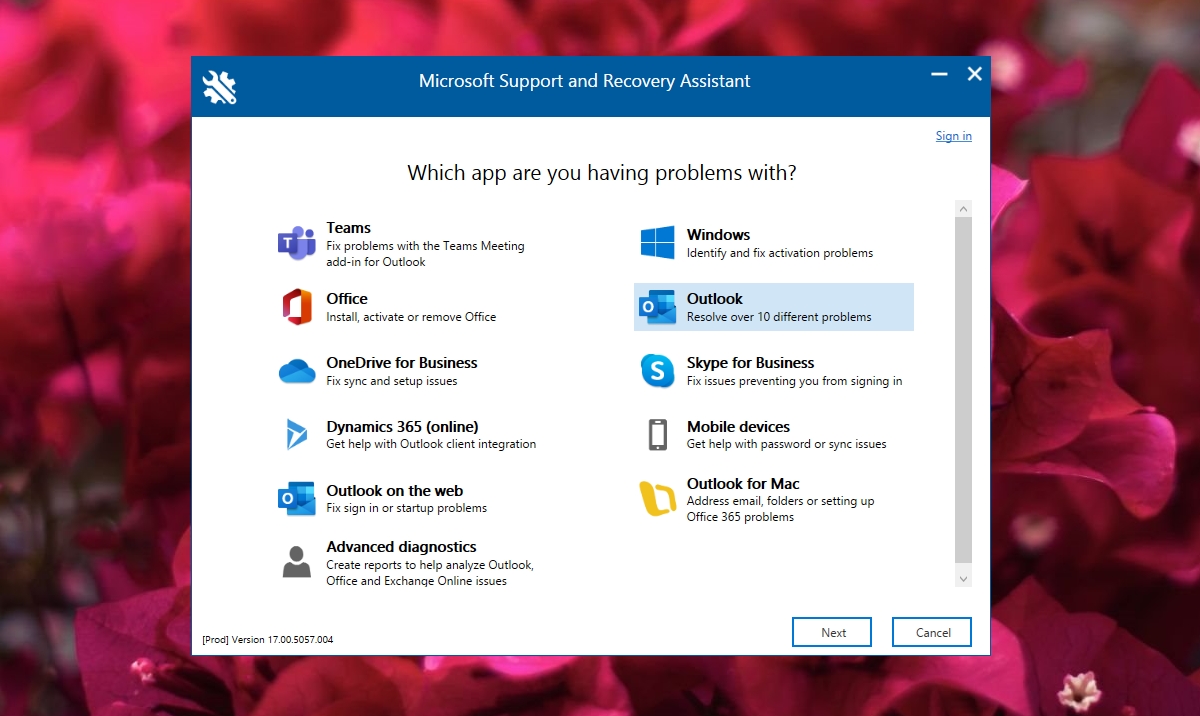 Conclusion
Email clients vary in features; some are light and minimal, others are complex and feature-rich.
Outlook falls in this second category but in addition to the features it supports, it needs to remain user-friendly so that the average person is able to use it without needing special training.
Balancing all this isn't easy which is why the app can run into trouble and crash if it's been tampered with. The above solutions should stop it from crashing.