How to repair Outlook OST/PST file on Windows 10
Microsoft Outlook is an incredibly powerful, feature-rich email client. It can rival the likes of Thunderbird and Mail on macOS. It supports all types of email accounts, you can configure multiple email addresses in the app, and you can also create multiple profiles, among other things. The downside of all this is that when something goes wrong, it can have a domino effect where other features in the app fail or do not work as intended. Often, the major cause behind this is a corrupted or damaged OST or PST file.
OST file vs PST file
OST files and PST files are both Outlook profile files. The different extensions are attributed to the version of Outlook that you're running. Outlook has been around for years and it has transitioned from using one type of file to another. Depending on the Outlook version that you own, your profile file may be an OST file or it may be a PST file.
There is no evidence to suggest that an OST is more prone to error than a PST, and vice-versa. They're equally likely to be damaged and can be fixed in much the same way.
Repair Outlook OST/PST file
To repair an OST/PST file, you must first find where it is located.
Find OST/PST File
In order to find the OST/PST files, try the following.
Open File Explorer.
Paste the following in the location bar (replace YourUserName with your own user name), and tap enter.
C:\Users\YourUserName\AppData\Local\Microsoft\Outlook
If the file isn't there, Open Outlook.
Go to File>Account Settings>Account Settings.
Go to the Data Files tab.
Copy the location of the data files.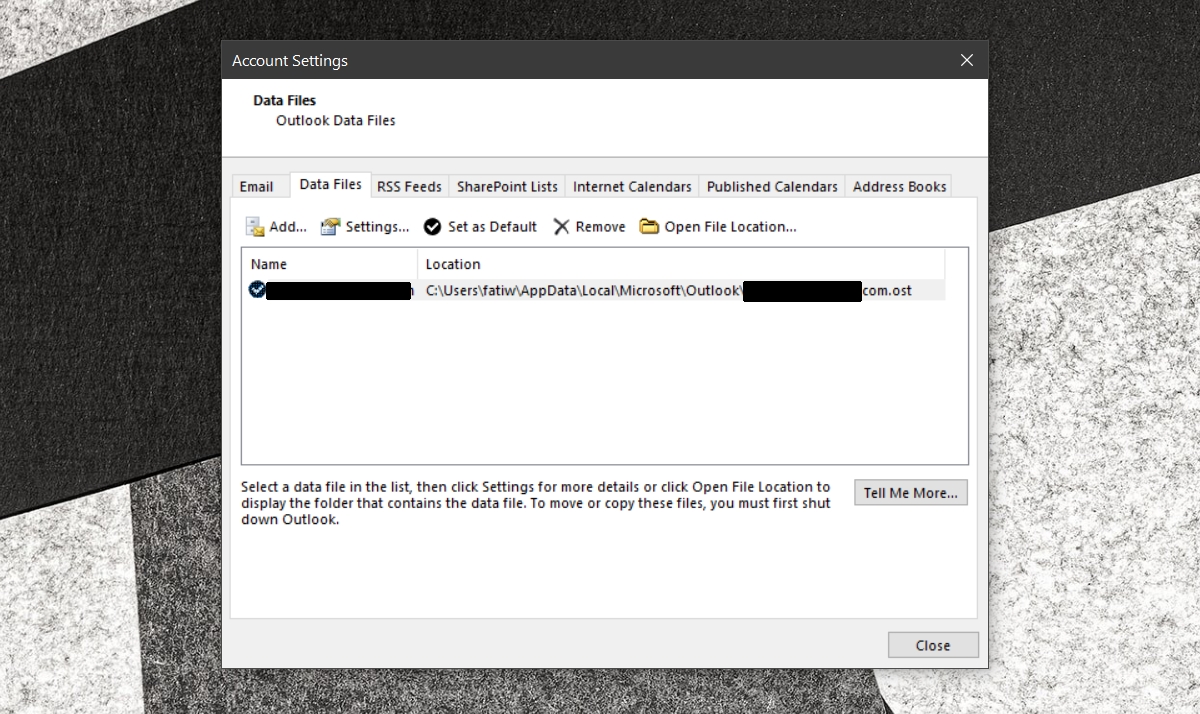 Repair OST/PST file
Now that you know where the OST/PST file is, we can start repairing it. During repair, the repair tool will ask if you want to create a backup of the original file. It's a good idea to do so however, you can also manually back up the file by copying it to a different location.
Make sure Outlook is closed. Double-check in the system tray and task manager to make sure nothing related to Outlook is running.
Download the Inbox repair tool for Outlook.
Run the tool and allow the troubleshooter to run.
A Microsoft Repair tool window will open.
Click the Browse button.
Select the folder the OST/PST file is located in.
Click Start.
The tool will scan the file and tell you if it has found any errors. If errors have been found, click the Repair button. 
Allow the tool to complete the repairs.
Once repairs are complete, you will be able to use Outlook again.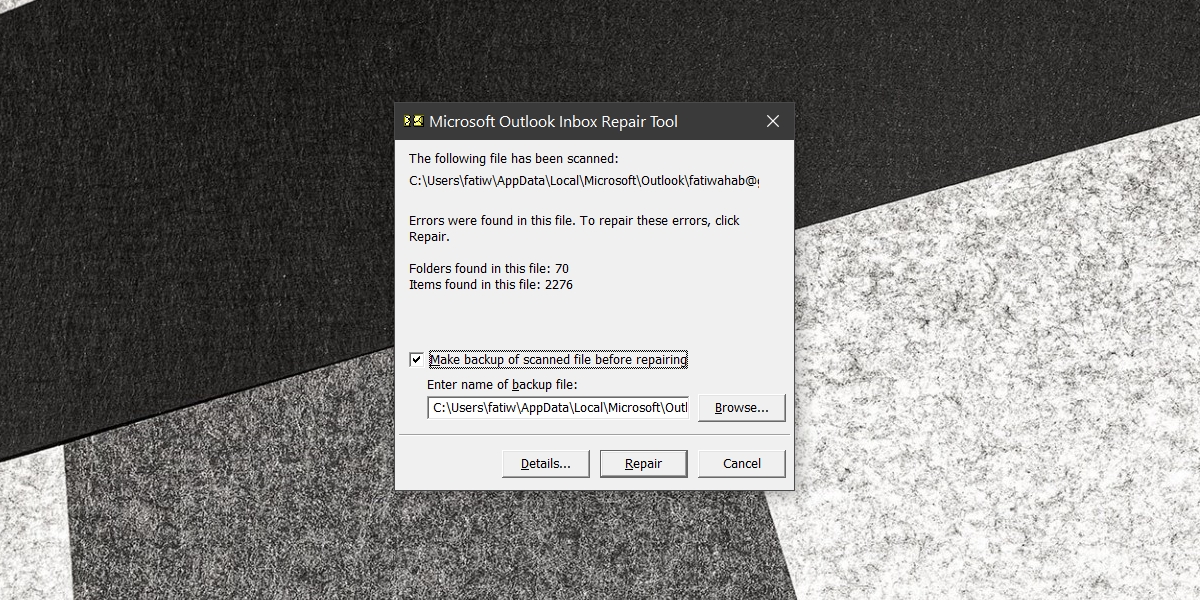 Conclusion
An OST or PST file can normally always be repaired and it's rare that users lose any data. If Outlook is experiencing problems where emails won't send, or they cannot be received, repairing the profile file should be the first thing you try. It's easy to do and it will fix problems you may not even be aware of.