Path Copy Copy: Copy File And Folder Locations In Various Formats
Path Copy Copy is a Windows Explorer shell extension that adds file and folder path copying options in the right-click context menu, to help users easily copy the various path formats. The copied path can then be pasted to a document, email compose window etc. Path Copy Copy provides the option to not just copy the file or folder path of the selected item, but also for the parent directory, internet path, UNIX and Cygwin paths. Details after the break.
Path Copy Copy automatically adds the extra options to the context menu after installation. You can copy the short name, long name, short path and long path of the selected item. Other options include copying of the UNC short/long name and path of the folder, the internet path of the file or folder (if any), as well as the UNIX and Cygwin path.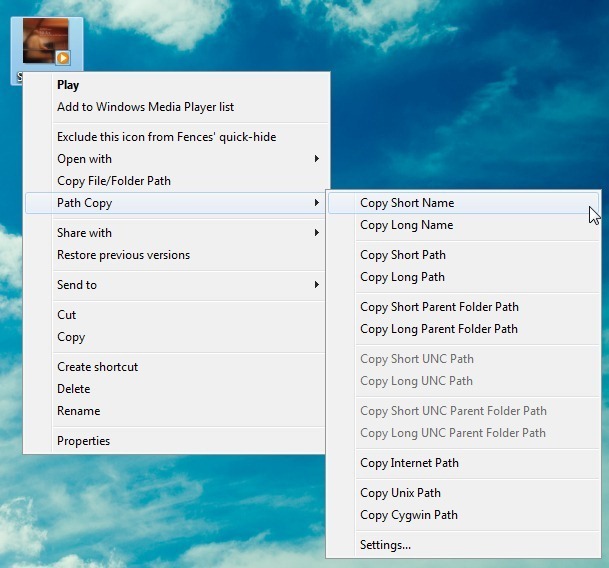 To configure application features, select Settings option from the context menu. From here, you can enable adding of quotes around copied paths, hidden shares to be used when copying UNC paths (Options tab), enable sub-menu, view default commands (Default Commands tab), enable/disable commands and add user defined commands from Custom Commands tab.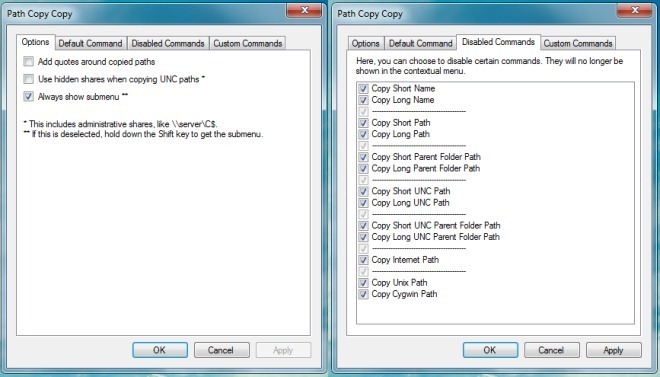 It must be noted that this extension has a modular architecture, and each menu item is actually a plugin. Therefore, a custom plugin can be created using using COM (Component Object Model). Path Copy Copy is an open source application, and works on Windows XP, Windows Vista and Windows 7.