How to pin Control Panel settings to the Start menu on Windows 10
Windows 10 lets you pin any group or even a particular tab from the Settings app to the Start Menu. It's a great way to quickly access a setting that you need to change often e.g. if you often like to change the wallpaper on your desktop or the lock screen, pinning the respective settings to the Start Menu is a good idea. This might seem like a feature that's limited to just the Settings app but Windows 10 still has the Control Panel where quite a few settings reside. You're just as likely to need to access a particular Control Panel setting as you are a Settings app pane. If that's the case, you should know you can also pin Control Panel settings to the Start Menu. Here's how.
Pin Control Panel settings
Go ahead and open Control Panel. You can search for it in Windows Search, or you can type Control Panel in the location bar in File Explorer. The settings in Control Panel can be grouped by category but these categories themselves cannot be pinned to the Start Menu. You need to select a category and view the settings inside.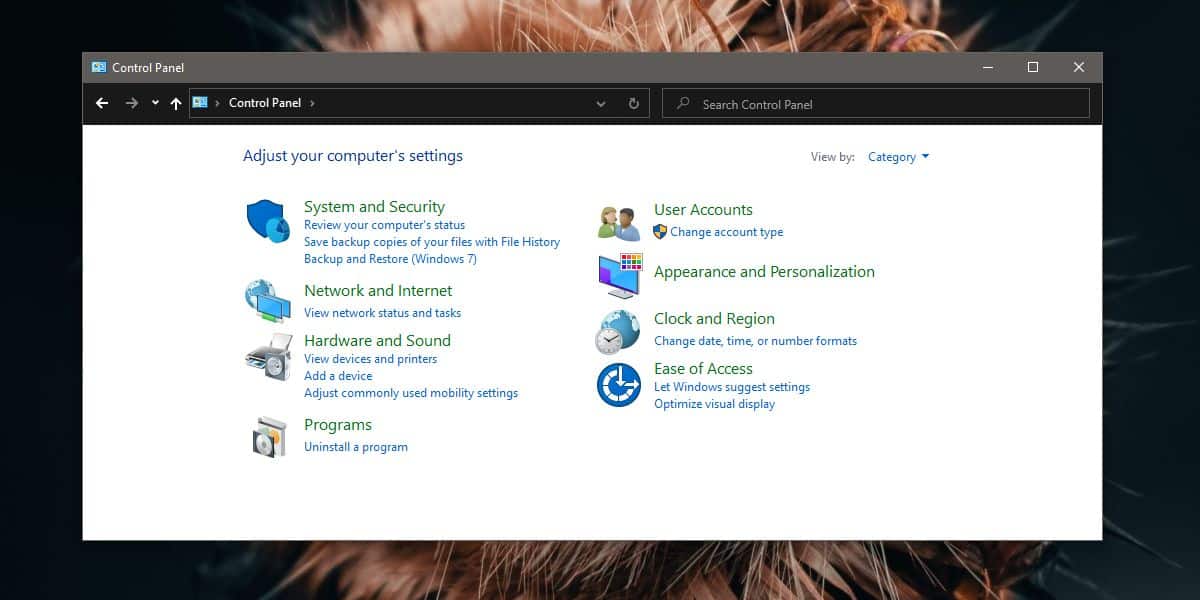 Once you're on a setting, right-click it and you will see options to pin the setting to the Start Menu, as well as to Quick Access. You can also create a shortcut on your desktop that will open the setting when you double click it.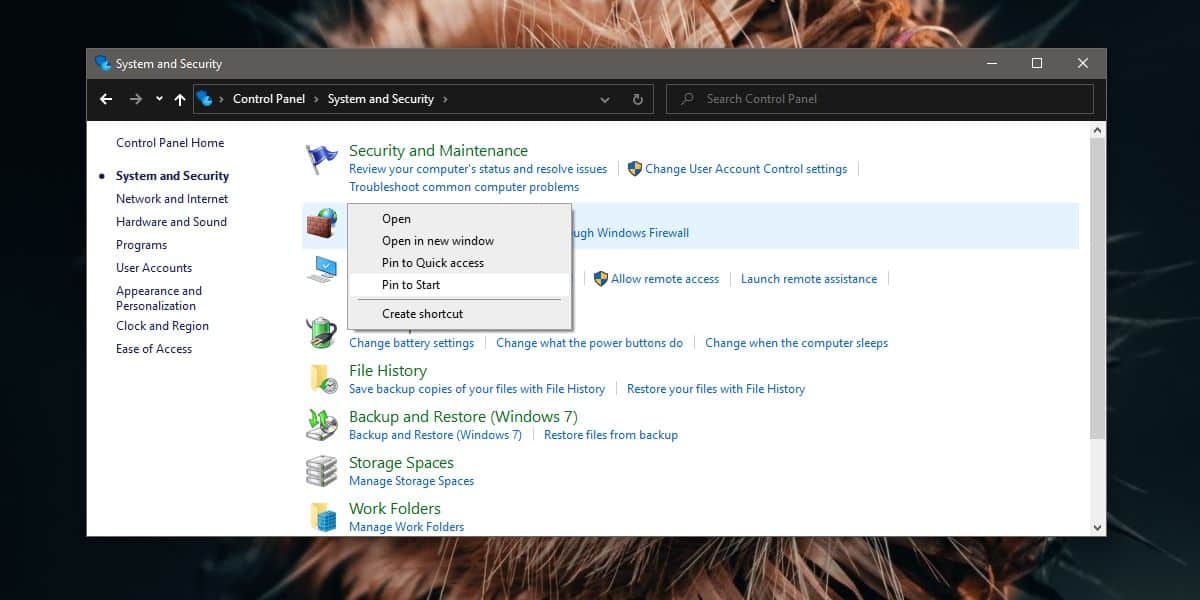 You can remove the setting from the Start Menu by right-clicking it either in the Start Menu itself, or by going to the Control Panel and right-clicking the setting. There doesn't seem to be a way to pin the setting to the task bar but it's unlikely a user will need to access a setting that often. When you click a Control Panel settings tile, it will open the setting in a new window.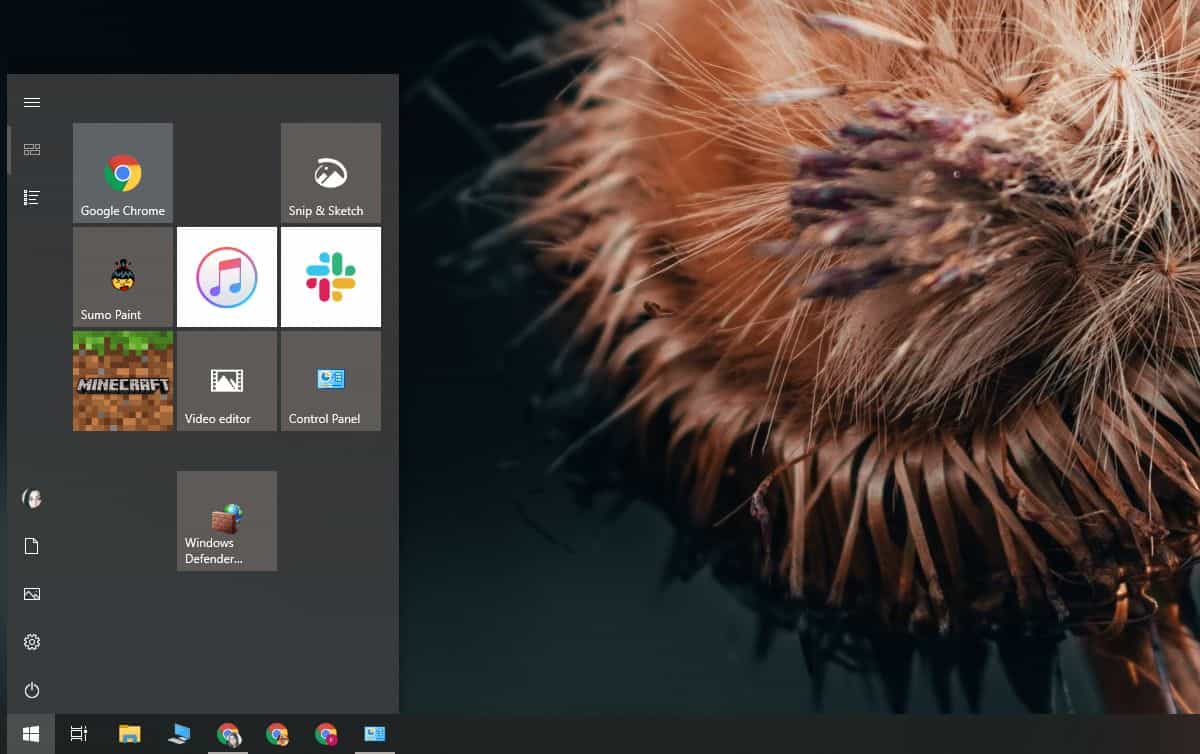 The Control Panel has what can best be described as advanced settings however, it's also where users can access their power plan settings. If you often need to change the power plan settings on your Windows 10 PC, and you're on a desktop instead of a laptop, pinning Power Options to the Start Menu is the quickest way to get to them. Likewise, it's also a quick and simple way to access the more advanced network settings that the Settings app doesn't have just yet.
If you switch the Control Panel view from Categories to Large or Small icons, the various settings that you see can all be pinned to the Start Menu.