Play Windows Games On Your iPad Or Android Tablet
PC games very rarely have mobile versions and that's to be expected since a mobile device can't give the same experience as a desktop. Even if you were to use a mobile device that came packed with the best hardware available, playing the game wouldn't be the same. Remotr is a desktop streaming app that comes with iOS, Android, and Windows Phone clients and it seeks to challenge this very notion. The app lets you play games installed and running on your Windows PC from your mobile phone or tablet. The apps can detect which games you have installed and you can launch a game on your computer from one of the mobile apps. The mobile apps let you configure on-screen game controls to play the games.
To use Remotr you will have to sign up for a free account. Once you've signed up, download and install the desktop app and the mobile app. Sign in to the apps and make sure both your PC and your tablet are on the same Wi-Fi network. Select your PC from those listed.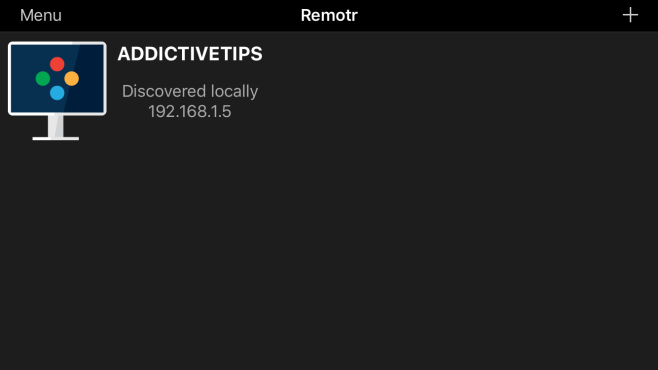 Remotr will automatically detect the supported games installed on your system. If it fails to do so, you can still play a game by selecting the 'Desktop' option. The Desktop option mirrors your entire Windows screen to your tablet and gives you complete control over it.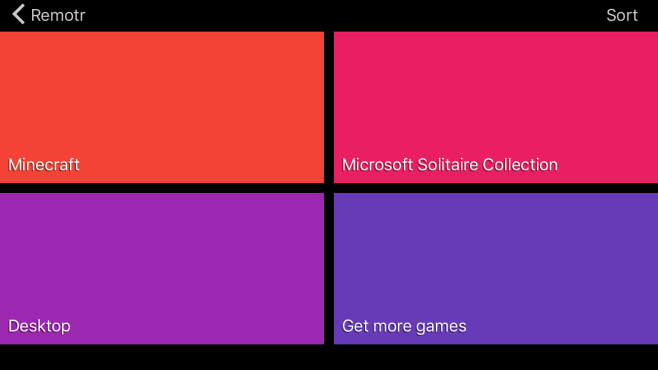 Once the game has loaded, you can start playing it. There's not much lag between the game running on your PC and what you see on your tablet.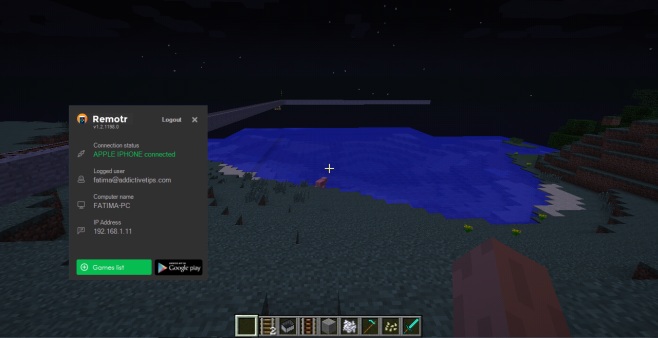 You will have to configure your game controls after you enter the game. Tap the little wand button at the top and select what game controls you want to enable in the app. After the controls have been configured, get them to show in the game by tapping the game controller icon.
Remotr is an incredibly ambitious project and it works surprisingly well. The game looks and feels fine on a tablet although as much can't be said for the game play experience simply because you're going from a keyboard of controls to on-screen buttons. That said, it's an app that's well done and one you can expect a lot from in the future. Fun fact; it supports Team Fortress 2 and a few other Steam titles.
Install Remotr From The App Store
Install Remotr From The Google Play Store
Install Remotr From The Windows Store