Tweak Me! Goes Portable, Adds Bunch Of More Tweaks
The developer has released an updated version of Tweak Me!. Besides offering a number of new tweaks for Windows XP, Windows Vista and Windows 7, the latest version also includes a number of bugfixes that were reported in some of the previous versions. A portable version of the application is also available.
It still offers all the functions found in previous versions. The previous version displayed bugs for tweaks like Disable Tabbed Browsing, Disable Usage Tracking, Disable Recent Documents History, all of which are now fixed. The option to disable Windows background change is removed in this software since it wasn't calibrating with Windows very properly.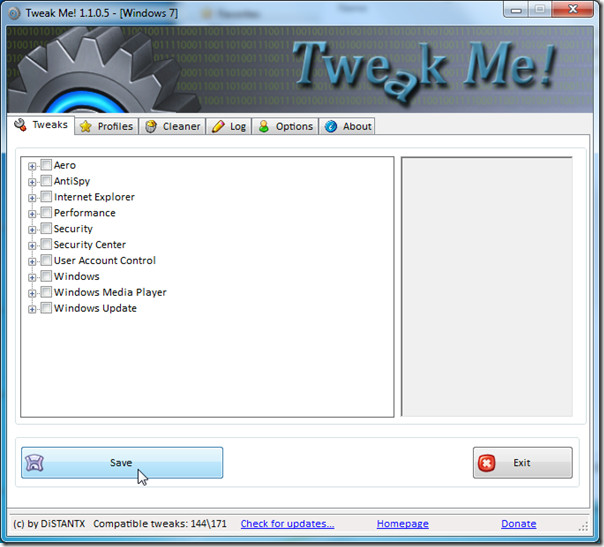 The application offers a wide range of tweaks in different System categories, such as Aero (useful for Windows XP users who want to enjoy Windows 7 Aero Snap features), Internet Explorer, Performance, Security, User Account Control, Windows, Windows Media Player, Windows Update and more. You will see a renewed and updated profiles page, from where you can select separate profiles for Windows XP, Windows Vista and Windows 7. Profiles can be saved, and then loaded later to instantly apply any tweaks.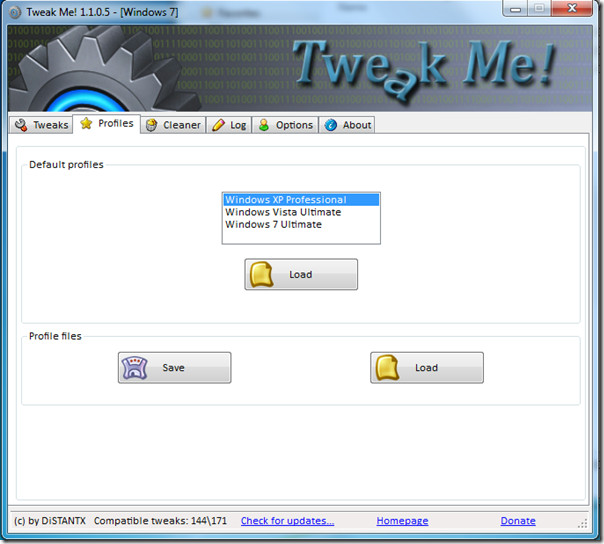 Cleaner tool is available for cleaning up Windows applications and processes.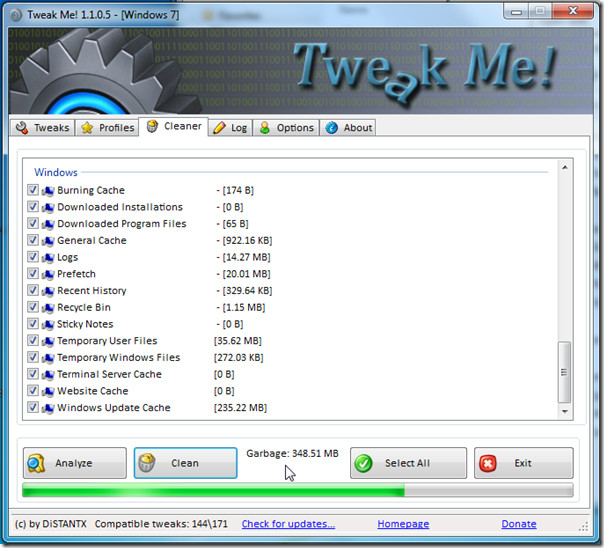 From Options, you can choose to create a System Restore Point when the program is launched. In this way, you can easily restore your system to a previous point if the application causes some malfunction or error. It supports Windows XP, Windows Vista, and Windows 7; testing was carried out on Windows 7 x86 system.