Shutdown Timer Performs Action Based On Windows System Events
Back in July, Usman reviewed the latest version of TimeComX, a system automation tool with considerable improvement in its features and options. Today, we discovered another, arguably more viable automation program, Shutdown Timer. Though TimeComX takes on a totally new appearance and offers a much more refined UI, we believe it is totally out of Shutdown Timer's league.
The tiny application offers an eye candy interface that is sure to please your eyes. You are presented with a well-oriented list of four different tools to help you with your automation tasks. To start off with, you can select an automation command from the dropdown menu. The menu includes Power options, such as Shutdown and Restart, System Options such as Logoff and Lock, and a Software option that includes Open Web Page.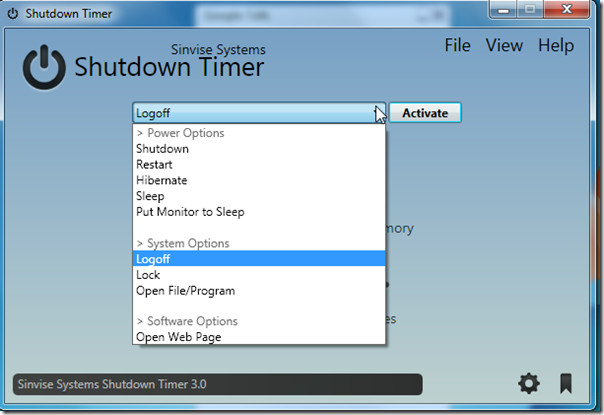 Of the four automation methods that the program offers, you will have to select any one. The four methods include Time & Date, CPU & Memory, Networking and Processes. We will now closely look at each of the four methods to see how they can help us automate our PCs.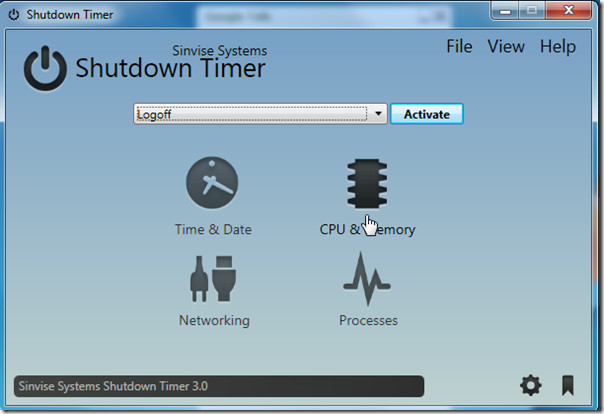 Click on CPU & Memory to activate automation tasks using CPU and Memory Usage stats. You can specify a command to be performed after the CPU Usage, CPU Temperature or PC Memory rises or falls beyond a pre-determined point. This option wasn't included in TimeComX.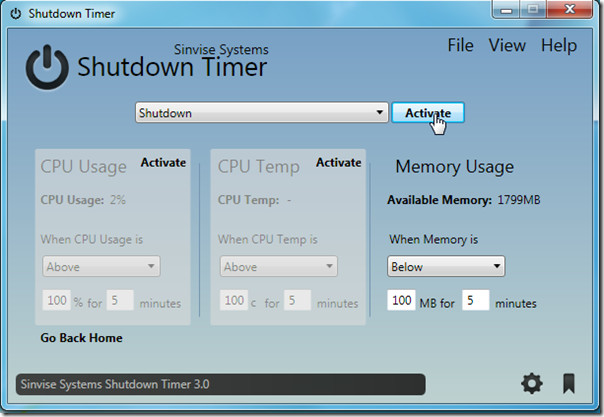 Use the Networking method to perform an automated task in response to a change in upload/download speed. Select your network adapter from the options list, and select Download or Upload from the options. Select if you want the task to be performed when the selected (download or upload) speed goes above or below the specified bandwidth. Enter the bandwidth range in the small box. Click Activate to enable the automation. Again, this degree of control in task automation was unheard of in other similar applications like TimeComX.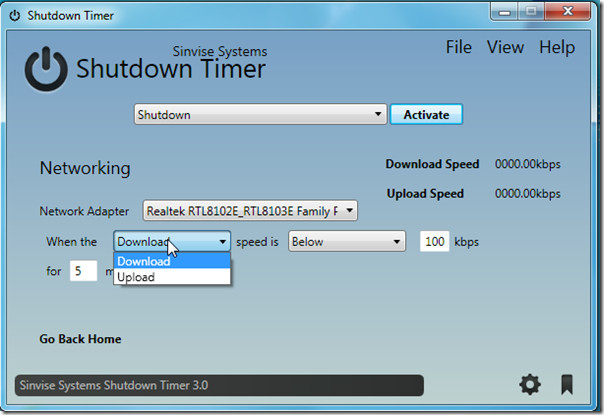 In Processes, you can specify the system process for which the automation is to be performed. You can also choose if the automation is to be enabled when the process is running/not running. Click Activate to enable this option.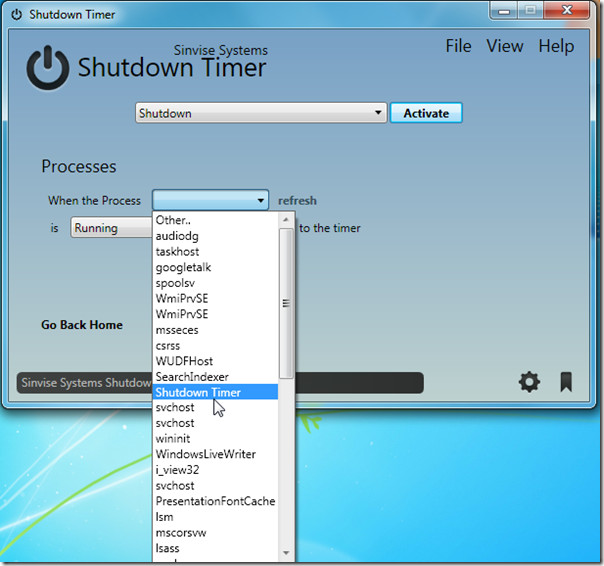 The Time & Date method basically performs any of the selected actions from the dropdown list at a particular time/date. There is nothing unique about this option as you can perform the same task using Windows Task Scheduler tool as well.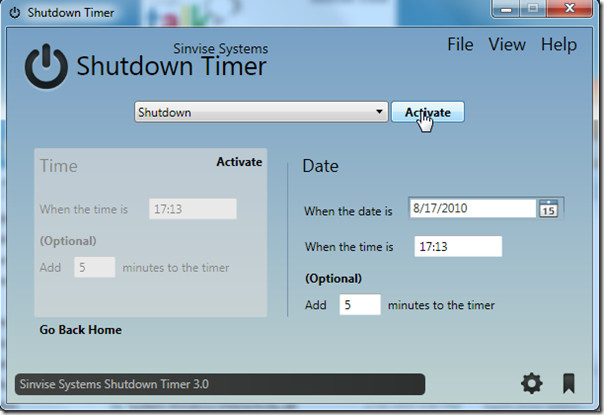 To access settings, go back to main interface and click on the lower-right wheel icon. You can force the applications to shutdown if an automation task is to be performed. Check Remember the options I select in the program to avoid re-entering your settings over and over. You can also select an automation task to auto activate by checking the option and selecting the profile to run.
Under Notifications, you can choose to minimize the application to system tray. If an automation task is to be performed, you can select to be notified 30 seconds prior to its occurrence.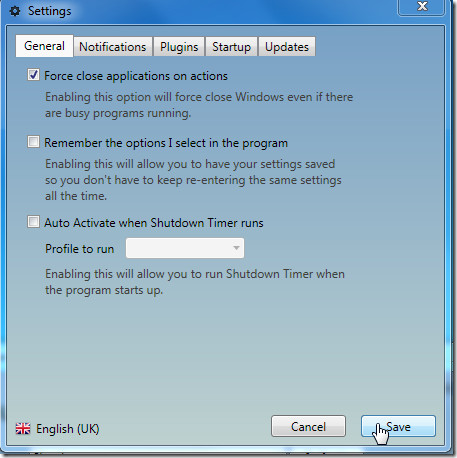 The portable version is also available. You will also find Windows Gadget (has to be downloaded separately) which only includes 5 actions – Shutdown, Restart, Log Off, Lock, and Suspend. Select any action and duration before hitting Do It! The list includes duration from 1 minute to 2 hours, if you want to manually enter the time, hit Manual link and enter the defined time. It is a small gadget for basic purpose only, which is to perform quick action.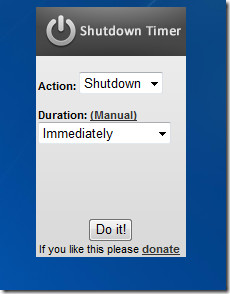 Shutdown Timer supports Windows XP, Windows Vista and Windows 7; testing was carried out on Windows 7 32-bit system.