PowerExt Adds .NET Tab To Windows Explorer's File Properties Dialog
PowerExt is an open source Windows Explorer extension that adds an additional tab to Windows Explorer file Properties dialog, which displays file path, assembly name, assembly version, public key, strong name and public key token. According to the developer, being an ATL COM component, PowerExt registers itself as property sheet for.DLL and .EXE files with Windows Explorer. You can check if a file is .NET file or not by going to properties of a DLL or EXE file via right-click context menu. If it is a .NET file, you will be able to view assembly version, public key, strong name, etc in the .NET tab.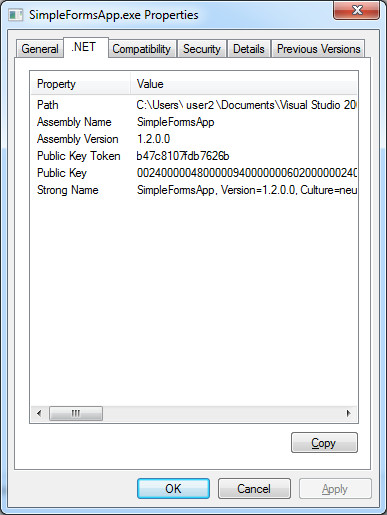 The information displayed in .NET is quite useful for programmers working with different versions of the same assembly. As this information is not displayed without software like PowerExt.
PowerExt works on Windows XP, Windows Vista and Windows 7, provided you have .Net 3.5 or higher. Both 32-bit and 64-bit OS are supported.