Powershell Glass – Transparent Windows Powershell In Windows 7/Vista
Remember Glass Notepad, a transparent notepad for Windows 7 and Vista. One of the latest app to come out is Powershell Glass, which adds transparent effect to Windows Powershell. According to the developer, this app was inspired by another similar app called Glass CMD, which adds transparent aero effect to Command Prompt.
You just run the executable file and it will sit silently in the system tray. Since it has been programmed to only make Powershell windows transparent, it won't touch anything else in your system.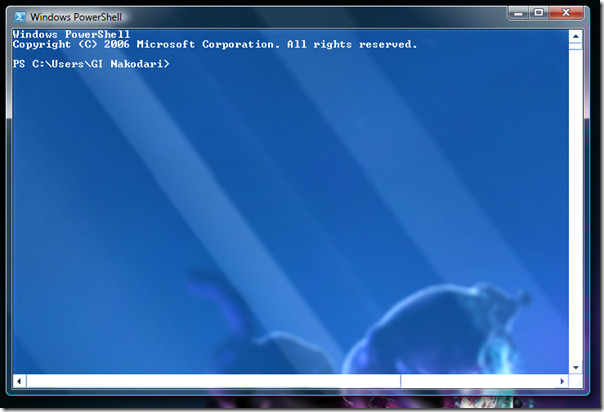 The author tested in on Windows 7 x64 and said that it would work on Windows Vista as well. I gave it a try on Vista Ultimate and it worked great. It works on both 32-bit and 64-bit OS. Enjoy!