Prevent Thumbnail Animation Preview In Windows 7 Taskbar
Whenever you hover the mouse pointer over the icons of the running applications in the taskbar, you will see that it displays the preview of each application with some animation. This feature consumes quite some system resources. So if you are on a low specs system(like netbook), then you should seriously think to tune up your Windows by disabling some unnecessary features. In this post, we will guide you through the process of disabling the Taskbar Thumbnail Preview Animations in Windows 7.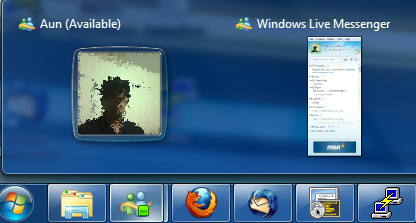 First of all, right-click the Computer icon and choose Properties. The Control Panel's System window will be displayed, now click the Advanced system settings option in the left side of the window.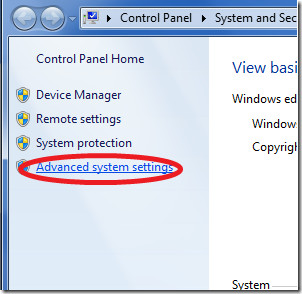 The multi-tabbed System Properties window will be displayed, now go to the Advanced tab and click the Settings button under the Performance category.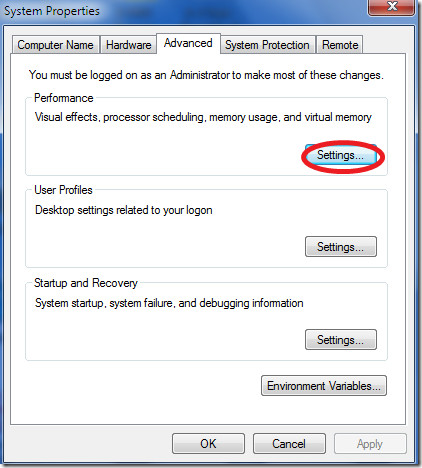 Now make sure that you are under the Visual Effects tab and that the Custom option button is checked, then uncheck the Animations in the taskbar and Start Menu option.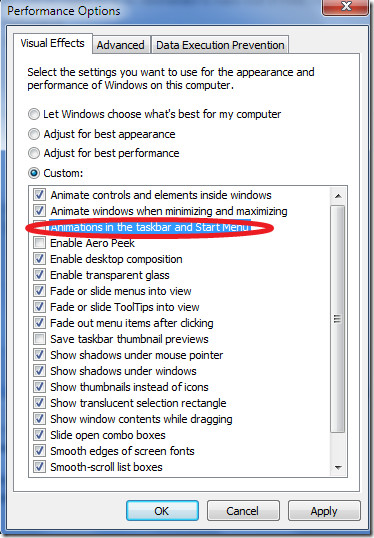 That's it, now there will be no animations in the taskbar thumbnail preview. For more, also check out how to speed up thumbnail preview and clear thumbnail cache. Enjoy!