Quickly Find Your Computer's Last Shutdown Date And Time In Windows
Are you are curious to find out when was the last date and time the computer was shut down? If you are monitoring when the computers in the office environment or at home were last shutdown then you might want to know the exact date and time. Many office employees do not shutdown their computers and at home heavy downloader's might not remember when there last shutdown occurred.
To find the exact date and time in Windows XP, click Start > Run and type Eventvwr.msc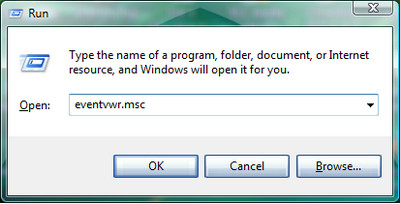 Or in Windows Vista you can type Event Viewer in the Search Bar in Start menu.
If in Windows Vista User Access Control window pops up to ask for permission, click Continue.
In Windows XP: Click System.
In Windows Vista: You need to double click at the Windows Logs in the left sidebar and then System.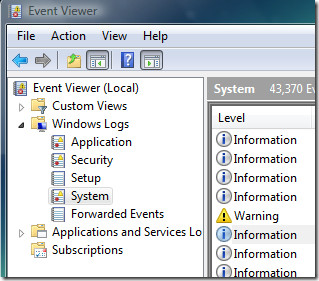 Now to find out the last time your computer was shutdown you need to sort the results by Date, so that its easier to distinguish between the last shutdown or any other shutdown before.
Locate the most recent entry with the ID of 6006 and the Source column reading eventlog. Event viewer tags ID to every process the system performance, 6006 is an ID for shutdown, since we have sorted the event viewer in descending order to its date and time, the first 6006 ID would now determine the last shutdown time.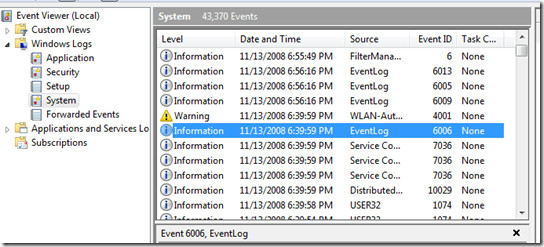 This date and time information displayed in the bottom windows indicated your last shutdown date and time. Now you can easily monitor the last time the computer was shutdown so that you can have an idea how much power was consumed when it was on idle.