Quickly Mount And Unmount TrueCrypt Encrypted Drives With MTCrypt
MTCrypt – a complementary tool for TrueCrypt, is out to let users easily mount and unmount volumes without following lengthy TrueCrypt methods. For new TrueCrypt users mounting a volume is a bit lengthy and complex task, as basic understanding of mounting and unmounting a drive is required, therefore, this tool enables user to mount a path easily with few clicks. Since it's based on TrueCrypt, you need to have TruCrypt installed on your system to work with MTCrypt. It comes with UI essentials which are there in TrueCrypt, allowing you to mount and unmount while using only the relevant TrueCrypt based features.
The best part is the dead simple interface. On the main screen, click Settings button to either unmount pre-mounted paths or add a new drive/path to mount.
It will bring up a list of all the drives while allowing user to drag & drop a file (to add the path) which is to be mounted.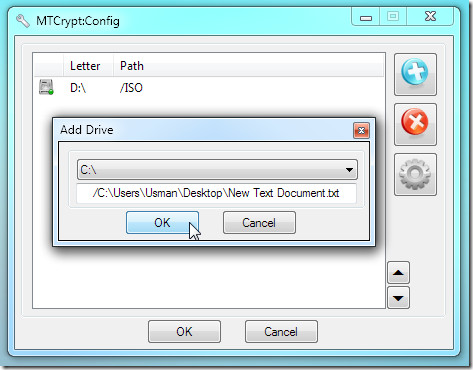 The main interface displays all the mounted drives/file paths, you can either dismount or explore the content from right-click context menu.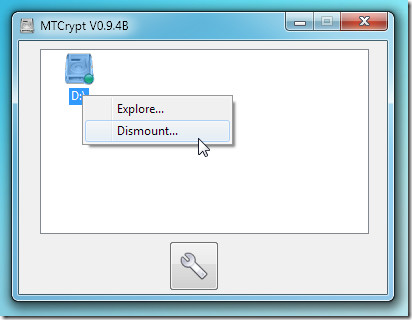 You might also be interested in TruPax – an application to quickly create TrueCrypt Containers without requiring TrueCrypt installation. MTCrypt works on Windows XP/Vista/7. Testing was done on Windows 7 x64 system.