QVIVO Media Center Automatically Organizes Your Media Collection
QVIVO is a new media center application that organizes all your media collection into beautiful libraries. The developers like to call it a social media center app. Apart from having aesthetically pleasing user interface, it gives one stop solution for managing media files of almost all types of widely popular formats. It is developed for organizing moves, music, T.V shows, and for streaming online channels with an ability to observe user-specified location(s) to automatically sync the movies, music, and T.V shows list. Leaving further details aside, suffice it to say that QVIVO is out to revolutionize yours media management experience.
It connects with social media platforms, including Facebook, so you can easily share which TV show and movie you're watching and which type of genre you're into. Since the major focus is on best video watching experience on HDTVs and on other large display monitors, it supports all the conventional audio and video standards. Talking about the way it organizes media, aside from observing a list of defined folder, you have options to create and edit dedicated libraries for Movies, TV Shows and Music.
When launched, you will see categories for Music, Movies, T.V shows, and Channels, along with search option to instantly find media. Before you begin, it's recommended to create an account (takes less than a minute) to connect with Facebook and QVIVO native media service.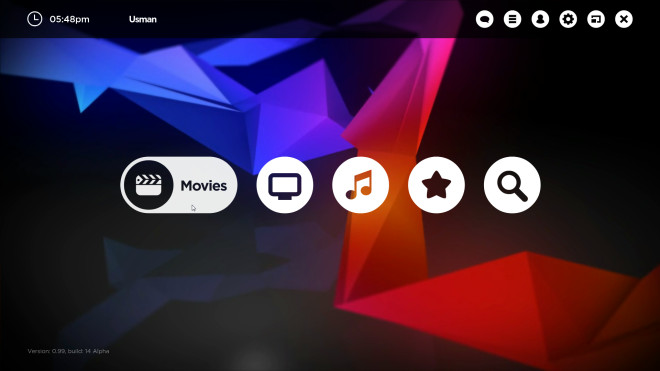 Once you've logged in, click the Settings button present at top-right corner of the window followed by Media Management and Watch Folder button. The Watch Folder window refers to all the folders which contain media files, including, music, movies, and T.V shows episodes. After specifying folders to watch list, move back to Main Menu.

Now you're all set up to enjoy. Despite having slew of options to organize videos, it manages music files in an efficient manner by fetching meta information to group music archive in respective genres and many other types of categories, including, artist, album, and year.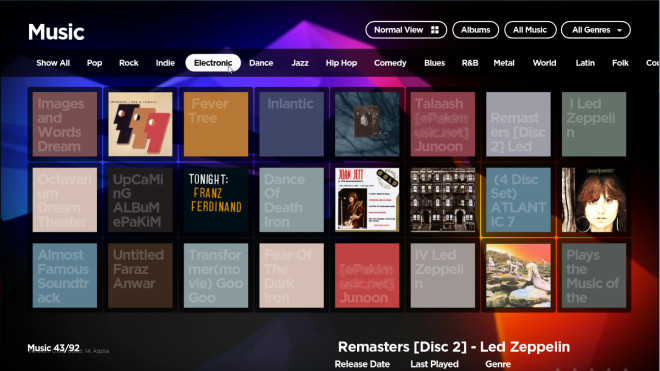 It is worth mentioning here that QVIVO is in initial public alpha testing phase. Therefore, you might find some bugs and functionality related glitches. As of now, it is available for Windows only, but will be available for Linux and Mac soon. According to the official development community, it will give a seamless way for streaming media files on other portable devices (iPhone, iPad, Android) from system running QVIVO app.
We are keeping our fingers crossed for QVIVO forthcoming improvements. You can try out QVIVO alpha release by hitting up download link below. At the moment, it only works on Windows Vista,  Windows 7 and Windows 8.