How to record calls with Audacity on Windows 10
Messaging apps that let you make audio and video calls have become exceptionally common but not many of them have a call recording feature. Skype is the exception but its call recording feature is pretty new. If you're using an older version of Skype, or you're using a different audio/video calling app, you need a universal way to record calls and Audacity fits the bill. It's free, open-source, and easy to use. Here's how you can record calls with Audacity.
Disclaimer: In some countries, it may be illegal to record another person without their permission. Make sure you familiarize yourself with the laws in your country/state/province before you start recording calls.
Record calls with Audacity
On Windows 10, right-click the speaker icon in the system tray and select Sounds from the context menu. In the Sounds window that opens, go to the 'Recording' tab and enable Stereo Mix.
If you do not see Stereo Mix, right-click on an empty area in the Recording tab, and select 'Show disabled devices'. Once you've enabled it, double-check to make sure your mic and speakers are working.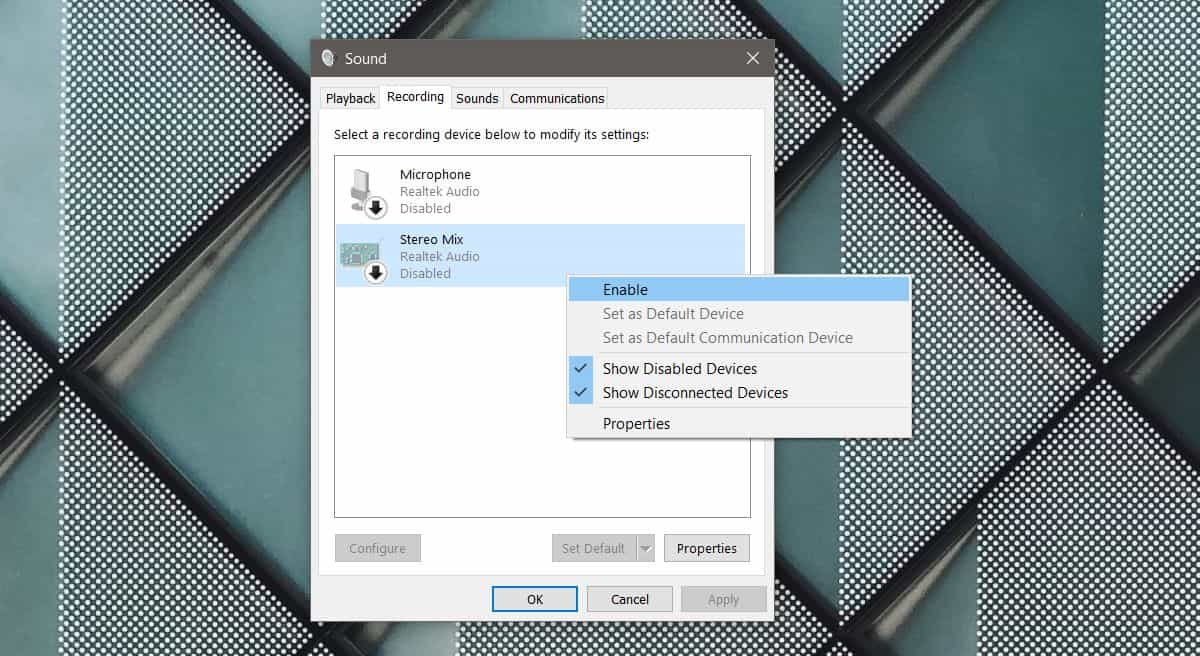 If you don't see Stereo Mix in the Sounds window, despite enabling 'Show disabled devices', it is very likely that you're missing a sound driver. Look for RealTek drivers that are meant to be used with your system and install them. Once they've been installed the Stereo Mix option should show up.
Audacity
Open Audacity and open the dropdown under the mic (see screenshot). Select Windows WASAPI. Make sure your speakers and mic are selected in the mic and speaker dropdowns. Once you've done that, you're ready to record. Click the record button indicated in the screenshot below.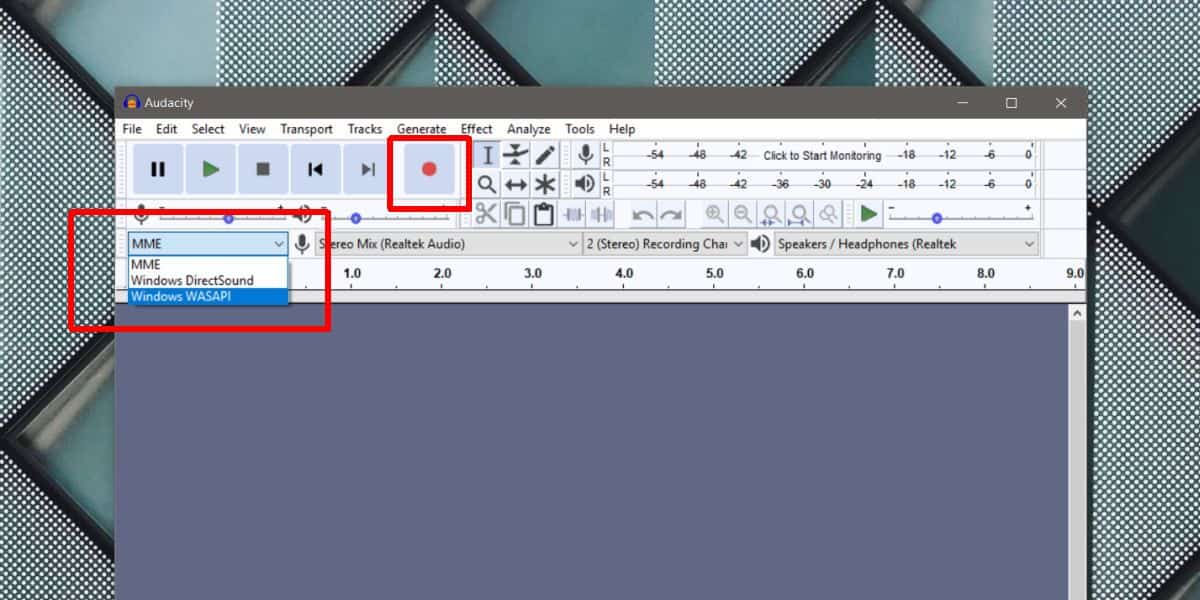 Open the video/voice calling app of your choice and start a call. Everything from the 'ringing' to any auto-mated messages you might hear, will be recorded. The recording will include everything that you say, as well as everything that you call recipient says. The video, if there is any, will not be included since Audacity is an audio only app.
When the call ends, return to Audacity and stop the recording.
Save recording
Audacity can export the recording in MP3 format which is almost universal. You'd be hard pressed to find a device that doesn't support it.
To export the call, go to File>Export and select Export as MP3. You will notice that the app can also export to WAV and OGG formats. If either of those formats suits you better, feel free to use them instead of MP3.