How to record the screen with OBS on Windows 10
If you need to record your screen, you will find there are lots and lots of apps that can do the job. Most basic apps are free but if you're looking for something with advanced recording tools, you will find they carry a price tag, except OpenBroadcasterStudio OBS. OBS is free but it's not the most intuitive to use. If you've decided to use OBS, and the interface isn't making sense immediately, here's what you need to do to get started.
OBS Interface
In order to record the screen with OBS, you need to understand what the various elements in its interface refer to.
You start out with one scene added by default and for basic screen recording, it's going to be enough. That is one section you don't have to worry about. The 'Sources' section is where you will add what you will record i.e., your screen. The audio mixer is another section you can leave as is. There are separate controls for audio input (mic) and audio output (speakers). Each has its own mute button so if you'd like to mute audio for the screen recording, click the mute button.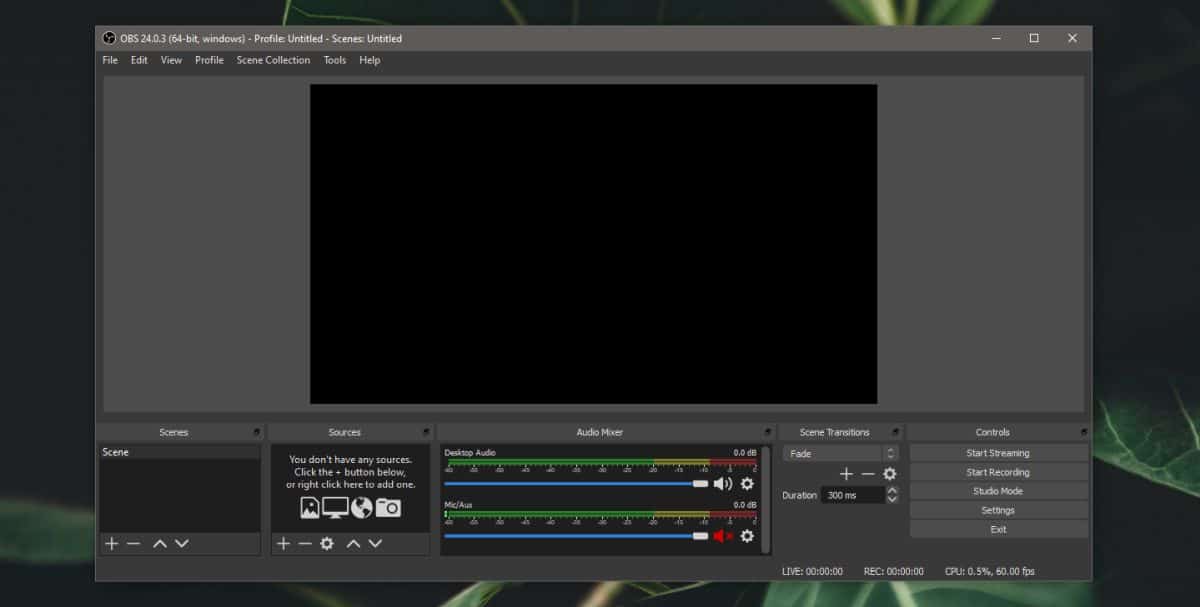 Adding a source
Before you can record your display/screen, you need to add it as a source. Click the plus button under sources. From the menu, select 'Display Capture' to record your screen. If you'd like to record your webcam, you should select 'Video Capture Device'. You can add multiple sources so go through the set up for each one.
In the window that opens, click OK, don't change anything on this window. On the next screen, your primary display will be selected by default. If that's the only display on your system, click OK. If it isn't and you'd like to record a different one, open the dropdown and select it. Click OK.
If your display doesn't show up, and the screen remains black, the fix is simple.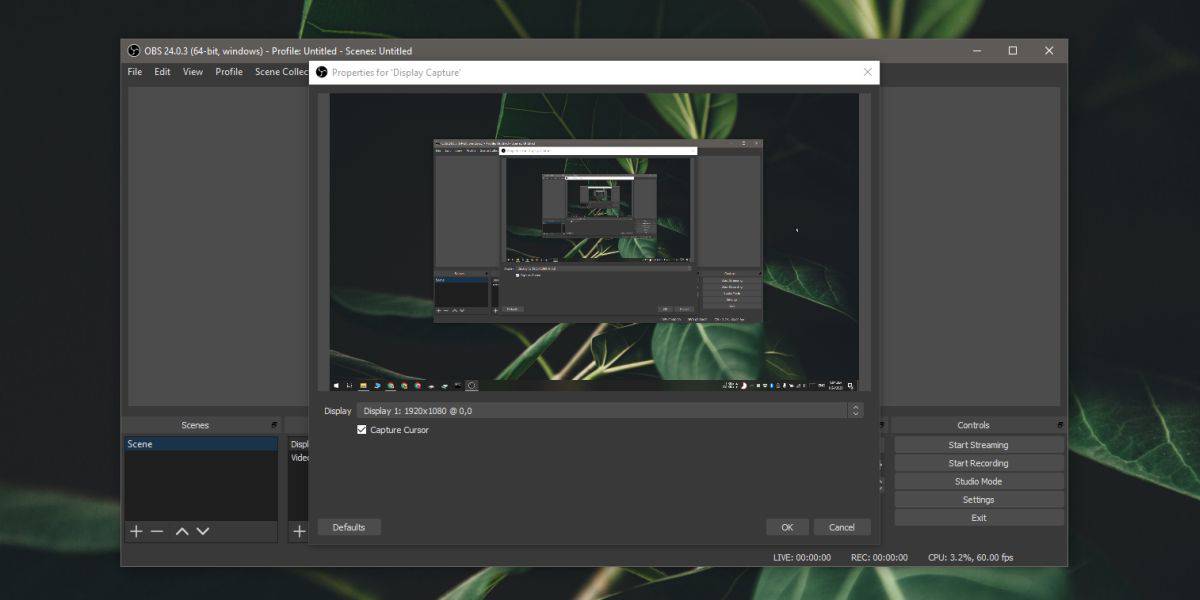 Once you've added the display source, click the 'Start Recording' button in the controls at the right.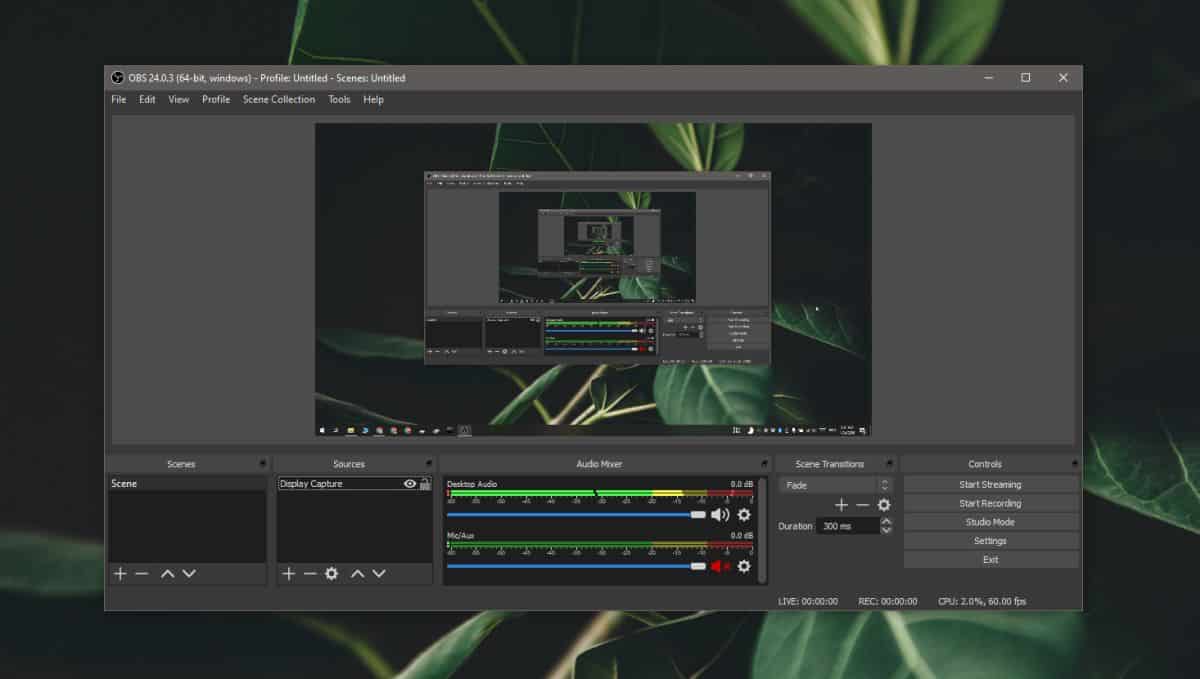 That's basic recording down. If you want to create a scene, we have a brief article on how to use it to add an overlay. Of course, you're free to use the scene tool however you want. You can also add multiple displays and record them both at once.
Generally speaking, the default settings of OBS are fine but if you start recording and instead get the 'Starting the output failed. Please check the log for details' error, you will need to change the output settings in the app.