How to record your screen with VLC player on Windows 10
VLC player is popular for being a universal media player. If you have an obscure media file that your default media player can't open you will turn to VLC player. Of course for those that listen to podcasts, or watch live streams, the app has far more to offer. VLC player also has a screen recording feature which is fairly good. Here's how you can record your screen with VLC player.
Record your screen with VLC
Open VLC player and go to View>Advanced Controls. This will add a second bar of controls above the default control bar at the bottom of VLC player.
Next, go to Media>Open Capture Device. You can also open it with the Ctrl+C keyboard shortcut. In the window that opens, you need to change two things. First, open the Capture mode dropdown and select 'Desktop' from the listed options. Second, in the Options section, you will see 'Desired frame rate for the capture' option. By default it is set to 1 which is ridiculously low. You want to change it to 25 or 30. That's reasonable quality for a screencast but you can increase it if you want (hardware limitations may apply).
At the bottom, of this window you will see a Play button. Click it and VLC player will show you your desktop.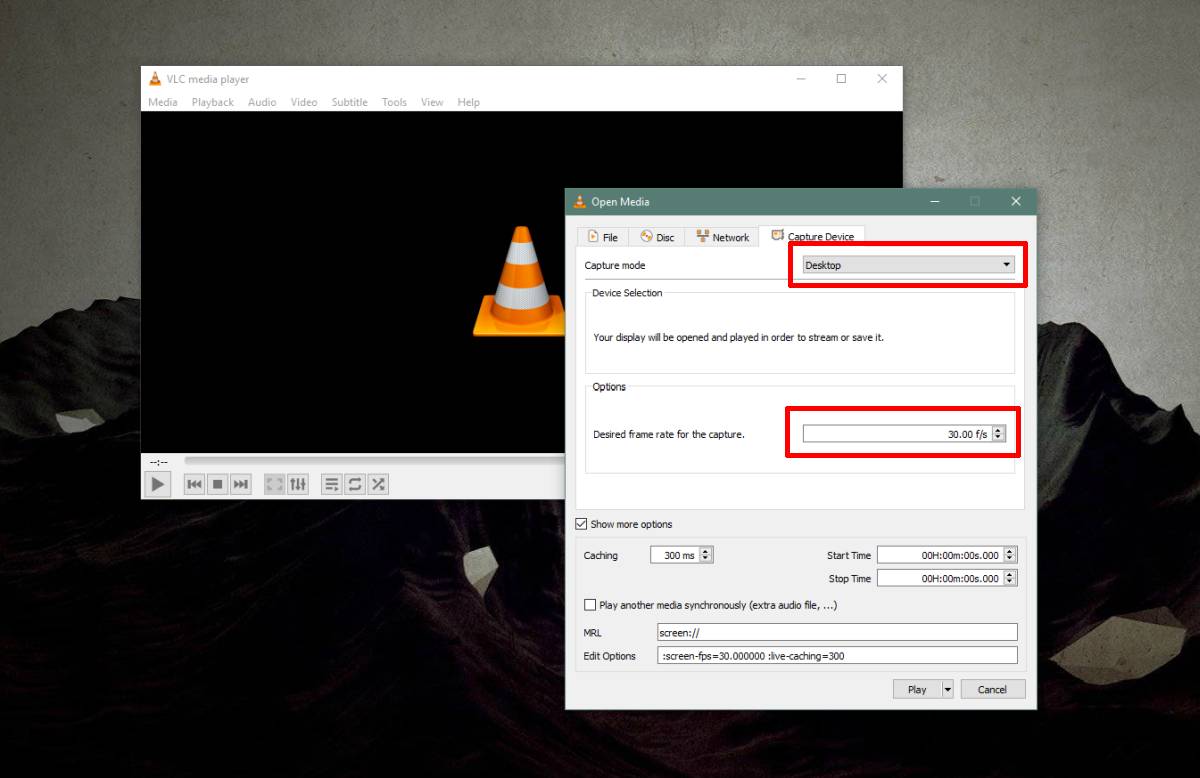 At this point, VLC player is simply streaming your desktop but it's not recording anything. This is where the extra bar of controls comes in. Click the Record button on the bar and VLC player will start recording it. You can minimize the app and record whatever it is you need to.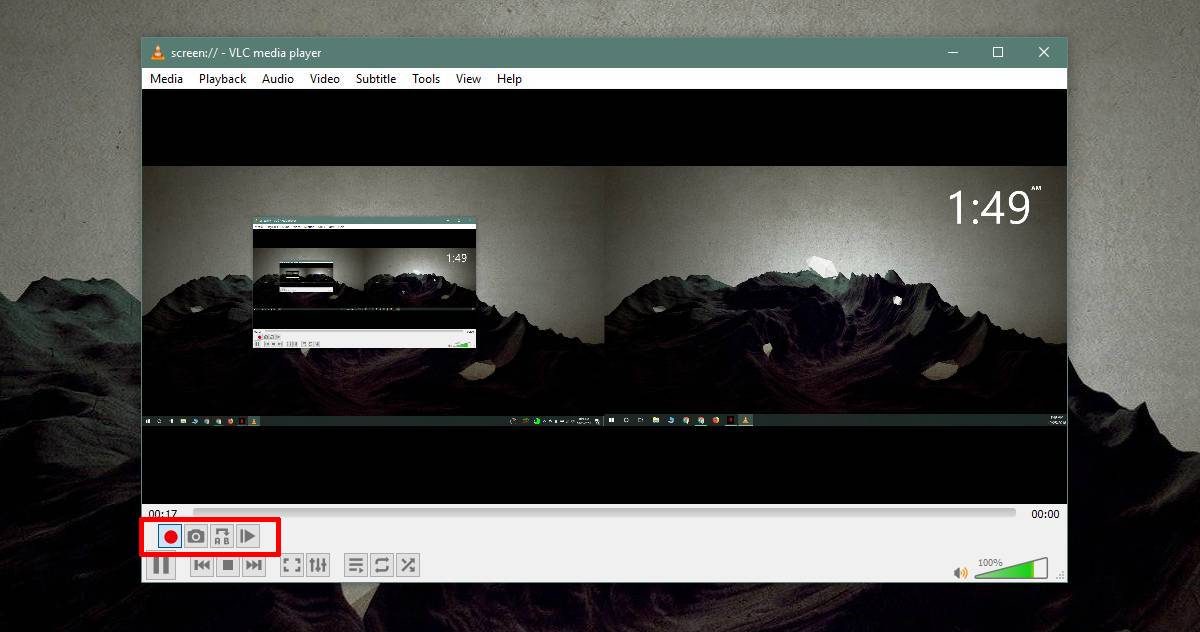 When you're done recording, restore VLC player and click the record button again to stop recording.
The video will be saved to your Videos library with the AVI file format. The AVI file format isn't the most popular video format but VLC player can play it. You can always convert it to the MP4 format if you want. AVI videos tend to be larger in general and the default Movies & TV app on Windows 10 can't play it. It's possible that other platforms may have trouble with it as well which is why converting it to MP4 is a good idea.
The screencast that VLC records is pretty basic. There aren't any options for managing the audio input and you cannot get it to highlight clicks like a dedicated screen recording app would. The resulting video will probably need a good deal of work post-production but if you're in a bind, this will do the trick.