How to remove Internet Explorer from Windows 10
Internet Explorer is still around but no one cares. Not even Microsoft. It has another browser that it pushes on to Windows 10 users i.e., Edge and that browser is already being revamped. It's highly unlikely that you use it but it may still be on your system. It's not doing anything. Unlike Edge, there are no Windows 10 features that rely on it which is why you may want to remove Internet Explorer from Windows 10.
Remove Internet Explorer
Internet Explorer can be removed from the Control Panel. Open the Control Panel and click on Programs. On the Programs screen, click Turn Windows features on or off.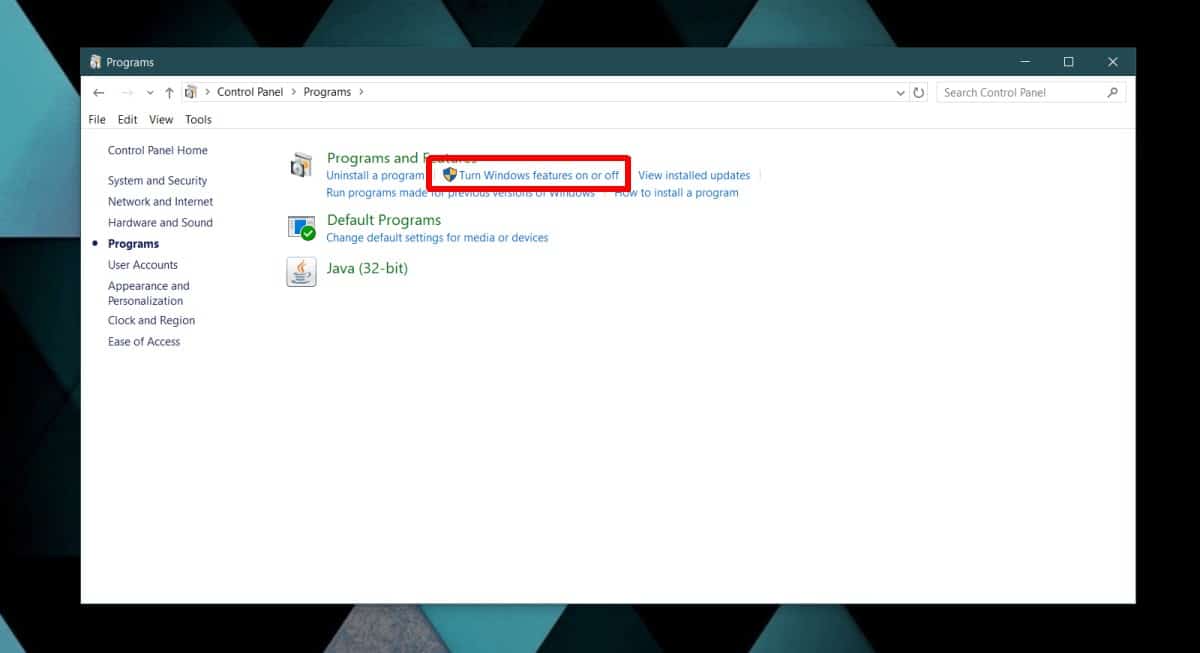 This will open a list of the Windows Features installed on your system. Go through it, and you will find Internet Explorer 11. By default, it's going to be checked which indicates that it's installed. Uncheck it, and click OK.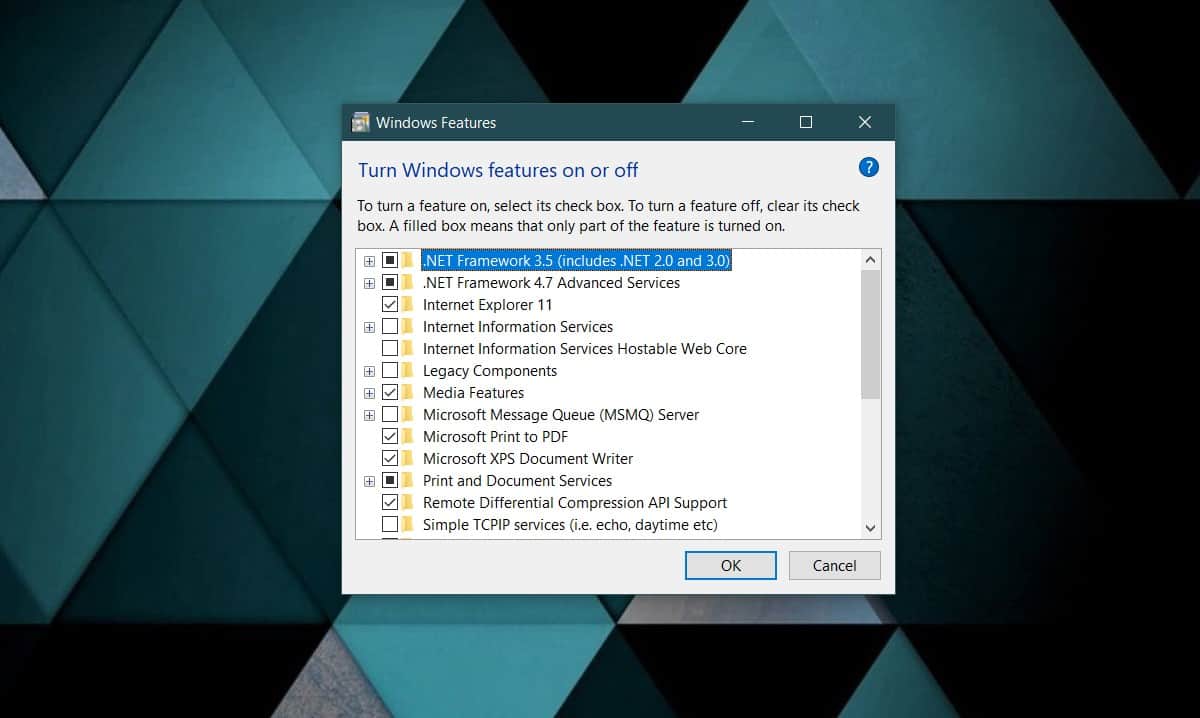 You will get an on-screen alert telling you that removing Internet Explorer 11 might break some and ask you to confirm that you want to remove it. Click Yes and it will be uninstalled. It will take a while to uninstall and once it does, you will need to restart your system. Once your system restarts, Internet Explorer will be gone.
If you ever need to get it back, for whatever reason, you can. The process is simple; open Control Panel and go to Programs. Click the same 'Turn Windows features on or off' option, and from the list of options, check the box next to Internet Explorer and click OK. Windows 10 will install the browser and again, you will need to restart your system for the change to be applied.
Internet Explorer 11 isn't even the default browser on Windows 10 when you install it. It's there because it's always been there. It's a part of Windows and even though Windows 10 has more users than Windows 7 now, that wasn't always the case. A lot of websites still only work properly in this browser which is why it's still there. No feature that Microsoft adds to Windows 10 relies on Internet Explorer to work. It either uses Cortana, or it uses Edge.
Microsoft may eventually deprecate the browser however, that may not happen soon. Deprecating a browser, particularly one that has been the stock browser on a major operating system for over fifteen years isn't the same as deprecating the Paint app. Many users still rely on this browser. It may not be the safe or sensible thing to do but people still use it.