How To Remove The People Bar In Windows 10
The next major Windows 10 update is expected in Fall 2017. This update doesn't have a name at present like the Anniversary Update or the Creators Update. It's definitely going to add new features and there's also Fluent design. Fluent design is expected to fully roll out with the next major update. It's already rolling out in bits to users on the stable version. One major feature coming to Windows 10 is the People bar. It's a little bar that opens from your taskbar. It lets you quickly access your contacts, and pin them to the taskbar. It's a neat feature but if you don't want to use it, you can remove the People bar in Windows 10 pretty easily.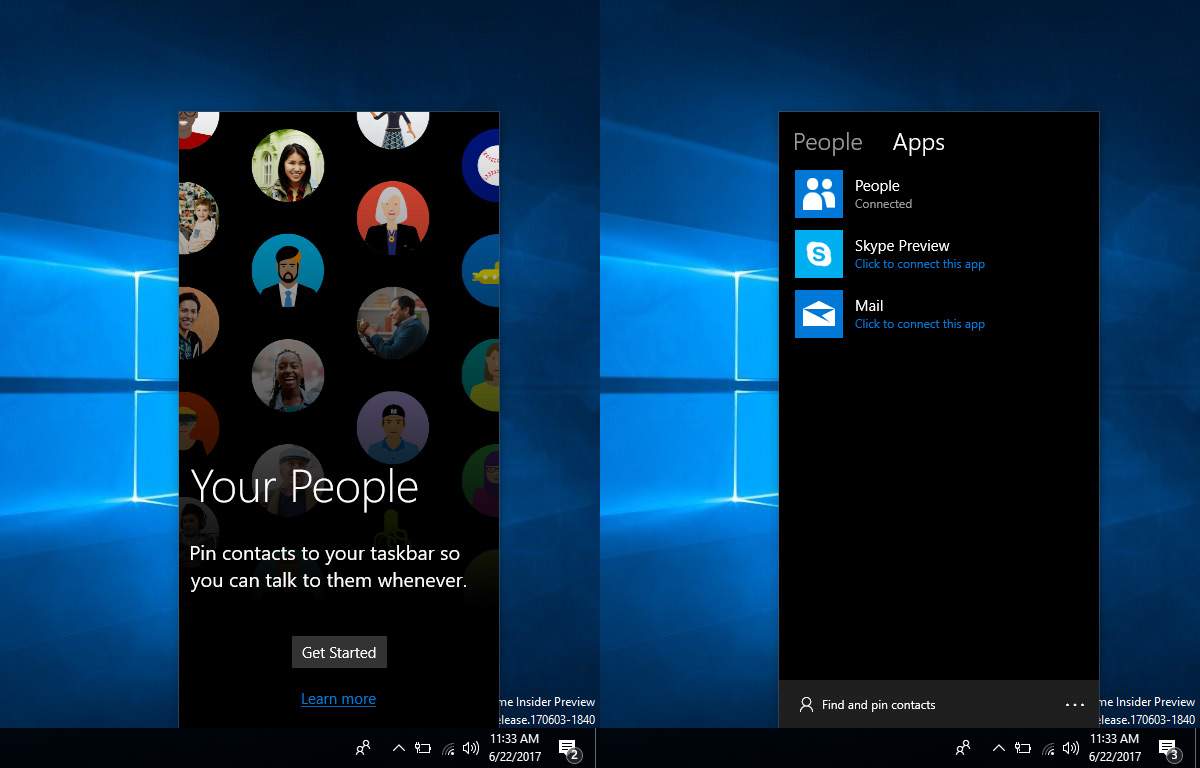 Remove The People Bar
Open the Settings app and go to the Personalization group of settings. Select the Taskbar tab and scroll down to the People section. Simple turn off the 'Show people on the taskbar' switch to remove the People bar in Windows 10.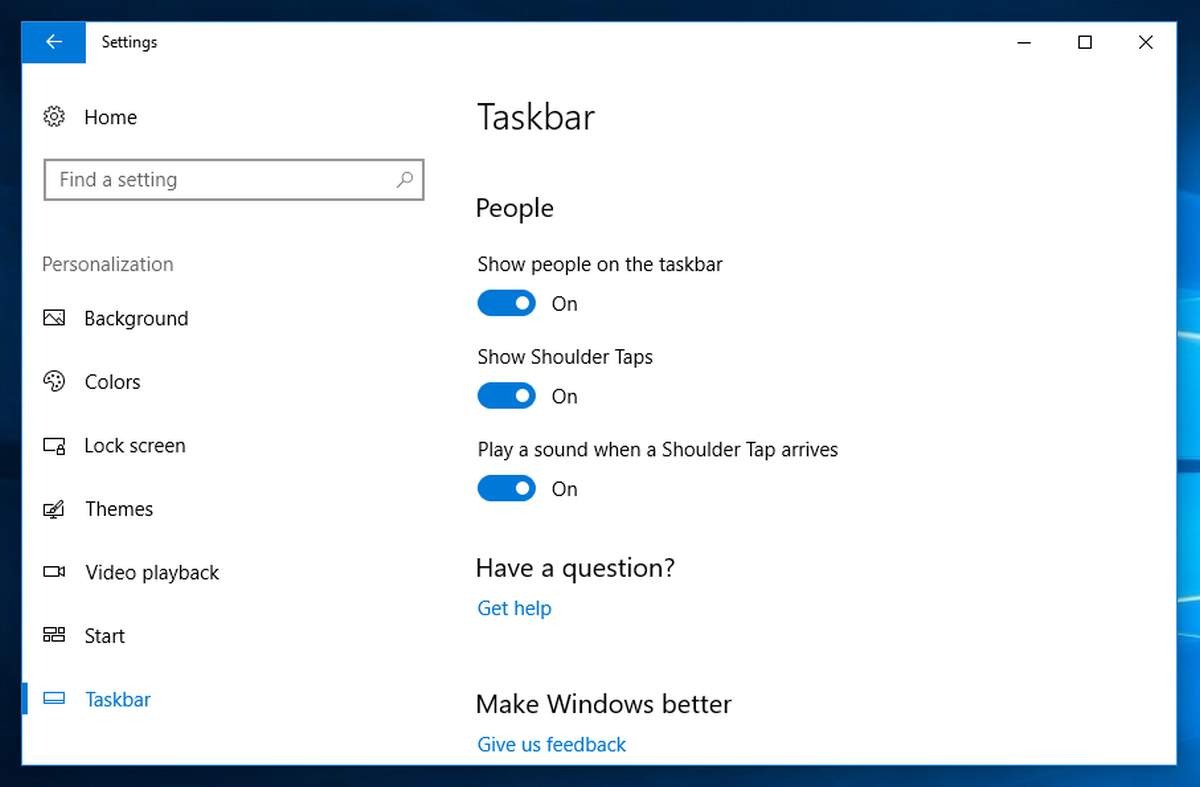 Turn Off Shoulder Taps
As mentioned earlier, the People bar isn't a useless vain feature that Microsoft is adding to push Skype on to users. It's actually useful but with minor annoyances. Case in point; shoulder taps.
The good news is, if you like the People bar but not Taps, you can disable Taps but keep the bar. The process is pretty simple; open the Settings app, go to Personalization>Taskbar. Scroll down to the People section and turn the 'Show shoulder taps' option off.
Shoulder taps are accompanied by a sound alert which makes you wonder what Microsoft was thinking but, you can turn the sound off from the same screen and keep the Taps on, if you like.
Microsoft Going Social
It seems Microsoft is trying to dip a toe in the social media pool. Skype for Android already has a Snapchat story-like feature so this isn't plain speculation. Taps in the People app are little messages that your contacts can send. They were demoed by Microsoft at Build 2017 and it goes without saying they're going to be annoying. Your friends can send you animated emoji i.e. a tap. It's not the greatest thing to appear on your screen in the middle of the work day. Imagine what would happen if grandma started sending you love every hour.
The good thing is that while the People bar has annoying distractions added to an otherwise useful feature there is an Off button for them. Users are not expected to just accept that Microsoft knows best and can in fact tweak the feature to their liking.