How to rename Bluetooth devices on Windows 10
When you pair and connect a Bluetooth device on Windows 10, it is given a name that is specified by the device manufacturer. This holds true for simple devices like headphones, and also for more sophisticated devices like  smartphones. The name is there simply so that users can easily identify the device. Windows 10 doesn't use the device name to communicate with it. Instead, it uses the MAC address which users cannot change. If you're not happy with the name a device has, or you have several devices with similar names, you can rename Bluetooth devices to anything you want. Here's how.
Rename Bluetooth devices
Turn on Bluetooth on your Windows 10 PC, and connect the Bluetooth device that you want to rename.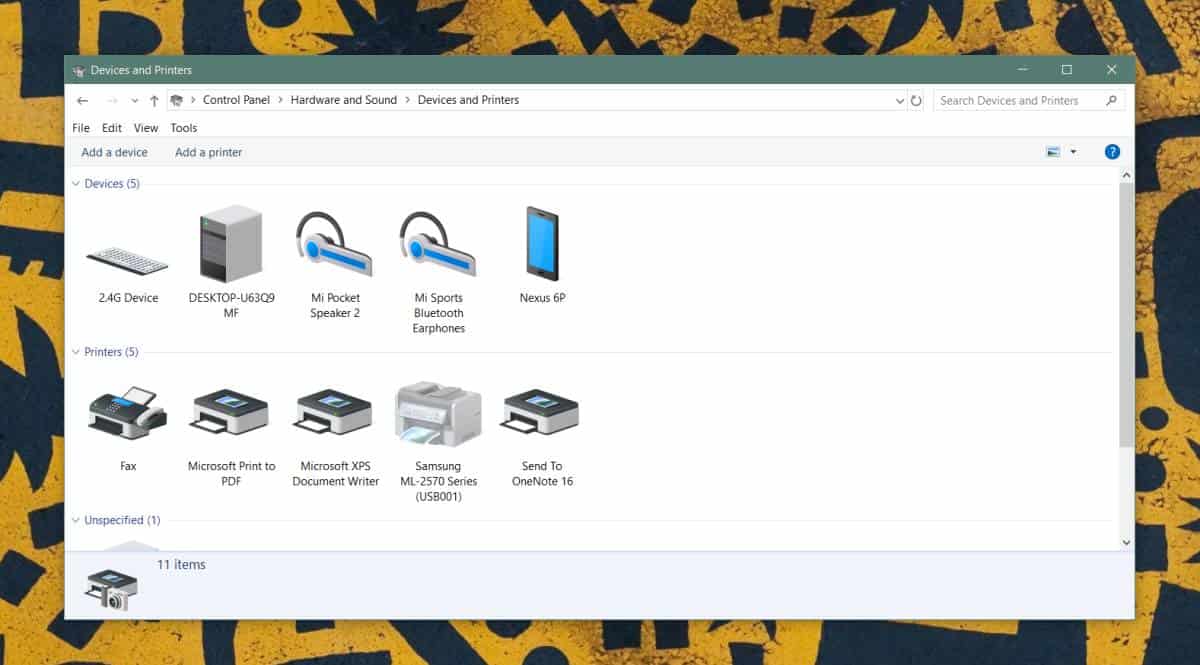 Open Control Panel and go to Hardware and Sound\Devices and Printers. Select the Bluetooth device that you want to rename, right-click it, and select Properties from the context menu. On the Properties window, go to the Bluetooth tab. You will see the device's default name next to its icon. This name can be edited. Click inside the name field and rename the device to whatever you like. Click Apply, and close the window.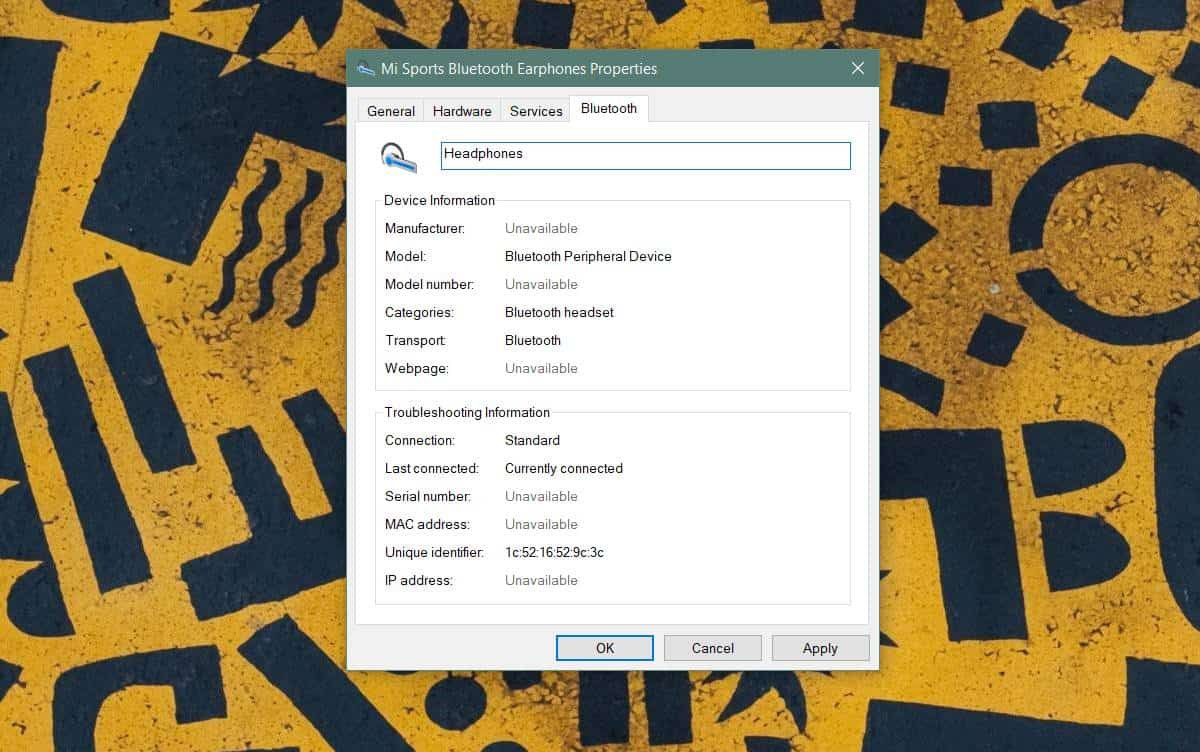 Next, turn off the device that you just renamed. Do not simplify this by disconnecting the device and then reconnecting it. It is imperative that the device is turned off, and then back on again for the change to be applied, and remembered after a reboot.
Once you've turned the device off and then on again, return to the Control Panel, and under Hardware and Sound\Devices and Printers you will  see that the device name has been updated.
Normally, the device name should not change after this no matter what however, there might still be some exceptions. If your device's driver has been updated, there is a small possibility that the device name is reset to the default one.
If you unpair a device, and then pair it again then it will be paired with its default name and you will have to rename it. Disconnecting and reconnecting will not change the name. If the device's name doesn't change after you turn it off and on again, you should try turning both Bluetooth and the device off, and on again. If the change doesn't apply, you should also try a system restart.
Changing the name of a Bluetooth device is something that only applies to your system. If you pair and connect the same Bluetooth device to another Windows 10 PC or to a smartphone, it will connect with its default/manufacturer specified name.