Restart to Repair Drive Errors (Windows 10 FIX)
Drives, whether they're internal or external, are prone to errors. In some cases, the errors are small and don't interfere much with the drive's ability to function. These errors tend to go unnoticed until something catastrophic happens e.g., an OS crash, or data loss. In other cases, the problems are more obvious and Windows 10 urges users to fix them.
If, every time you boot, you see a toast notification telling you to "Restart to repair drive errors", it's an error that you cannot ignore. Here's how you can fix it.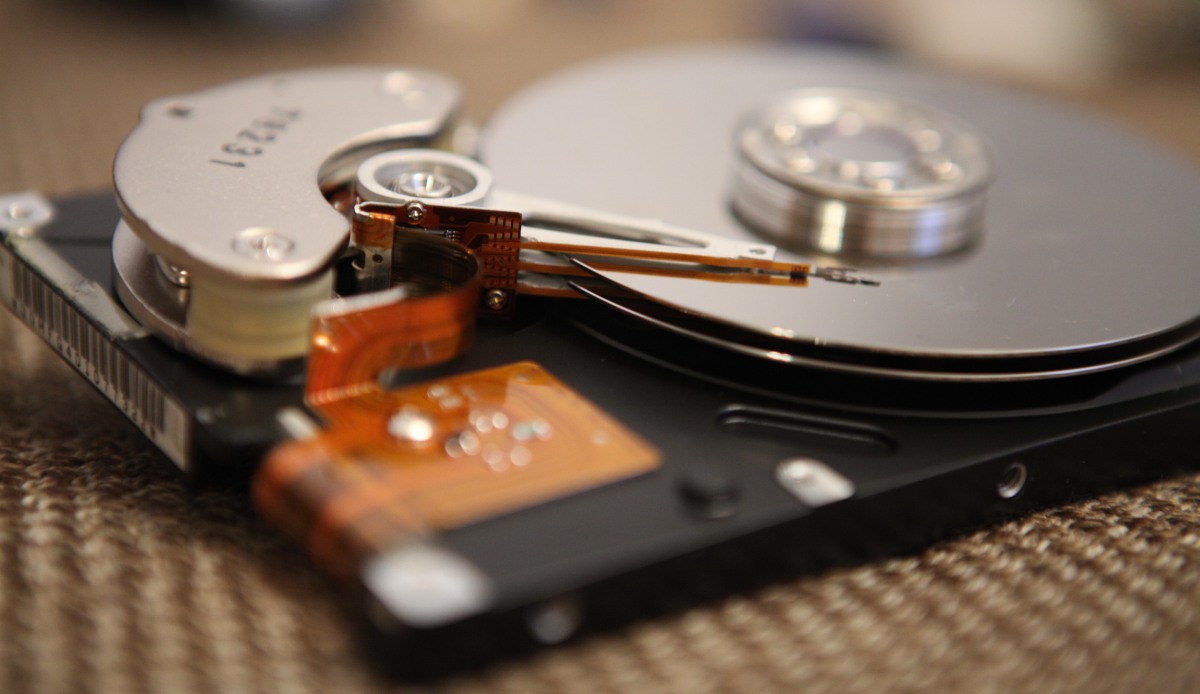 Troubleshooting the Restart to repair drive errors
The "Restart to repair drive errors" can be caused by problems on an internal drive or an external one. If you're pressed for time, you can remove external storage devices and boot to the desktop but make sure you fix problems with the external drive at some point. You should try connecting the drive (if it's external) to a different system and see if it reports any errors. If it doesn't, back up all files on the drive and then try the fixes below.
1. Restart the system
When Windows 10 boots up, it does check drives for errors as well as the OS. If it finds something is wrong, it will attempt to repair it at startup. If the system is telling you to restart, do so. When it restarts, it will try and repair problems. Wait for it to finish and boot to the desktop.
2. Run automatic repair
It's possible that Windows 10 is unable to read the errors on the drive during boot up and it's only after you're on the desktop that it tells you to fix them. In this case, the repairs that it performs on startup may be failing or they may not be happening at all. You should manually run a repair.
Open the Start Menu.
Click the Power button.
Hold down the Shift key, and click Restart from the power menu.
When your system restarts, you will see the Windows 10 troubleshoot screen.
Go to Troubleshoot>Advanced Options>Automatic Repair.
Allow the repair to finish, and boot to the desktop.
3. Run disk check
Drives are prone to errors which is why Windows has a tool for checking them for errors. The tool can also repair them. If a system restart and the auto-repair fail to fix the problem, check disks individually for errors.
Open Command Prompt with admin rights.
Run the following command. Replace the letter with the letter of the drive you want to check for errors. Leave the /F switch as it is.
CHKDSK E: /F
Restart the system to check if the error has been fixed.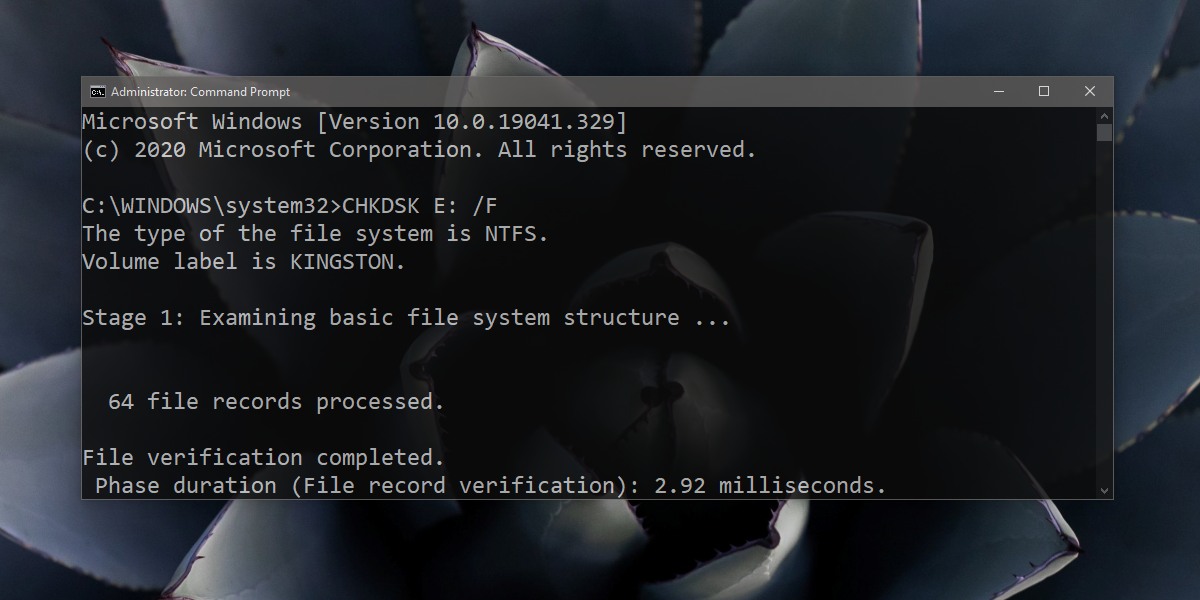 4. Check the system for errors
It's possible that there is something wrong with the system and it's detecting errors on a disk when the errors aren't actually there. You can check your system for errors and repair them from Command Prompt.
Open Command Prompt with admin rights.
Run the following command.
sfc /scannow
When the scan completes, restart the system and the error should go away.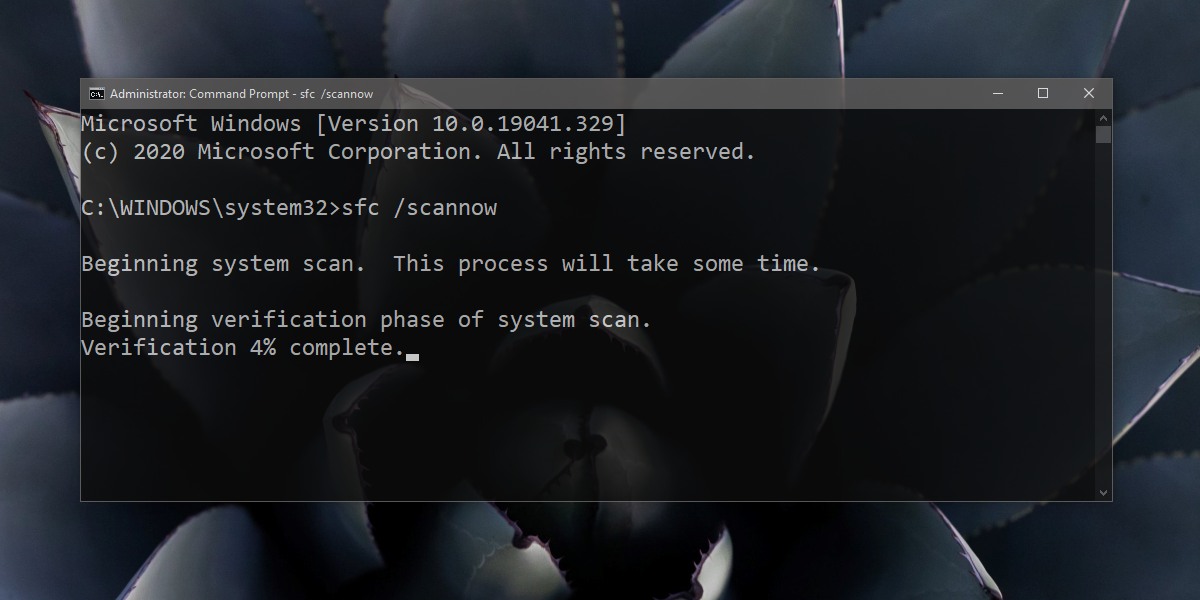 5. Fix corrupted system files
The scf/scannow can check the OS for errors and repair them but it may not be enough. Try checking your OS for corrupt files.
Open Command Prompt with admin rights.
Run the following command.
DISM.exe /Online /Cleanup-image /Restorehealth
Allow the command to finish. It can take quite a bit of time since it's going to use online resources to fix corrupted files.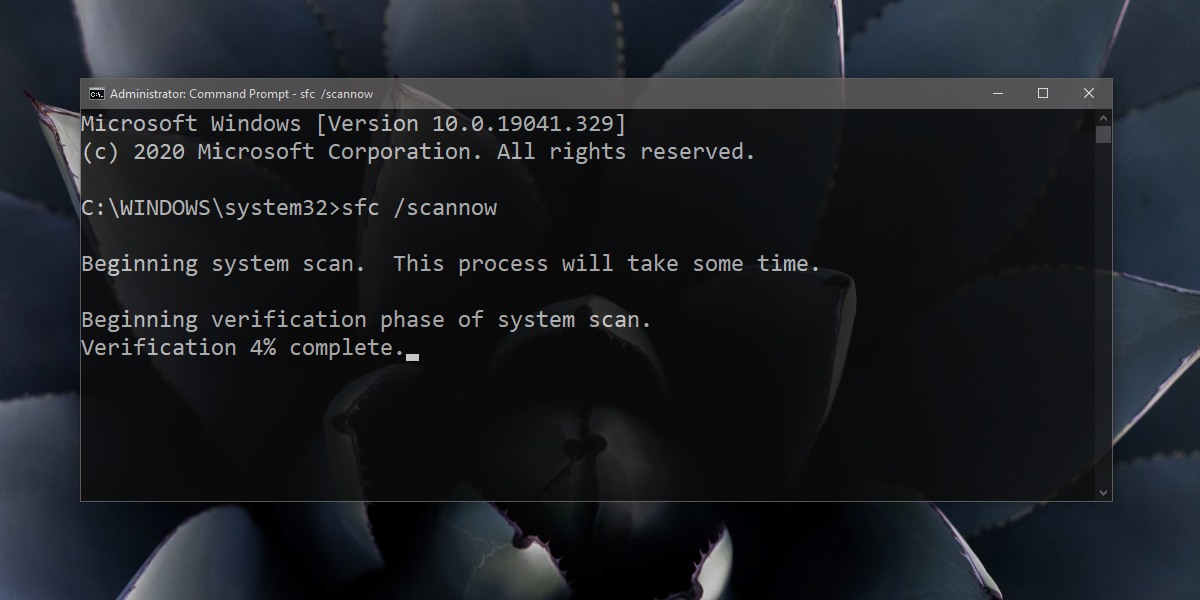 6. Run system restore
This fix is subjective to you having system restore set up. If you do not have it set up from before you began to see the error, there isn't much you can do.
Boot Windows 1o into safe mode. Instructions for booting to safe mode can be found here.
Once in safe mode, open File Explorer.
Enter the following in the location bar, and tap Enter.
Control Panel\System and Security\System
In the column on the left, click System Protection.
Select the C drive (or your Windows drive), and click System Restore.
Select a point to restore the system to.
Once the restore is complete, the error should be gone.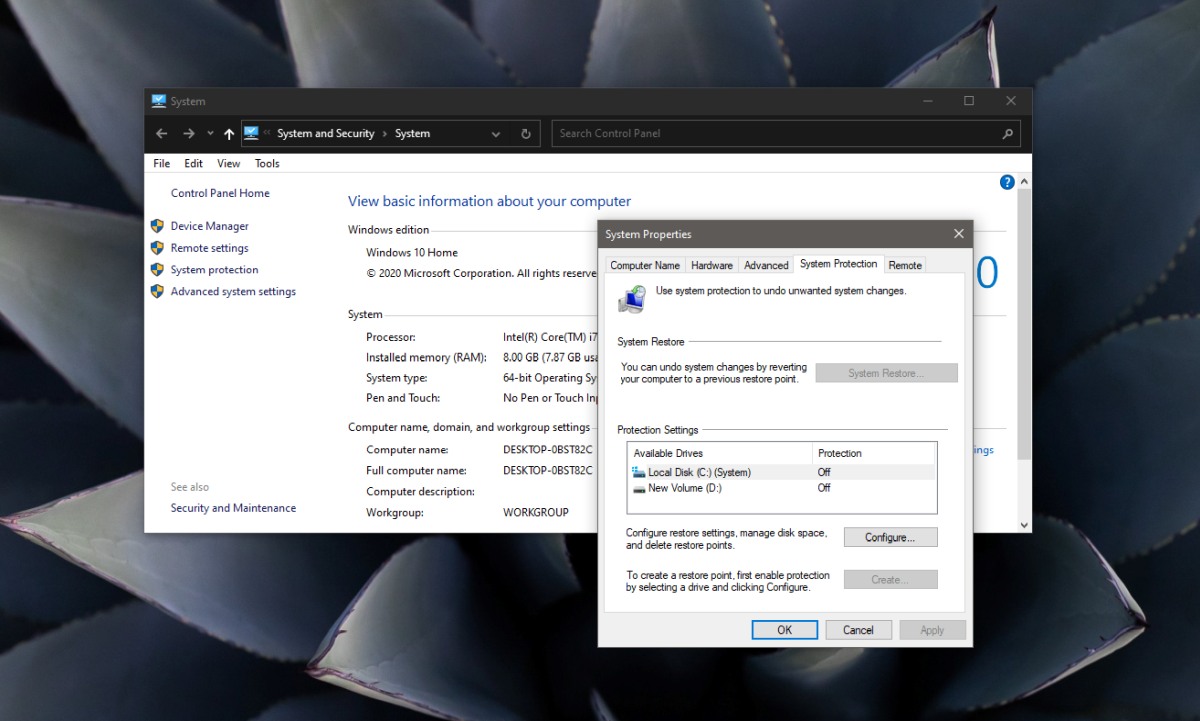 Repair Drive on Windows 10
Disk drive errors can be fatal, or they can be benign. If the drive is exceptionally old, or it's been lying around unused for years, it is possible that it is beyond repair. You can try recovering files from it but old drives, particularly hard disks, do have a shelf-life.
They can also be physically damaged and in that case, no amount of software fixes will be able to make it usable again.
Conclusion
We've listed six possible fixes to repair drive on Windows 10. Have any of these worked for you? Or did you use something else? Let us know in the comments below.