How to save maps from Google Maps offline on Windows 10
The Google Maps mobile apps have an option to save maps offline. If you're ever traveling to an area where you might have poor or no internet, the offline maps will still be accessible. There is no similar feature for the desktop. If you want to save maps from Google Maps offline on your desktop, you have limited options. Here are two ways to save maps from Google Maps offline.
Screenshots
You can always screenshot Google Maps. The web app does not block screenshots and you can zoom in, and zoom out as much as you need to include as much area as is required. The limitation with this is that once you've captured the screenshot, you can't 'zoom in' and get additional details for the map.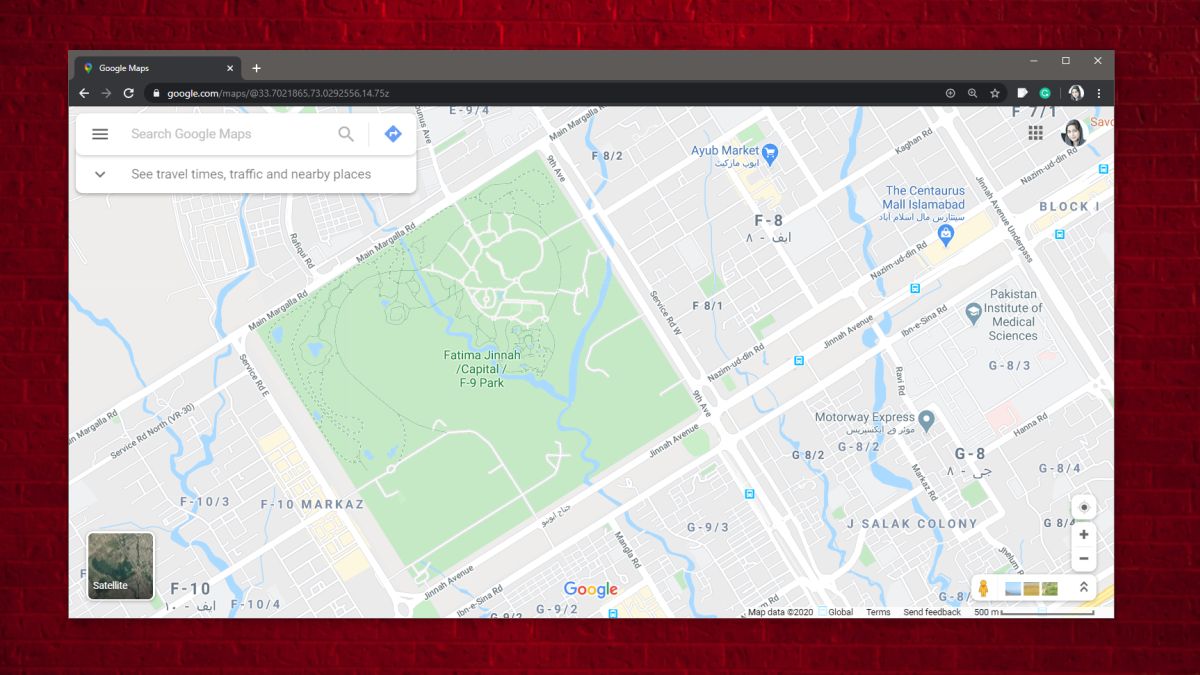 Map Puzzle
Map Puzzle is an app that can capture screenshots of Google Maps. All you need to do is enter the longitude and latitude coordinates of a location, and the zoom level, and it will take care of the rest. It's better than taking a screenshot because the image it saves will not have any Google Maps UI elements overlayed on the map, and you can download several different areas at once.
The end result is still going to be an image though so you won't be able to zoom in and get more information for a location.
Download Map Puzzle and run it. You need the longitude and latitude values for a location. Visit Google Maps and copy them from the URL bar.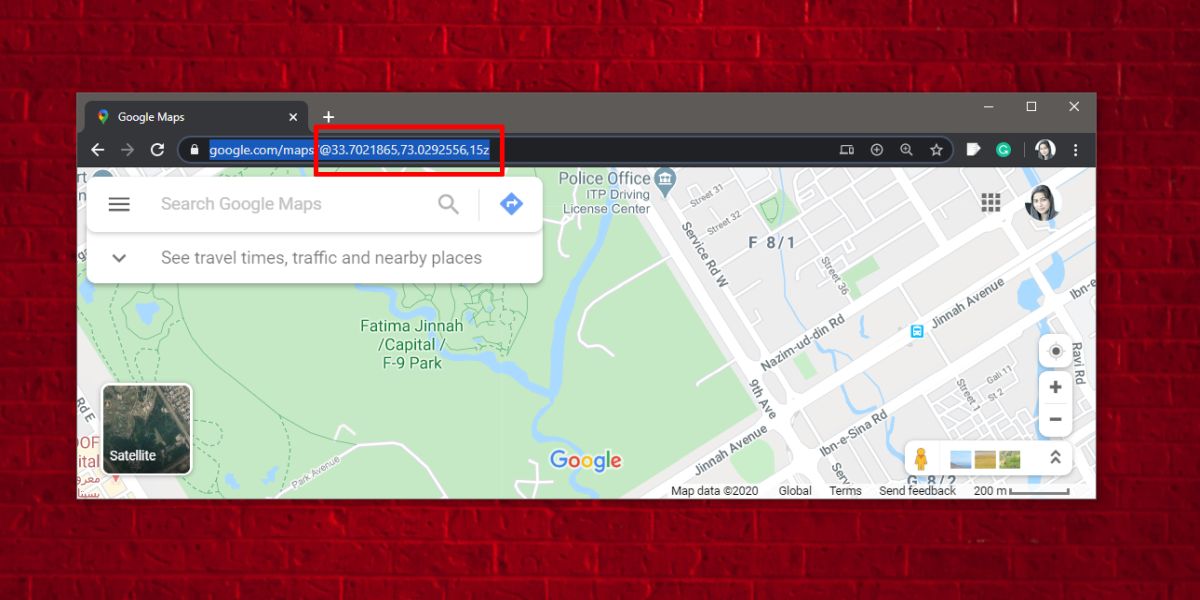 Go to Map Puzzle and select which mapping service you want to download maps from. The app supports quite a few of them. Once selected, enter the longitude and latitude value. Don't change the zoom value yet. Click the Preview button to see how much of the area is going to be captured. If it is zoomed in too much, or not enough, change the zoom value by one, and generate a fresh preview.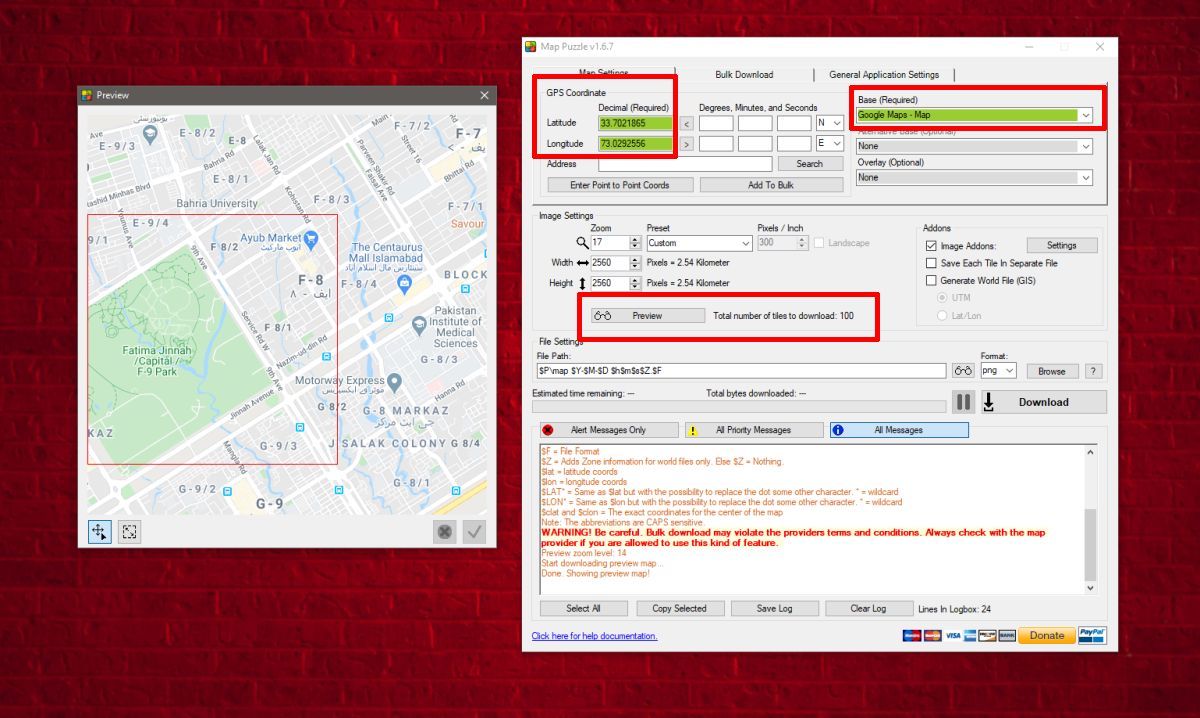 To download multiple maps at once, go to the app's Bulk Download tab and enter the longitude and latitude for each area you want to download.
The time it takes for a map to download depends on the type of map you're downloading. If you don't go for the satellite image maps, the images may be lighter and will probably download much faster. You can also change the size of the image you get so if you go for a larger image size, the download will take a little longer.